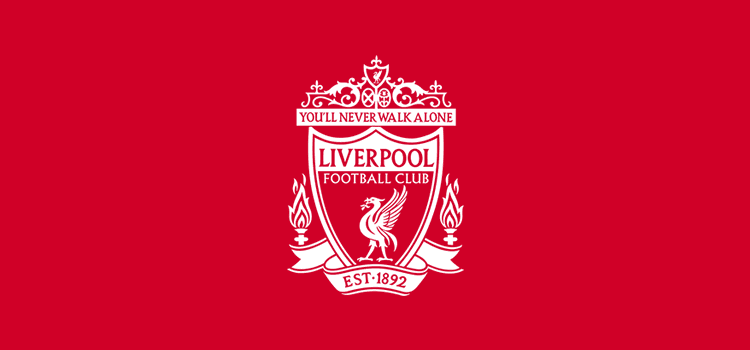 It was a chance for Liverpool to etch another memorable night in their wonderful European history. A night for the players in red to play their part and stand up and come together as one. A chance that this night will live forever in the minds of the travelling Kop in the away end. It was a chance a nervy Liverpool took with both hands.
The usual traffic chaos in Manchester during rush hour meant it a case of parking the car on a wet and muddy industrial car park, and scuttle to the expectant Etihad Stadium looming in the distance. Security was high, I suppose the same can be said for big sporting events all around the world, so patience was the key and we, after climbing numerous steps to the top tier, took our seats just about on kick-off.
City start quickly
Some might say that Manchester City deserved an away goal in the 1st leg at Anfield but the lack of that goal was to prove their undoing. City started superbly and took the game to the reds, with Kevin De Bruyne pulling the strings, assisted by the much livelier Leroy Sane and David Silva. Liverpool looked nervous and careless when in possession.
The masterplan seemed to be working. Virgil van Dijk seemed to have been fouled by Raheem Sterling when dillydallying on the ball. Despite van Dijk's protests, Fernandinho slid Sterling away down their right. An incisive low cross was expertly despatched by Gabriel Jesus in to the bottom corner of Loris Karius' goal.
City continued to dominate possession but much like the week before, they failed to turn that into goals. Liverpool were struggling to control midfield and at times it looked City had a man extra. The reds resorted to trying to stop City, rather than playing themselves. Long, meaningless balls out of defence saw Roberto Firmino chasing shadows and ball kept coming back towards the away end.
Nervous times
It was a nervous time in the away end. What was previously though of as a bit of a formality was now turning into a bit of a nightmare. Sporadic songs from the travelling reds pierced the Manchester air but it was hardly the supersonic 12th man of the 1st leg. City obviously smelled blood and Liverpool looked far comfortable.
Sadio Mane slipped into Nicolas Otamendi, who rolled around in agony. Ederson charged from his goal and pushed Mane about 3 times in retribution and both players were booked. It only added to the tension. James Milner was inexplicably booed by the City fans with every touch, despite being a one-time hero.
Liverpool made a tactical change midway through the half by shuffling their front 3, Mo Salah went down the middle, Firmino to the left and Mane to the right. Trent Alexander-Arnold was booked for a grab on Sane and Liverpool just about hanging in there.
City had a shout for a penalty when Andrew Robertson challenged Sterling clumsily in the box. It didn't look a penalty from high up but it was a risky challenge nonetheless. Then Bernardo Silva cut in on his left and struck a shot that thundered back of Karius' far post, before Alex Oxlade-Chamberlain nearly converted at the other end.
Pep loses his cool
Then came the night's most controversial moment, when Karius' weak punch hit Milner and Sane knocked the ball into the Liverpool net. However, the linesman's flag was quickly raised incorrectly to keep the dream alive. It wasn't clear from our vantage point. Pep Guardiola's protests at half-time saw him sent to the stands and a quick look on Twitter confirmed this.
Liverpool came out the 2nd half a different beast. All of a sudden, they were playing it out from the back, keeping possession in midfield and threatening going forward. I think in the first half Liverpool weren't sure whether to stick or twist with that 1st leg lead. Jurgen Klopp had sent them out with a renewed message; get that away goal and kill the game off.
Away goal nightmare for City
The away goal came when Mane burst into the City box, fell over from a challenge from Fernandinho. It prompted shouts of penalty from the away end but the ball rolled into Salah's path, who, with a delightful finish, sent the away end bananas. Our own little rock 'n' roll start had struck again. A blue smoke bomb was thrown on to the pitch and a red one went off in our end to mask the already dense smell of cigarettes and alcohol. City now needed 4 more, without reply, to progress.
The mood in the stadium was now completely changed. The City fans knew deep down that the tie was now beyond them and Liverpool took control. Sergio Aguero came on for Silva in what looked like a last roll of the dice.
Liverpool put the tie beyond doubt when a mistake by Otamendi, he's always good for one, gave the ball to Firmino, who danced into the box to place his shot perfectly past Ederson into the bottom corner. Danny Ings got a late run out for a couple of minutes and the game faded out. Game over and the travelling reds and players/staff came together for a rapturous celebration.
The aftermath
It was a strange two legs in many ways. Liverpool had been absolutely ruthless at Anfield in the first half before City came out after the break but without a cutting edge. The 2nd leg saw City completely dominate the 1st half and with a bit more luck could have gone into the break 3-0 up.
So, where did it all go wrong for City? Simply, it was a lack of an away goal from that first leg that ultimately was their undoing. A lack of goals, despite the greater possession, will have Guardiola reassessing the firepower he has at his disposal. A calmer Guardiola in the post-match press conference suggests he's already looking to the future. He won't have had many more tougher weeks than this during his managerial career.
Liverpool on the other hand love these European ties. Despite being the underdogs, they overcame the English champions elect and won both legs. At times they had to dig deep, roll with it and put up with a lesson in possession football. A bit of luck also helped them on their way.
Who would want the reds in the semi-final? Liverpool are now standing on the shoulder of giants yet again, back dining at the top table. Even if they don't actually win it, this European campaign has shown real progress which needs to be continued going forward. As the reds spilled on to the surrounding streets still singing 'Allez, allez, allez' there is now a renewed expectancy amongst them. Klopp has pulled the team and fans back together as one.