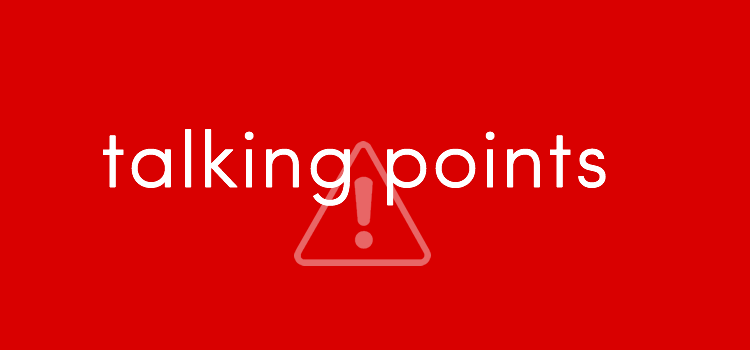 Etihad Stadium, Manchester – Who would have thought in August that we would be here? Liverpool battled through their playoff round with Hoffenheim to reach their first Champions League group stage since 2014, and many fans were just happy to be in the competition.
Fast forward eight months later, and the club was heading to Manchester, on the brink of a semi-final berth.
Much of Jurgen Klopp's team selection on the night was already made for him, with injuries and suspensions making his options very limited.
One decision he did have to make though was whether to bring Clyne in at right back or to reward Trent for his marvellous performance in leg 1.
The teenager kept his place and went on to have another brilliant performance, as The Reds held firm.
The match started as badly as it possibly could have, with Jesus putting his side up in just 2 minutes. Whether by hook or by crook, the score was only 1-0 heading into halftime, however two different sides emerged after the interval.
All the potency and attacking threat that Manchester City showed in the first half seemed to completely dissipate, with Liverpool's presence in the game starting to grow.
It took 11 minutes after the restart for The Merseysiders to get that all important away goal. Mohamed Salah finishing off a counterattack with a lovely chip. That goal expectedly struck the killer blow for both the home players and fans, the outcome of the tie had become a sure formality.
Roberto Firmino subsequently capitalised on an Otamendi mistake to put the icing on the cake for the visitors. Scoring the goal that handed City their 3rd loss in 6 days.
Here are the three key talking points after Liverpool's 2-1 victory over Manchester City.
1 – You Need Some Luck to be Successful
Looking at just the aggregate score line, one would likely come away with a skewed idea of how these two matches went. The 5-1 score might not necessarily flatter Liverpool, but it definitely doesn't tell the full story.
The Reds came away from the first leg with their opening goal originating from Salah being in a slightly offside position, and City having one ruled out that on another day probably would have stood.
Six days later and Leroy Sané had a goal wrongly ruled out, the decision sent Guardiola into a frenzy and forced the Spaniard to be sent to the stands. Add in a few decent penalty shouts across the 2 legs, and City might feel a little aggrieved.
However, it's a testament to Liverpool that their ruthlessness made the difference. How many times do teams benefit from refereeing decisions, but are unable to make anything of it?
Liverpool made sure to take advantage of every little moment that spun in their favour. Not letting penalty shouts or near misses from City stop their flow.
It's not a coincidence that big decisions seem to often sway in the favour of better teams. The cynic might claim something more sinister is at work, however it simply comes down to making your own luck.
These dubious decisions happen often, but good teams bury their opposition whenever that's the case; and that is exactly what Liverpool did over the 2 legs.
2 – Confidence Aplenty
Who would have thought that Liverpool would have such a swagger while facing the Premier League's champions elect? Even when things weren't going their way, there seemed to be a lack of panic from the players.
Maybe it's simply the confidence that scoring 3 goals in 30 minutes gets you, however there looks to be to be a deeper source for this team.
Perhaps the acquisition of players like Van Dijk who are sure of their quality has helped in this regard. And, when you see young Trent Alexander-Arnold looking like he absolutely belongs while playing alongside some of the world's best, it's clear that the mentality of the group is strong.
Let's not forget Roberto Firmino's comments before the Porto tie, claiming that they would "make them suffer". Those words could only really come from a man who knows how good both he and his team are.
There was a belief in the team that they would get their away goal in Manchester, and Salah's ridiculous chipped finish showed what the Egyptian thinks of his own ability. This is a team that believes, and this belief will take them far.
3 – Who Wants to Play Liverpool?
Now that one of the favourites to win the competition has been eliminated, who wants to play the team that knocked them out?
There's something mystical about Liverpool in European competition that makes them a special outfit, and undoubtedly teams will want to avoid them.
Funnily enough, if you predicted that one of the teams who lost the first leg by 3 goals would make a comeback on Tuesday, undoubtedly it would be Manchester City. The fact that they suffered yet another defeat and Roma ended up being the team to stun Barcelona shows the magic of this competition.
The Reds and Roma are the first two teams to book their places in the final four, with Real Madrid and Bayern Munich expected to join them. And although Roma is a fantastic team, they will likely be who the other three sides primarily want to be drawn against.
This is definitely one of the most unorthodox looking semi-finals in recent history, solely based off the two teams that have already qualified. Both sides will probably be hoping that they face each other, and if that's what Friday's draw delivers, then we'll be in store for a truly special finale to this campaign.