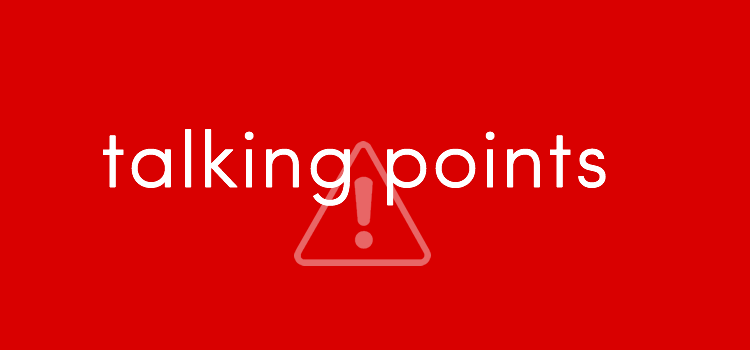 Selhurst Park, London – As ugly as a win can get. Liverpool on Saturday had the awkward task of playing a Premier League match just days before a season-defining Champions League encounter with Manchester City. The clash with Crystal Palace was almost an afterthought in comparison.
Many were left surprised therefore, when Jurgen Klopp decided to field what seemed like a full-strength line-up. You would be forgiven though for thinking the German had fielded the reserves while watching that first half.
Cataclysmic football from the visitors saw them concede a penalty and go one-goal down heading into the break. However, a Sadio Mané goal against the run of play in the 2nd half gave Liverpool a lifeline.
The equaliser didn't sway the game though. As Palace continued to assault the Liverpool goal, Benteke missing two sitters in quick succession.
Adam Lallana, who was brought on as a substitute in the 65th minute, was forced off just 5 minutes later clutching his hamstring. The resulting substitution saw Dejan Lovren enter the fray and the game start to swing in the visitor's favour.
Pressure subsequently continued to build and Mohamed Salah won The Reds all 3 points with his finish in the 84th minute.
It was nothing close to pretty, but they got the job done. Here are the three key talking points after Liverpool's win at Crystal Palace.
1 – Clever Substitutions Did the Trick
The sceptic might point to the fact that Dejan Lovren was only brought onto the pitch after Adam Lallana suffered an unplanned injury. While that is true, it ignores the fact that the Croat was getting geared to come on regardless.
Klopp was prepping for the switch to a 3 at the back, and Lallana's injury just accelerated it.
Crystal Palace had been swarming all over Liverpool for pretty much the entirety of the match. Most of their joy was being found on Liverpool's right hand side as Trent Alexander-Arnold was being left exposed by Wilfried Zaha.
The midfield was also having trouble keeping the ball, as Palace found it easy to swarm the space and turn the midfield battle physical. However, bringing Lovren into the defence, and pushing both Robertson and Arnold up and wide helped in both of these departments.
Arnold was able to attack with more freedom, now putting pressure on Van Aanholt and Zaha as he linked up with Salah. And the width that those two provided meant that the midfield now had plenty more space to play in.
For a manager who is consistently criticised by his own supporters for his apparent inability to make the right substitutions at the right times, this sure was a step in the right direction. The change was made and the quality of Liverpool showed from then on, and Palace hardly had another sniff.
2 – Salah the Match Winner Again
What more can be said about this man. It's almost at the point where stating all the incredible statistics of his debut season don't do his brilliance justice. But it's still incredibly hard to not mention the fact that he has 29 Premier League goals in just 31 matches.
Saturday's winner saw him go level with Didier Drogba for the most Premier League goals scored by an African in a single season. A record that he is sure to beat. Keep in mind that this is still his first season at the club, and he plays primarily as a winger.
His goal scoring exploits are just ludicrous, and Liverpool are reaping all the benefits. After almost single-handedly being the reason why his team managed to smash Watford 5-0, he now won them 3 points in a completely contrasted context.
He hardly had a sniff all game at Selhurst Park, but he made sure that they would pay for what they gave him. Collecting Robertson's cut back in the box with less than 10 minutes to go, he showed incredible composure. His first touch sat Sakho on his backside, then his 2nd buried the ball past Hennessy and into the back of the net. Another memorable night for the Egyptian.
3 – All Eyes on Manchester City
It's a strange one. Klopp surprised many by not resting his star players in preparation for Wednesday's clash. And that win has subsequently left Liverpool in a much better position to rest players in the future. Not only did they just claim a victory, but Tottenham's victory at Stamford Bridge meant that The Reds are now 10 points clear of 5th place.
This extra security could potentially see Klopp become more ready resting players, as his team only needs a maximum of 12 points to guarantee a top 4 finish.
Looking ahead to just Wednesday's tie however, and Liverpool can take solace from the fact that Guardiola didn't do much resting either. Meaning that both sides are relatively at the same playing field in that regard. However, Manchester City could potentially wrap the league up next weekend, which means that a little squad rotation in the Merseyside Derby could make a massive difference for the 2nd leg.
All in all, this is lining up to be a truly mouth-watering tie, that could potentially be remembered as a Champions League classic. Everything mentally needs to go into these two games, Thus, Liverpool fans will be all the more confident, knowing that their team managed to stir up no drama in beating the lesser teams in the league along the way. Anfield is ready.