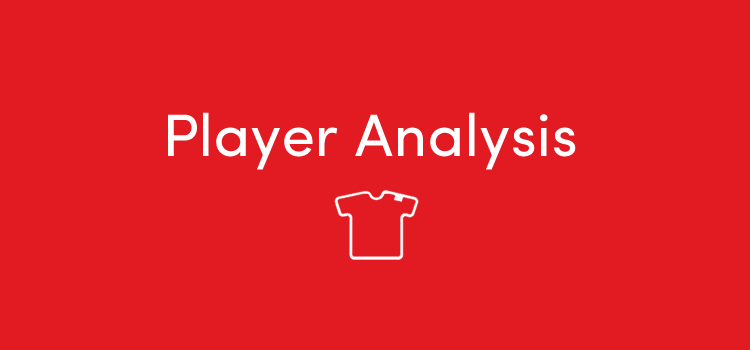 Liverpool
Loris Karius – 7
Was unexpectedly rather under-employed – he dealt well with crosses and stepped up to relieve any pressure when needed.
Trent Alexander-Arnold – 8
Probably the best match he has had in a Liverpool shirt so far – he frustrated Sane throughout with his pacey recovery runs and constant blocking and shepherding of the ball, he also provided the ball that opened City's defence for the first time.
Dejan Lovren – 8
His game was neatly summed up by one piece of play where Sane played a ball back towards Silva and he managed to get to the ball first and release Liverpool into a counter-attack.
Virgil Van Dijk – 8
Another good performance for Liverpool's new recruit – he broke up play with perfectly timed interventions and was always a calm presence on the ball.
Andrew Robertson – 8
Proving to be one of Anfield's most popular figures, he didn't disappoint again – he tackled and chased constantly and his quality further up the field is decent too.
James Milner – 8
Is never one to be flustered, and yet again he delivered in his own serine way – he made several important challenges and ran his socks off.
Jordan Henderson – 8
Played a crucial role in the centre of midfield, setting the tempo and leading the team – Liverpool's dominance in the midfield in the first half was quite extraordinary and a lot of that was down to the Liverpool captain.
Alex Oxlade-Chamberlain – 8
Scored a tremendous goal with a strike from outside the penalty area and was a vital cog in Liverpool's attack in the first half, after the break he worked hard in a more defensive position before going off to a well-earned round of applause.
Mohamed Salah – 8
Scored…again but his performance was so much more than that – he ran Laporte ragged and was a constant threat to the City defence in the first half.
Roberto Firmino – 7
Was the first line of Liverpool's defence constantly pressing and harrying the City defence although his usual creativity was somewhat lacking.
Sadio Mane – 8
Produced a very impressive performance – scored Liverpool's third to give the home side a decent grip on the tie and his energy and determination were infectious.
Manchester City
Ederson – 6
Could hardly be blamed for the three goals he conceded, and apart from the goals he didn't have much else to do except look on in a state of shock.
Kyle Walker – 5
Was completely caught out as Mane got on the wrong side of him to score Liverpool's third goal and his frustration began to tell as the game wore on.
Vincent Kompany – 6
Was forced into mistakes by Firmino's pressing and it was a rare big evening where the City captain sunk into his shell rather than rally his team.
Nicolas Otamendi – 5
Struggled throughout the first half to get to grips with Liverpool's pacey front three – he looked out of his comfort zone and out of his depth.
Aymeric Laporte – 5
Was left in a state of shock when Salah twisted and turned around him but in the second half the pressure on him did relent and he was able to have a more comfortable period.
Fernandinho – 5
Produced one decent ball in the second half that almost led to a City opening but on the whole he was dominated and over-powered by Milner and Henderson.
Ilkay Gundogan – 5
Was a surprising starter instead of Sterling and he didn't really produce much to warrant his start, therefore there was no wonder he was substituted in the second half.
Kevin De Bruyne – 6
The usual dangerous yet silky player of this City side simply could not get into the game – he couldn't find his way into the areas from which he usually inflicts damage and that was mainly down to the teamwork and resilience of the Liverpool defence.
Leroy Sane – 6
Looked like City's only real danger-man – his influence on the game grew as City constantly chose to attack down the left side but his final ball or shot was often lacking the quality that we have been accustomed to seeing from him.
David Silva – 5
During City's early bout of possession it appeared that he was very much up for the occasion but thirty minutes – and three goals – later, it looked like he wanted to be anywhere else except Anfield.
Gabriel Jesus – 5
Offered very little upfront – his evening could be simply summed up as; he had one goal disallowed for offside, he hit one overhead kick wide of the post and then he was booked when his inner frustrations gave in.