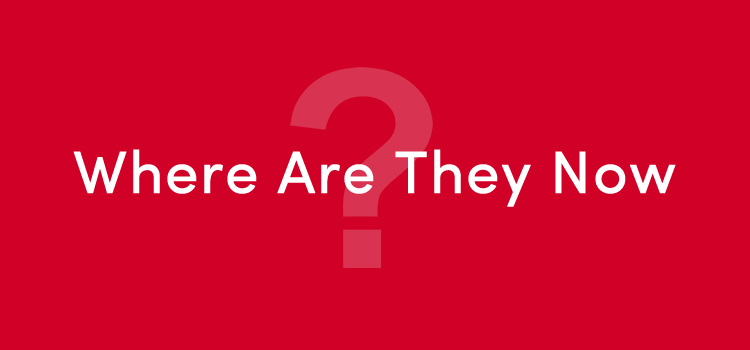 Scandinavian football reached its zenith in the 1990s. Denmark shocked the world of football with their European Championships triumph in 1992, having been parachuted into the tournament 10 days before it started due to the imposition of international sanctions on war-torn Yugoslavia. Sweden finished third at the World Cup two years later, a tournament for which Finland came closer to qualifying than any other. Norway consistently featured at major competitions and scored some famous victories during the decade. Between the four countries, a sizeable contingent of Scandinavians featured in the formative years of the Premier League. Among those was Norwegian defender Vegard Heggem, who spent five years of a cruelly short career at Liverpool.
After starring for a couple of part-time Norwegian clubs, Heggem was signed by the country's flagship outfit Rosenborg in early 1995. He moved to Trondheim at a time when the club was not only dominant domestically, but also making serious waves in Europe. In his second year with Rosenborg, the defender found the net in a famous win away to AC Milan which saw his team advance to the quarter-finals of the Champions League. He won league titles in each of his three full seasons with the Trondheim club and earned a place in Norway's 1998 World Cup squad, although the depth of talent at their disposal meant that he didn't get any game time in France.
Heggem had done enough, though, to land a £3.5 million transfer to Liverpool shortly after the tournament, his arrival softening the blow of failing to land legendary Paraguayan goalkeeper Jose Luis Chilavert. He joined a Norwegian core that also included Stig Inge Bjornebye, Oyvind Leonhardsen and latterly Frode Kippe. Liverpool's form during the 1998/99 season might have been dreadful for the most part, but Heggem was one of the few bright spots in a campaign that endured the ill-fated dual managerial reign of Roy Evans and Gerard Houllier before the latter took sole charge. The defender was involved in one of the most famous substitutions in Liverpool history in the closing minutes of a 2-0 win over Blackburn that November, when he was replaced by a teenage debutant by the name of Steven Gerrard.
Heggem held down a regular starting spot in Liverpool's defence during 1999/2000 as well, with the likes of Phil Babb and Steve Staunton reduced to bit-part roles and eventually leaving Anfield as a result. It came as no surprise that he made the Norway squad for Euro 2000, but an injury in that tournament would go on to spell the death knell for his career, even though he was just approaching his 25th birthday. Liverpool played no fewer than 61 matches en route to winning three trophies in the 2000/01 season, but Heggem featured in only four of those as he spent a prolonged amount of time on the treatment table. Also, other defenders had become first-team mainstays in his absence, so even had the Norwegian regained full fitness, he would have had a tough job attempting to displace the regular members of the back four.
Between 2001 and 2003, Heggem was still on Liverpool's books but did not feature once for the first team. The club might have been embarking on their first couple of seasons in the Champions League, the competition in which he came to continental prominence with Rosenborg as a youngster, but he would have to be content with watching his team-mates do battle with the likes of Barcelona, Roma and Valencia on the big stage. In 2003, his Liverpool contract expired and he left the club. A few weeks later, Heggem reluctantly retired from professional football at the tender age of 28.
Many former footballers who retire prematurely through injury take the opportunity to get into coaching early, Jose Mourinho and Andre Villas-Boas being two prime examples. Heggem, though, chose not to take a chance on life in the dugout, his involvement in football restricted to being an official patron of supporter-run AFC Liverpool and, for a time, a member of the Rosenborg board. Within months of ending his playing career, the keen fisherman started a salmon fishing business named Aunan Lodge in his childhood region of Sor-Trondelag in Norway, an enterprise that still keeps him going. There had been an inexplicable viral rumour in 2011 that Heggem had died after a note to that effect was posted on his Wikipedia page, but the site's administrators put that to rights.
Since I started this weekly column last summer, I've featured quite a few players whose careers were blighted by lengthy injuries. None, though, were torn asunder quite like Vegard Heggem's. Thankfully, the affable Norwegian chose not to wallow in self-pity, instead finding another calling away from the goldfish bowl of professional sport.