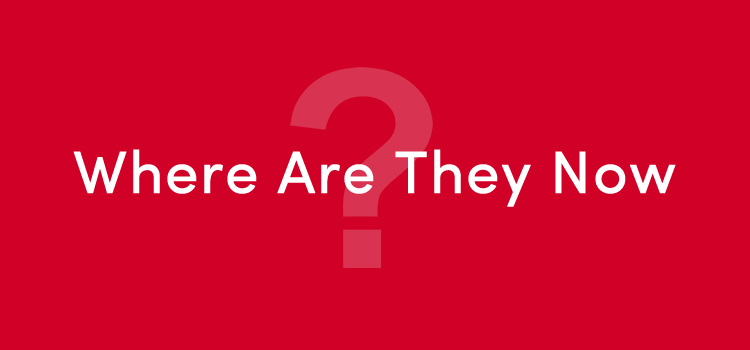 For most of the 2000s, Liverpool's full-back positions were almost invariably occupied by Steve Finnan and John Arne Riise, both of whom struck the perfect balance between getting upfield to good effect and doing the defensive part of their game competently. The duo's consistency made it difficult for others in their respective positions to get a prolonged look-in at Anfield, with several full-backs coming and going without the tiniest strain of fanfare. Perhaps the prime example of this was a Dutchman by the name of Jan Kromkamp.
His first professional club was the colourfully-named Go Ahead Eagles in his native country's second tier, making his debut as an 18-year-old in 1998. After two seasons in Deventer, he moved up to the Eredivisie to join AZ Alkmaar, where he settled in quickly at a club that rarely broke up Netherlands' leading trio of Ajax, PSV Eindhoven and Feyenoord, but often finished not far beneath the nation's giants. In his last season with AZ, they reached the UEFA Cup semi-finals in 2005; they had been on course to get to the final until a stoppage time goal in the second leg took Sporting Lisbon through to the showpiece.
Kromkamp tried his luck abroad that summer, signing for a Villarreal side that defeated Everton in a play-off to reach the Champions League for the first time. He came up against Manchester United in the group stage, shackling a young Cristiano Ronaldo at El Madrigal, but his time in Spain did not last long. Midway through the 2005/06 season, he was involved in a swap deal with Liverpool that saw the much-maligned Josemi moving to Villarreal.
Kromkamp's Liverpool debut was a real test of character, the defender thrown into the side for a rollercoaster FA Cup third round tie at Luton, the 5-3 thriller in which the Reds came from 3-1 down and Xabi Alonso scored from inside his own half. However, just as he struggled to hold down a regular place at Villarreal, he would find Finnan impossible to displace at Anfield, the Dutchman instead being reliant on substitute appearances. Whenever he was on the field, he demonstrated good crossing ability but was not particularly quick, nor hugely effective at stopping opposition wingers from delivering crosses into Liverpool's penalty area. He would end the season as an FA Cup winner, though, having come off the bench in the dramatic final against West Ham at the Millennium Stadium, as it was then known.
Kromkamp's final game for the Reds was a poor 1-1 draw at newly-promoted Sheffield United on the opening day of the 2006/07 season, with the defender moving to PSV Eindhoven on transfer deadline day. That became his fourth club in just 15 months, his career in real danger of becoming incessantly nomadic. It wasn't long before he was back at Anfield, though, as PSV played Liverpool no fewer than four times in that year's Champions League, the Reds winning three of those contests. At least he was finally getting regular gametime after his abortive spells in Spain and England.
Towards the end of the 2000s, though, Kromkamp began to spend a lot of time on the treatment table, owing to a persistent knee problem that curtailed his involvement with PSV. By the 2010/11 campaign, he had become a forgotten man in Eindhoven and midway through that season his career came full circle, with a move back to boyhood club Go Ahead Eagles, who just as in the late 1990s were operating in the Dutch second tier. Kromkamp would play for two and a bit more seasons before, in summer 2013, he was forced to hang up his boots as his injury troubles caught up with him irretrievably. However, he soon found work coaching the under 16s at Go Ahead Eagles and it would be no great surprise if he was to take charge of the club's first team some day.
Despite his time at Liverpool being equated to the scene from The Simpsons where Grampa enters the burleseque house, hangs up his hat, swivels and collects his hat again before leaving within seconds, Kromkamp has featured in 'Liverpool Legends' line-ups in recent years. Also, he is, at the time of writing, part of the last Liverpool team to lift the FA Cup, even if my abiding memory of him in a red shirt is joining in the celebrations for Steven Gerrard's 90th-minute piledriver that took the final into extra time. He wasn't as shockingly bad as some nostalgic feature articles make out, but he was no Steve Finnan.