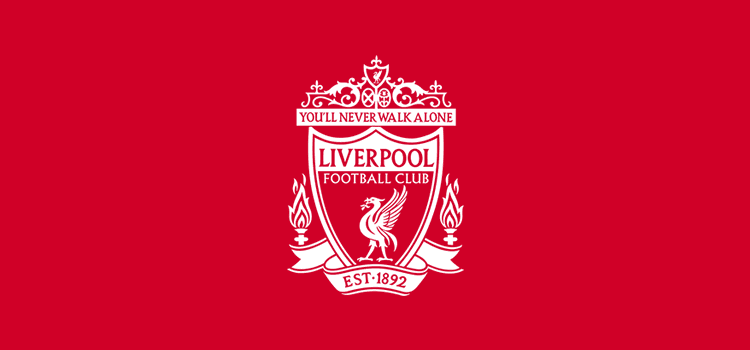 Situated in the press box at Old Trafford, Oliver Miller offers his view on Liverpool's Premier League match against Manchester United.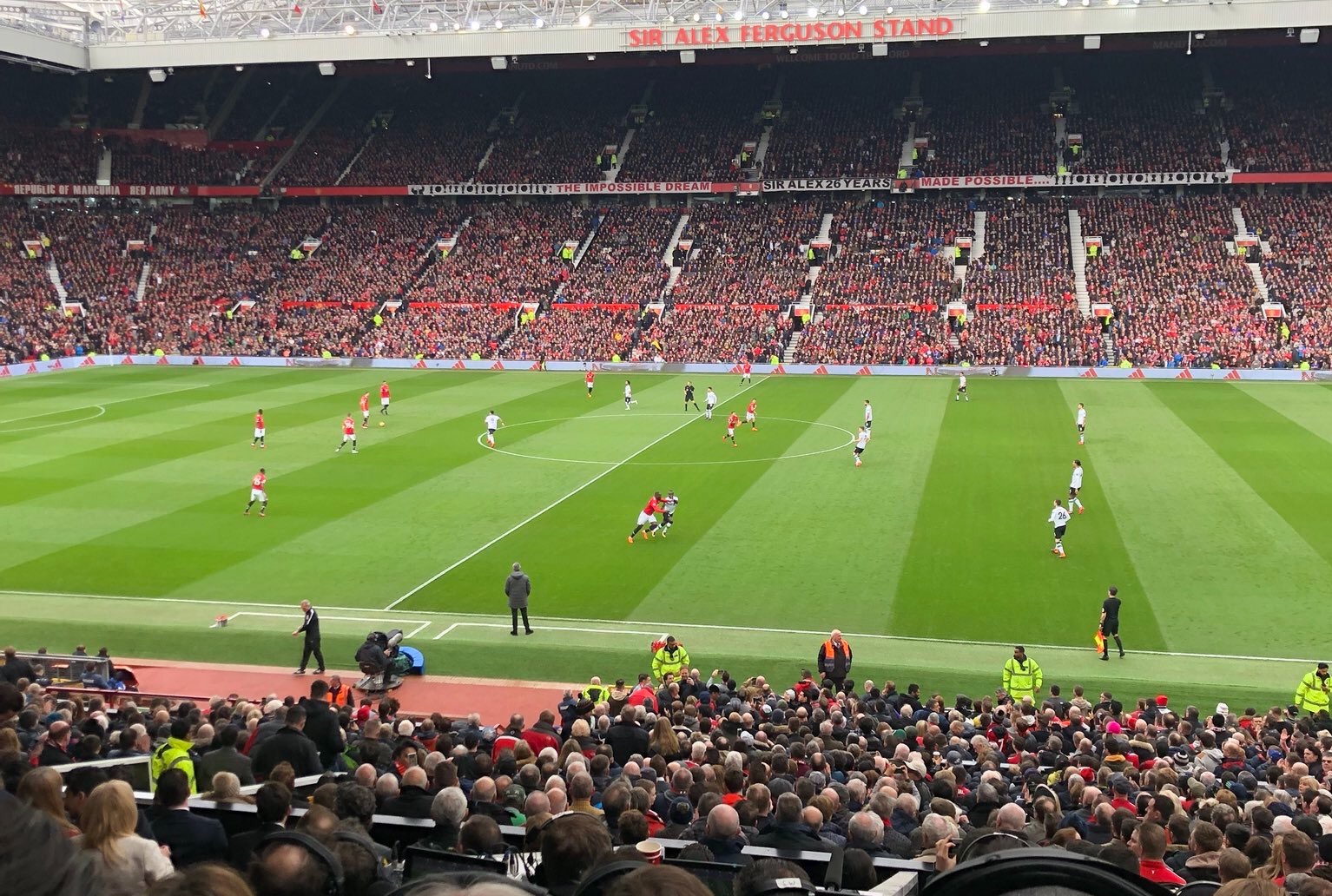 Rashford gives flight to Mourinho's long-ball gameplan
Marcus Rashford stood on the edge of the centre-circle. The TV camera was directed straight at him. The worldwide audience watched on as he bent down to pull up his socks and tighten his bootlaces. He was preparing for a battle against a rival, in a match that some viewed with little importance in terms of the league, even if the victor was to become the 'best of the rest.' Martin Tyler proclaimed "And it's live," and a mere 20 minutes later it certainly was. Old Trafford was alive and kicking, the best atmosphere at this historic stadium for some time. Rashford had set this game in motion and already took the game somewhat beyond the reach of Liverpool.
Rashford wheeled away in celebration of scoring his second goal of the match whilst Trent Alexander-Arnold – hands on hips – watched on. Jurgen Klopp took a sip from his water bottle before blowing a sigh. Jose Mourinho, on the other hand, sat still with a smirk on his face. A Manchester United performance of minimal attacking and maximum retreating is nothing new – possession was an afterthought but organisation and discipline meant the benefits were great. Ashley Young had marked Mohamed Salah into anonymity, Nemanja Matic and his young apprentice Scott McTominay dominated the midfield.
It was a 10-minute first-half spell that left Liverpool deflated and Mourinho smiling. United went for the soft-heart of Liverpool's defence – of which many thought had disappeared somewhat in recent months – by putting Romelu Lukaku up against Dejan Lovren and the consequences for the visitors were severe. Twice the Belgian won critical headers with ease – Lovren was little more than a flee on Lukaku's shoulders, barely disrupting the United striker as he went about his business. It was a successful attempt to exploit the obvious weakness, Lukaku felt he could dominate Lovren and so Mourinho built his gameplan around it. David De Gea was encouraged to kick long and Lukaku's strength and touch made Rashford's first Premier League game of 2018 an enjoyable one.
Mourinho was enjoying seeing his plan unfold, an extra twinkle in his eye. He applauded when McTominay turned and passed the ball backwards despite the rest of Old Trafford groaning. He didn't care that his side – the home side – only had 32 per cent possession against their bitter rivals and defended on the edge of their area for most of the second half. The contrast in styles was stark but it was not at the forefront of Klopp's mind as he was angry with some poor refereeing decisions. He lamented that Marouane Fellaini's foul on Sadio Mane should have been a penalty, but at the end of the day, he knows that all that matters in the aftermath is the result.
The match had been won in the opening 25 minutes, United and Mourinho found themselves in a dream position, defending a two goal lead. With an hour left to play it looked more likely that United would finish with three or four goals than a surrendering of their lead. The key failure of Klopp's side, which he acknowledged, was when they lost crucial second challenges once Lukaku had shrugged off Lovren.
Matic attempted the first long ball from the kickoff, a sign of things to come for the Liverpool defence. On 14 minutes, De Gea launched the ball down the centre and Lukaku planted himself in front of Lovren to leap and flick the ball on to Rashford. There was still plenty to be done, but he was aided by the lackadaisical defending of Alexander-Arnold who was twisted and turned before Rashford dispatched a shot past Loris Karius. The on-looking England manager, Gareth Southgate, had plenty to take in.
Liverpool looked weak at the back and the idea of their own weaknesses was lodged in their heads and the rampaging Lukaku could see that it was his for the taking. Virgil van Dijk did have a chance to equalise with a header from a corner and that miss proved costly when United doubled their lead on 24 minutes. It was another ball launched by De Gea and another header won by Lukaku, this time it fell to his feet and he pushed Emre Can away. At first, it fell to Juan Mata but van Dijk got a block to the ball that Alexander-Arnold was too slow to react to and allowed Rashford to finish again.
It was a match that Rashford had taken by the scruff of the neck to send the Stretford End into delirium. However, he was lucky to still be on the pitch following one or two over-eager tackles – the fact that he was only Mancunian on the pitch might explain such an effervescent performance. Liverpool's recognition that they were falling into a perfectly laid trap by Mourinho was growing in their minds.
After the break, Liverpool came out renewed and ready. They probed more, even if they were still going down the same blind alleys. Alex Oxlade-Chamberlain played a number of intelligent passes that cut through the United defence but were lacking the crucial touch and finish in the area. The away side continued to dominate possession but rarely saw Mane or Salah produce the quality that could create a goalscoring chance against such an organised and tightly packed defence. Liverpool's usual swift attacking strategies just got bound up in United's strict organisation.
In the 66th minute, Liverpool did release Mane. His cross from the left was one of the few times they got behind United and Eric Bailly – who was mostly excellent alongside Chis Smalling and even produced a Zidane turn close to the halfway line – showed his inner Gianfranco Zola by back-heeling the ball past De Gea and into his own goal. It was a fine finish even if he was looking the other way whilst he did it and injured himself in the process. Asked about Bailly, Mourinho said: "Fantastic performance, amazing goal."
The affair had now become tense. A single mistake would change the whole day – Mourinho's masterful gameplan, rightly or wrongly, would turn on a single defensive mistake. The clouds above Old Trafford started to darken. Liverpool had 12 corners but it was the last one – five minutes into stoppage time – that was the most dangerous. It fell to Salah but he uncharacteristically skied it high over the crossbar. As Klopp admitted post-match, Liverpool had chances to save themselves in the final 30 minutes but the subdued front three couldn't muster much of an assault on De Gea's goal.
It was over. This is Mourinho's way; the performance that fits the opposition and the occasion and it feels unlikely he will ever deviate from the plan. The Old Trafford crowd love attacking football but more than anything else, they love to return home having beaten Liverpool. The 200th meeting between these two sides – in contrast to the previous four which had been rather dull draws – was somewhat of a return back to what this fixture is all about: goals, incident and tension. Albeit the match wasn't dripping in quality, the result was what mattered, and crucially for Mourinho and United, it was in their favour.