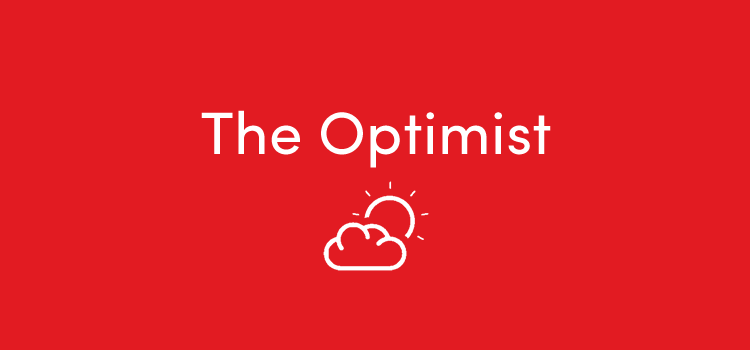 Let's get one thing straight. We're in March now – there are no easy games. You can look at our remaining fixtures and say they are 'favourable' as much as you like. But there are some really tricky games in there. We are notoriously poor at Selhurst Park, our next destination. The Merseyside derby is always a nervy game, no matter how either side is doing in the lead up to it. Then there's Chelsea, second to last game of the season, Stamford Bridge. But first there was Watford at home on Saturday.
Watford have had their issues this season, having gone through two managers and flirted with relegation. They are no pushovers though. We were bullied them on occasion on the first day of the season and, although they claimed a late point, we were 2-0 down at one point. There might be a different face in the dugout but this is still the same team of bastards that battered physically at Vicarage Road back in August. An easy game this most certainly was never going to be. Factor into this that everybody will have been looking at Liverpool's reaction following the 2-1 loss at Old Trafford last week, and you have a recipe for disaster usually.
This was easily a situation that could have spiralled. Liverpool had an off day against Manchester United, we should have had two or three penalties, excuses are made. The next week you play poorly and scrape a draw at home. It continues in the next game, on this time you are deservedly beaten. Before you know, you're going to Stamford Bridge needing a win just to stay above Arsenal…OK, calm down, breathe. We're being optimistic remember. Brendan's not here no more, this is a new Liverpool, you said it yourself. Just chill. Woooooosaaaaaahhhhhh.
Yes, this is most certainly a new Liverpool. There is no flimsy characters in this dressing room anymore. There is no potential disaster on the horizon. There is no cluelessness surrounding how to deal with rival defeats. If a text book had been written on such things then I'm sure Jurgen Klopp will have set it as homework for his lads. But there isn't. Instead, they're finding out for themselves, learning as they go. They have the perfect teacher luckily. Jurgen Klopp trusts his players, puts faith them, resolutely backs them and let's them make mistakes. The flowers of this clearly frustrating process are now starting to blossom. And what a beautiful garden they're making.
A past Liverpool side would have done exactly what I had said could have happened; accepted the excuses made for them and gone on lazy and lousy run until the end of the season, probably finishing 6th in the Premier League. Not this Liverpool though. We're made of sterner stuff these days and it's thanks not to management, but to teaching. Jurgen Klopp has taught his players about game management. It took a little longer than we were all comfortable with but they are finally starting to grasp this concept.
How boss is it though? It's great to see the penny drop with us. It's like the 'light bulb' moment teachers talk with their pupils, when they realise the kids has finally worked out what trigonometry is. Watching Liverpool finally work out how to manage different types of games is a pleasure. Watford at home? yeah, we can blow them away, no bother. Newcastle at home? Much more atritional, need to win battles in midfield and settle for what we have. Sound, I'll take that all day long as opposed to trying to twat everyone but only managing it against half of them.
Game management is something we have been derided for not doing this season and is also something that one of our great rivals is renowned for. It's something Jose Mourinho has built his career around. OK, it may not have worked so well for him in the last seven days but you cannot deny he isn't proficient at it. His problem is he relies too much on it. He manages games that don't need it, instead of letting his players have the freedom to annihilate teams they are miles better than.
That's the beauty of this Liverpool team – we know we are miles better than most teams in this division but that doesn't mean we will be every week. Now we have accepted that. Now we can plan for that. Now we are writing our own, bespoke, specific to us textbook on game management. Sometimes though you don't need to manage a game. Sometimes you just need one player.
What a player to have in Mohamed Salah. Read this aloud and try not to laugh at how silly it looks. He has 36 goals in 41 appearances in all competitions, 28 of which are in the Premier League. He is now the record holder for scoring more goals in a debut season at the club than anyone else, overtaking Fernando Torres who previously held it with 33 in 2007/08. He is African Player of the Year and is likely to win Premier League top goalscorer, as well as a shoe in for the clubs Player of the Year. Above all else though, he's fucking boss and he terrifies defences.
The starts are stupidly good. It's likely Salah will score 40 goals this season – that is insane. He has defenders beaten before he's even touched a ball. It's coincidence that it took three Manchester United defenders to mark him out of the game last week. Against Watford on Saturday he was afforded the space and used it. It was like he was finally able to breathe after being suffocated by the trio of Ashley Young, Nemanja Matic and Chris Smalling last Saturday. He was like a man who had been rescued from the desert and was having his first sip of water in days. The shackles were off and someone was getting punished. Poor, poor Watford.
With this new found intelligence and a player like Mohamed Salah, anything is possible for this Liverpool side. Every game between now and the end of the season is a big game. We can finish between sixth and second in the Premier League, and those around us are shit scared because we have the best player in the country in our ranks. Manchester City certainly will be in a couple of weeks time. Who can fucking blame them.