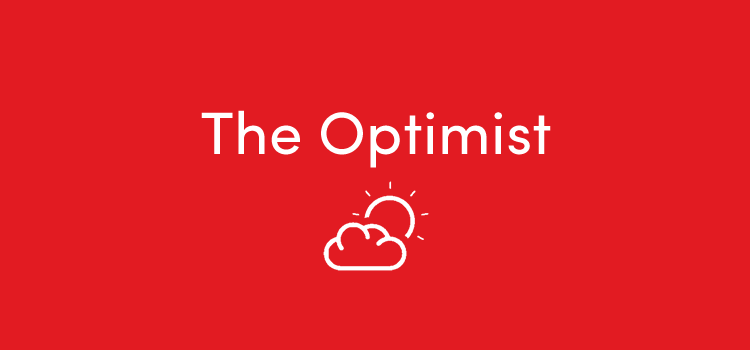 Seven games. That is all that is left of the 2017/18 season. Seven games. Seven games of which our summer planning will depend on. Seven games in which to convince our transfer targets, even our own players, that Liverpool Football Club is the place to be come August. Seven games in which we state our intention to the world the direction this club is heading in. Seven games between us and progression. Do we finish fourth and have as good a season as we did last time around, just with more highlights? Do we finish above fourth and prove that Jurgen Klopp is taking this club forward? Do we have a catastrophic end and finish outside the top four, undoing the great work we have done over the past eight months?
There has been some great work as well. While this hasn't been a season without its low points the high points have made it all worthwhile. The 4-0 win over Arsenal in our second home game set our stall out – this is what we're about now. If you come to compete with us and try to beat us at our own game then you'll get your arses tanned, because nobody does what we do better than us. That was the message that was sent, and it was received loud and clear by all who came to Anfield. Since that game, no one has come and taken the chance. Nobody has wanted to get the Arsenal treatment. Fair enough, not many teams will take a corner with every player in the opposition half, but the warning was heeded.
We haven't had it all our own way though. The 1-1 draw against Burnley at home not long after that win showed up our defensive frailties. We were panicky and fraught whenever the ball came near our backline. The defeat to Manchester City at the Etihad Stadium was one that stung badly. Before Sadio Mane was sent off we were in the game and looked more likely to score. When we went down to ten men though, everything changed. There was nothing we could do to stop them. They came at us in waves and won every individual battle. In the end, we were deservedly beaten – just as we were at Wembley in October. If ever a game proved the need for change is the 4-1 defeat at the hands of Spurs. That was the match that showed the chasm of class between the two sides. Spurs were the most well balanced and well-prepared side in the league at the time. Liverpool were dynamite up front but shocking at the back. This defeat proved that something needed to be done about that.
Something was done. We had to wait until January for that to happen but the signing of Virgil Van Dijk was pivotal in our season. We had just lost Philippe Coutinho and the logical thing to do would have been to replace him. However, it wasn't the sensible thing. Saving the Coutinho money and spending half of it on Van Dijk proved to be genius, even if it was a transfer which did have its detractors (me being one of them). He has been a one-man wrecking ball since coming in. His winning goal against Everton in the F.A Cup third round tie at Anfield was a highlight in itself. The composure and dominance he has brought to the backline have been central to our success in the second half of the season though. Dejan Lovren was bought to do the exact thing Van Dijk is doing now, but just is not good enough. Van Dijk has put places under threat and we may just be about to turn a corner defensively.
We weren't doing too badly before Van Dijk though, remaining unbeaten between the 4-1 defeat to Spurs in October and the 1-0 loss to Swansea at the end of January. Even though we were beaten by a team who looked certain to go down at that point though, it always felt like a blip. A Liverpool of time gone by would have lost their heads after that one. We had just come off a very big win at Anfield over the league leaders. Heads would have rolled on Twitter and attitudes wouldn't have been so positive. But it never felt like a massive deal. You win some, you lose some, and this Liverpool team will definitely win more than they lose.
Speaking of that win over Manchester City…
It seemed like a turning point. City were flying and they committed the cardinal sin when playing Liverpool – they tried to compete. No one can blame them. They were (and still are with only one loss all season) top of the league, unbeaten in their previous twenty-two Premier League games. A win here was confirmation we were on the right track. That's exactly what we did, just, but we won nonetheless. That win seems to have set us up for the rest of the season. We seem to have the attitude that, whatever happened from that point didn't matter. The games we lose are irrelevant because we have beaten Manchester City, which means we can beat everyone. Our off days have been accepted as just that. There is no panic, there are no burning torches and pitchforks, there is no witch hunt. Just an expectation things will be put right. No, not even expectation, more like faith.
That has been the key thing for Liverpool this season, from the boardroom down to the fans – faith. Everyone has trust in each other. The fans have trust in the board to do the right thing for the team and give the manager whatever he needs to be successful. They have faith in the manager because he has delivered when they do give him the resources. The manager has faith in his players because he knows how good they are and that they are learning. The players have faith in each other to win games and do their individual jobs, that is evident in every match.
For the first time in a while, there is a fantastic feeling around Anfield. Everyone is pulling in the same direction and the last time that happened we almost won the league. That might be beyond us this season but there is still the Champions League. Manchester City are a class team, but they're a team we have already beaten this season. I feel sorry for anyone who comes up against us this season, whether that's Manchester City or Real Madrid or Barcelona or whoever else fancies themselves across Europe. They have the might of the whole club up against them.
Seven games to go? Better make that twelve once we reach the Champions League final.