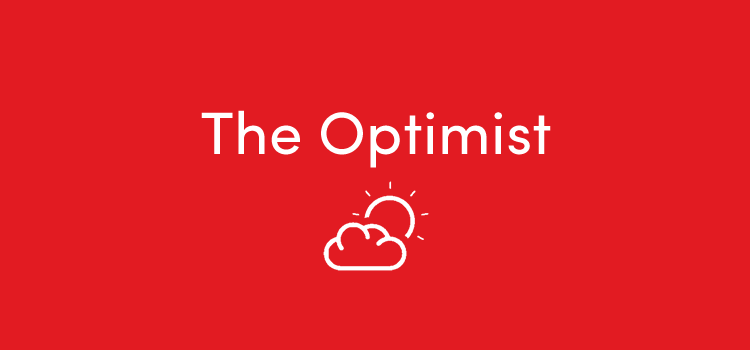 Two games, two wins. There's not much more you can ask for from one hundred and eighty minutes of football. At the end of the day statistics don't win games, goals do. Passing stats don't gain you points, wins do. Don't get me wrong, dominating the play and having impressive passing stats is nice (Liverpool have an average possession of 59% in the Premier League this season). It's great having style and being a good team to watch. But for a long time that's all Liverpool have been – a nice team to watch. For too long people have said "they're great to watch, shame about the defence. Imagine if they could stop the goals going in." Well I'm pleased to say that that is slowly changing.
Our first test of the week came when we welcomed Newcastle United to Anfield on Saturday evening. Poor, poor Newcastle. They knew what was coming to them, or at least they had an idea. On paper, the way Liverpool have been playing lately, this was a gimme for Liverpool. Rafa Benitez is a very good manager, we know that as well as anyone. No one can cope with Liverpool at the minute though. A tough ninety minutes it was sure to be for The Magpies.
It was certainly that but not in the way we all expected. Liverpool are usually fast and furious against this type of opposition, but where does that get us? We end up all puffed out after fifteen minutes and, if we don't score in that time, the crowd become antsy. On Saturday we didn't even get out of second gear. Now that's something that would get a team slagged off normally. However this was deliberate from Liverpool. It was the most intelligent game management you are likely to see.
Game management. It's phrase many think has been dreamt up by football hipsters. It isn't though. What is it really? A common misconception about game management is that you can only manage a game when you take the lead. That simply isn't true. Game management is more than that. It is gauging the opposition's mood in the first fifteen minutes. It's reacting accordingly to their set up and nullifying them in play. It's making collective decisions on how to approach the game as it is happening. That's exactly what Liverpool did on Saturday. Newcastle came to frustrate us and, in all honesty, they looked they had conceded the result. They weren't interested in being competitive, they wanted to stop us and win the game on the break if they could.
Who can blame them? They are a Championship team with a Champions League manager. Lesser teams with lesser managers have come to Anfield and claimed three points doing the same thing. It has been our own fault when we haven't been able to beat those teams because our game management wasn't good enough. That wasn't the case at the weekend though. We sensed what Newcastle were trying to do, so how did we react? We slowed the play right down. We knew this could be a long ninety minutes so instead of tiring ourselves physically, we tired Newcastle mentally. The penny has finally dropped fellas. Get the bevvies in!
Jurgen Klopp's team never panicked and, more surprisingly, neither did his fans. As mentioned before, in any other game if we don't score after fifteen minutes the crowd becomes nervous. There was never any doubt in the stadium though. There were no groans or moans, just a quiet faith among all sitting in the baltic ground that we would eventually have our opening. And we did.
Even after the two goals went in there was no eagerness to go balls out to get more. Under normal circumstances we would have tried to put three more past Newcastle, and may have succeeded, but ended conceding at least one. Not on Saturday though. Two was enough, it was time to safeguard the clean sheet. That becomes a lot easier when you have a proactive goalkeeper sweeping up danger before it becomes too risky, and mountainous centre half who doesn't lose anything on the ground, in the air, mentally, physically – anything.
The game on Tuesday night in the Champions League was a little different. This one was already won so was pointless in many ways. In terms of morale, it actually have done us some harm. What was Jurgen Klopp to do? Pick a strong team and risk injuring star players with Manchester United on the horizon? Or pick a 'weaker' team and risk losing the game, damaging morale of fringe players in the process? There was also the unthinkable possibility that Porto might even mount an unlikely comeback. With prior results from Liverpool this season, Sevilla being a case in point, you wouldn't have been surprised.
There was no need to panic though. The key again was that buzzword – game management.
Like Newcastle, Porto accepted that the tie was gone and were looking not to over-exert themselves with some important games of their own coming up domestically in the near future. They were largely devoid of ambition, but as we have come to learn they can sometimes be the most dangerous opposition for us. We usually try to punish those teams severely but just end up becoming the masters of our own downfall. How did we manage this one? We controlled the game. They might have been fringe players but they are perfectly capable of doing that, and they did. Another positive that should be taken from the Porto game is that these fringe players were starters only three months ago. Our back four on Tuesday night consisted of Dejan Lovren, Joel Matip, Alberto Moreno and Joe Gomez. That was the same back four which started against Manchester United at home in October. Safe to say that only one of those players will survive the cull which is likely to take place prior to the return fixture at Old Trafford on Saturday.
And is the most pleasing thing about Liverpool since the turn of the year. The standard has increased exponentially. There are no more silly mistakes in defence, no flapping at crosses and leaving loose balls from an inept goalkeeper, no more gung ho tactics in games against teams we should be beating comfortably but end up losing. Those days are gone. Liverpool are now an effective and dangerous team, full of character and quality. We have evolved into a squad that now has depth and competition in every position. We now have a group of players that can think independently and adapt to the demands of a game as it is unfolding. Jurgen Klopp has given this team independence and has been working on it for the past two and half years. It's now starting to pay off. What this team could be capable of is unimaginable.