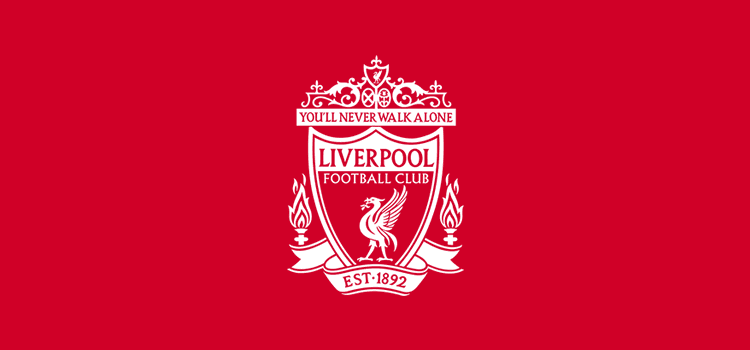 After winning the Champions League the season before in May 2005 it seemed as if the only would have been down for Liverpool 2005/06. Rafa Benitez had claimed the ultimate prize in club football the season before and was tasked with improving on that feat. What could he possibly do to achieve that goal? This squad had performed above itself and reinforcements were needed to ensure progression. Benitez set about the task of adding to his squad with his notorious diligence and attention to detail. With a European Cup to defend and the whole of the continent on our tail, it was sure to be no easy thing to accomplish.
Surprisingly, Benitez did not overhaul his squad despite the lack of quality it possessed. Antonio Barragan was first through the door, signing from Sevilla on a free transfer and going straight into the reserve squad. Also signed that summer with the future in mind were Jack Hobbs (from Lincoln City for £150,000), Miki Roque (for free from Lleida in Spain) and Besian Idrizaj (for £190,000 from Linz in Austria). The manager would also make another bosman signing who would have much more of a positive impact. Bolo Zenden came in from Middlesbrough to add depth in midfield. Another signing providing depth was Mohamed Sissoko who signed for £5.6 million from Valencia, in a deal which drew the ire of Everton fans as they had been chasing the Malian too. After being relegated with Southampton Peter Crouch was brought in for £7 million. The price was criticised, but he would turn out to be one of the signings of the summer. Benitez's final signing of the summer would be one of his greatest during his reign at the club. Pepe Reina joined from Villareal for a bargain £6 million.
Although the incomings were few, players left en masse. After scoring in the Champions League final Vladimir Smicer left for Bordeaux on a free two weeks later. Igor Biscan (Panathinaikos), Jon Otsemobor (Rotherham United), Mauricio Pellegrino (Alaves) and Gregory Vignal (Portsmouth) also left for nothing. We did make some money though. El Hadji Diouf made his loan move to Bolton permanent, signing for £3.5 million. Perennial reserve Alou Diarra, who would go on to have a decent career in France, joined Lens for £2 million. Antonio Nunez departed for Celta Vigo for the same price, ensuring his time at Anfield was confined to a single season. Milan Baros was the final player to leave that summer, joining Aston Villa for just £6 million in August.
Finishing outside of the Champions League places and winning the competition put UEFA in a tricky plight over our situation. How could their premier trophy be taken seriously if the holders were unable to defend their title? UEFA solved this by making Liverpool start the season in July, in the first qualifying round of the Champions League. This meant a two-legged affair with Welsh champions TNS, which we won comfortably 6-0 on aggregate. FBK Kaunas were next up and were duly dispatched 5-1 over two legs, the highlight coming when Jamie Carragher scored the second of three goals in Lithuania. We sealed our place in the group stages with a 3-2 aggregate win over CSKA Sofia. The tie wasn't as comfortable as it sounds though as the Bulgarians actually won the second leg 1-0 at Anfield.
Sandwiched between the two CSKA Sofia games were the first two matches of the Premier League season. Our campaign began with a goalless draw at the Riverside against Middlesbrough and a 1-0 win at Anfield over Sunderland, thanks to a solitary goal from Xabi Alonso. After qualifying for the right to defend the European Cup, we faced CSKA Moscow in Monaco for the UEFA Super Cup. Things started badly when Dani Carvalho put the Russians ahead. Djibril Cisse eventually equalised in the 82nd minute to send the game to extra time. He scored again, and Luis Garcia secured the result to win the Super Cup for Liverpool.
After drawing 0-0 with Spurs at White Hart Lane we began our European campaign in Spain. Florent Sinama-Pongolle and Luis Garcia scored early on to grab a 2-1 result against Real Betis in our snazzy European kit. This was followed by another goalless draw at home to Manchester United and a 2-2 draw at St. Andrews against Birmingham City. September ended with yet another blank scoresheet. Going into the Champions League meant we were unseeded and able to draw any team in the group stages – even those from our own nation. We were always going to draw Chelsea and so it came to pass. Our first home game of the group stages came against our rivals, which ended 0-0.
October began in auspicious fashion. Jose Mourinho brought his Chelsea side, a team that would go on to lose just one league game all season, to Anfield. The Londoners ran riot, annihilating us like no side had done in a long time and taking away a 4-1 win. With just one win from our opening six league games it was evident that things weren't exactly going to plan. Wins over Blackburn Rovers in our next home game and Anderlecht in the Champions League, both 1-0, soothed those ills somewhat. However, goals from Collins John and Luis Boa Morte at Craven Cottage gave us our second loss of the season at the hands of Fulham. After being knocked out of the Carling Cup unceremoniously at Selhurst Park by Crystal Palace our season would take a turn for the better. The 2-0 home win over West Ham at the end of October kicked off a twelve-game unbeaten run in the Premier League.
We started November with a positive result in the Champions League, beating Anderlecht 3-0 at home thanks to goals from Luis Garcia, Fernando Morientes and Djibril Cisse. We followed this up with a 2-0 win at Villa Park over Aston Villa and another 3-0 win, this time at home against Portsmouth. Peter Crouch still had not scored a goal for The Reds at this point and was given a penalty to convert. However, he missed his golden chance and it was down to Bolo Zenden to tuck away the rebound. This was to be his last contribution for the season though as he picked up a knee injury in that game which ruled him out for the rest of the season. After practically sealing our progression in Europe with a goalless home draw against Betis, we saw out November with away wins over Manchester City (1-0, Riise) and Sunderland (2-0, Gerrard and Garcia) respectively.
A busy December began with the first ever league visit of Wigan Athletic to Anfield – which featured Peter Crouch's first TWO goals for the club in a 3-0 win. Middlesbrough were next up and were sent packing back to Teeside devoid of points thanks to two goals from Fernando Morientes. This would be out last league game for two weeks as we would then travel to Japan to play in the FIFA Club World Championship, an obligation bestowed upon us for winning the Champions League. A 3-0 win over Deportivo Saprissa of Costa Rica in the semi-final set up a final against Sao Paolo of Brazil, the reigning Copa Libertadores champions. Despite having two goals ruled offside and dominating the game, Liverpool were unable to overturn a 1-0 lead given to Sao Paolo by Mineiro and we would leave Japan empty handed. We resumed our league campaign with a 2-0 win over Newcastle United at Anfield on Boxing Day. Two days later we made the short trip across Stanley Park to play Everton. We took three points from our bitter neighbours, beating the 3-1 at Goodison Park. We saw out a momentous 2005 with Harry Kewell capping a fine comeback season by scoring the winner in a 1-0 win over West Brom on New Years' Eve.
The new year was brought in with a 2-2 draw at the Reebok Stadium against Bolton. A week later we played a now classic F.A Cup third round tie against Luton Town at Kenilworth Road. After the taking the lead through a sublime effort from Steven Gerrard, we would end the first half 3-1 down. However, a valiant second half comeback saw us pull the game back to 4-3, before Xabi Alonso famously scored from inside his own half to round off a remarkable 5-3 win. After that game we welcomed Spurs to Anfield and beat them 1-0 thanks to another Harry Kewell goal, a win that would be our last in the league for five games. That began with a demoralising 1-0 defeat at Old Trafford when Rio Ferdinand won the game for our mortal enemies with a last-minute header. January would end on a positive note though, as we managed to beat Portsmouth 2-1 in the fourth round of the F.A Cup.
January also saw some movement from Liverpool in the transfer window. Mark Gonzalez's move from Albacete had been confirmed in October, but the Chilean was encountering work permit issues which would delay his move until the summer. Jan Kromkamp and Josemi swapped places, with the Spaniard going back to his homeland while Kromkamp switched from Villareal. A 20-year-old Danish centre half by the name of Daniel Agger joined the club for £4.5 million from Brondby in his homeland, while there was also a return on the cards. Robbie Fowler had been floundering at Manchester City for a while and Liverpool were in need of a more bodies up front. On deadline day he signed for free. God was back in red and Liverpool fans were ecstatic.
It looked like a triumphant return for Fowler too. He scored what looked like a last-minute winner on his home debut against Birmingham City. He was a mile offside though and the goal was rightly ruled out, as Liverpool could only muster a 1-1 draw. Next up was a demoralising 2-0 defeat at Stamford Bridge against Chelsea, in which Pepe Reina was sent off for violent conduct against Arjen Robben. We were then defeated 2-0 at The Valley by Charlton Athletic thanks to goals from Darren Bent and Luke Young. This latest defeat would be our penultimate of the season. We reacted well by first beating Wigan away and then Arsenal at home, both 1-0. Manchester United then visited Anfield in the fifth round of the F.A Cup. A single goal from Peter Crouch was enough to send the Mancs out and send us into quarter finals. Hot on the heels of our cup progression came our round of 16 tie in the Champions League against Benfica, a tie we were sure to come through without issue. That wouldn't be the case, as a tricky away leg was not navigated properly and Luisao's header gave the Portuguese a lead going into the second leg. February was rounded off with a 1-0 win over Manchester City at Anfield.
We welcomed March with another game against Charlton, this time drawing 0-0 at Anfield. Benfica were our next visitors and we needed to win to at least force extra time. Long term Benitez target Simao scored in the first half to make it an uphill task and Fabrizio Miccoli made it 2-0 in stoppage time to end our European Cup defence far too early. We made our final trip to Highbury a couple of days later and came away disappointed from a 2-1 defeat, our last of the season. Fulham were next up at Anfield and Robbie Fowler was still without a goal on his return to the club. He put that right here though giving us the lead early on. Collins John equalised but Morientes, Crouch, a Michael Brown O.G and Stephen Warnock secured a 5-1 win. After beating Newcastle 3-1 at St. James' Park we saw out the month in style. First, we travelled to St. Andrew in the quarter final of the F.A Cup. We went through, easily beating the home side 7-0. The Everton came to Anfield in the second Merseyside derby of the season. Despite having Steven Gerrard sent off within eighteen minutes, a Phil Neville O.G and goals from Harry Kewell and Luis Garcia cancelled out Tim Cahill's header, to secure a second 3-1 win over Everton this season.
After beating West Brom, Blackburn and Bolton at the beginning of April, we made the thirty-mile journey down the M62 to take on Chelsea in the semi-final of the F.A Cup. John Arne Riise gave us a first half lead and Luis Garcia doubled that lead early in the second half. Didier Drogba set up a nervy finish but Mourinho's men were unable to capitalise and Liverpool went through to our first F.A Cup final in five years. We played out cup final opponents West Ham next at Upton Park. We came away with a 2-1 win but a red card for Luis Garcia ruled him out of the Millennium Stadium showpiece. We finished our league season with two 3-1 wins, first at Anfield over Aston Villa and then at Fratton Park on the final of the season over Portsmouth.
Liverpool's F.A Cup win seemed a formality over a much inferior West Ham team. Things didn't go exactly according to plan though. Lionel Scaloni's low cross caught out Jamie Carragher early on and the centre half put through his own net. Then, Pepe Reina spilled shot from Matthew Etherington straight into the path of Dean Ashton for the striker to convert and make it 2-0 to the Hammers. Liverpool wouldn't die though and Djibril Cisse converted Steven Gerrard's superb cross field pass with a sublime volley to send us only 2-1 down at half time. Then it became the Steven Gerrard final. He levelled the scores shortly after the break but Paul Koncheskey's fluke cross sailed over Reina and into the goal to make it 3-3. With the game dying out Gerrard popped up again to score a magnificent 35-yard drive to draw things level again. There was a massive scare in extra time when Reina had to tip Marlon Harewood's header onto the post in unbelievable fashion to ensure the game went to penalties. Reina would the hero again, saving two of West Ham's three penalties to win the F.A Cup for Liverpool.
It was always going to be hard for Liverpool to top what they had done the previous season. However, if you would have asked any Red in August if they would have taken the F.A Cup and third place in the Premier League with a record points haul for a third-place team, then I'm pretty sure most would have been extremely happy with that. All this along with some more memorable moments along the way – namely knocking Manchester United and Chelsea out of the F.A Cup – made a for a very good season. New players had settled in well and set themselves up for a good 2006/07, a season in which more success was likely to follow.