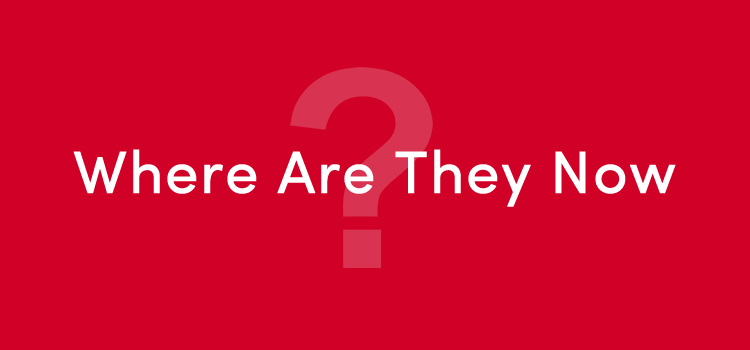 The phrase 'cult hero' is one that is regularly heard in football, one that usually describes an individual who may not have performed with lasting distinction on the pitch but whose personality or deeds endeared them to a particular group of supporters. For Liverpool fans, few players fit the cult hero moniker quite like Erik Meijer, the Dutch striker who stayed for just one season at the club but identified with the fan base in a fashion that many local players never would have.
He made his professional bow in the late 1980s with Dutch outfit Fortuna Sittard, also having brief stints with Royal Antwerp, FC Eindhoven and MVV Maastricht, before a landmark transfer to Eredivisie giants PSV Eindhoven in the 1993/94 season. Unfortunately for Meijer, he joined the Philips-backed club at a time when they had the likes of Luc Nilis and Wim Kieft as attacking options. They also had a young Brazilian by the name of Ronaldo who went on to do alright for himself. He didn't start a whole pile of games for PSV but his scoring record was not bad, averaging just under a goal every three matches. In 1995 he went to German club Uerdingen, joining them at a time when their financial muscle from the Bayer pharmaceuticals company ceased and they endured a miserable relegation from the Bundesliga.
Meijer impressed sufficiently, though, to be signed by Bayer Leverkusen in 1996 and he formed a fearsome striking partnership with Ulf Kirsten at the BayArena. The duo played together for three seasons and Meijer helped Leverkusen to a first Champions League qualification in 1999. It was during that summer that Liverpool manager Gerard Houllier signed him on a free transfer, a deal from left field but one that looked promising. Just as at PSV, though, the Dutch striker came to Anfield when the Reds had an abundance of striking options. He would only score twice in Liverpool colours, both goals coming in a League Cup rout of Hull City when the Tigers were operating in the fourth tier of English football.
Meijer found it impossible to break up the impressive partnership of Michael Owen and Robbie Fowler and his Anfield future looked bleak after Emile Heskey signed in March 2000. He would have a short stint on loan at Preston before joining Hamburg permanently in 2000/01. However, the charismatic 'Mad Erik' was very well liked by his ex-Liverpool team-mates and the club's supporters, with Jamie Carragher recalling him in hugely positive terms in later years, not a luxury afforded to all of the defender's former colleagues. When the Reds played in the 2001 UEFA Cup final in Dortmund and thousands of fans made their way to Germany, who was right in the middle of the pre-game festivities? Yep, that man Meijer.
The Dutchman was 34 by the time he signed for Alemannia Aachen in 2003, but he would by no means merely play out time with the German club. They were in the second tier when, in the 2003/04 season, he helped them to the German Cup final. Despite losing to Werder Bremen, their opponents' Bundesliga triumph meant that Alemannia qualified for the following year's UEFA Cup. Meijer then helped the club to promotion to the Bundesliga in 2005, playing one last season in the German top flight before ending his playing career.
Only a few months later, he was named as assistant coach of Alemannia when Michael Frontzeck was appointed manager. He was elevated to the role of Director of Sport at the club in 2009, by which stage he had already been made a patron of supporter-run club AFC Liverpool. He is no longer involved with Alemannia, who have fallen back substantially since their mid-2000s heyday, but is a regular presence on German TV as an analyst with Sky Deutschland.
Last week's version of this column featured Joe Cole, a player with more natural talent than Meijer but one who, by his own admission, never really identified with the Liverpool psyche during his time at Anfield. 'Mad Erik', by contrast, remains something of a Reds icon despite only playing for one season with Liverpool. It's certainly hard to envisage many other 'one-season wonders' joining the travelling Kopites for a brew in the hours leading up to a major European final. Erik Meijer, we salute you!