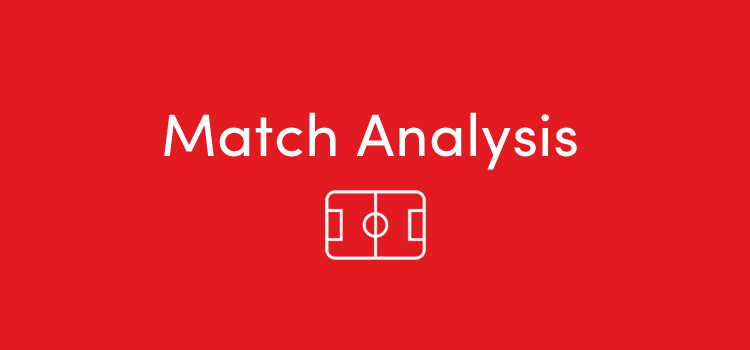 Erect the statue. Build the pyramid. Declare the birthday bank holiday. Mohammed Salah is writing football folklore with each passing week. Was this 5-0 win over Watford even a response to the United defeat? Or was it merely a Salah masterclass in which he showcased his worrying comparisons to Lionel Messi?
The truth probably lies somewhere in between. It was important for us to bounce back from that showing and to widen the gap to the other teams in the top 6 who weren't playing. Yet equally it was important for Salah to bounce back from that game which represented his quietest of an irrepressible season.
Klopp made four changes to the lineup that faced Watford, with Joe Gomez, Joel Matip, Georginio Wijnaldum and Jordan Henderson coming back into the fold. Dejan Lovren (injured), James Milner, Alex Oxlade-Chamberlain and Trent Alexander-Arnold all dropped out of the XI. There was optimism (as well as snow) in the air as Liverpool's undefeated home record suggested that Watford would have their work cut out.
Watford ripped out the guidebook on what to do when you have your work cut out by allowing Salah acres of space from the first minute. It only took 4 minutes for the mercurial Egyptian to take advantage, Watford's new back three ruthlessly exposed. There were early warning signs, with Salah and Mané finding a nice combination which culminated in Britos being on his backside as he scrambled to stop Salah. The same two combined for the goal; Mané released Salah down the right hand side with an excellent pass, Britos ended up on his backside again as Prodl frantically attempted to close Mo down. Yet as always Salah made it look easy, and prodded home on his right foot.
With a home record like ours and an away record like Watford's, the early goal sets the fixed dynamic of the game. That early pressure-reliever nullified Watford's ability to arrest the slide in this match. Without Mo Salah we don't break down the Watford defence as early, and that is what proved pivotal.
Jordan Henderson then slid an excellent ball toward the onrushing Salah, who is just beaten to it by the Watford keeper. The next key chance came when Mo Salah had space down the opposite flank and finds Firmino through the middle. Firmino cuts the ball inside and launches a shot which is well tipped over by Karnezis.
The 43rd minute yielded the second goal; another promising combination present here with Mané and Robertson linking up excellently. The Scotsman found Mané in the middle of the park, who waited for Robertson's run to reach the point where his pass would find him. His pass duly did, and Robertson hit a pinpoint cross into dangerous territory. One of Mo Salah's finest traits is anticipating where the chances will be, and there he was once again to stab home. The goal was perfectly timed just before the interval to give Liverpool a commanding lead.
Liverpool returned for the second half in a pressing mood. Their pressure in the final third resulted in sloppy Watford play ceding the ball to Firmino, who passed to Henderson. Jordan then found Salah on the right wing, who left Britos on his arse for the third time. Totally unmarked, he takes his time and gauges the perfect cross to Bobby Firmino who had approached the near post. The intelligence of his run cannot be underestimated, nor can the fact that he began the move by picking up the loose ball. His flick finish was sumptuous, and he wore a grin suggesting he knew what a class finish it was. 23 goals for Bobby this season – the best of his career. The beauty is that he offers so much more. 3 up and cruising.
Roberto Pereyra had the best of Watford's moments in the game, both in terms of attempted dribbles and in hitting a free kick just off the bar.
Yet Liverpool wouldn't be denied the rout they craved. Mo wouldn't be denied that first hat-trick. His next goal has been the subject of memes and gifs that suggest it defied physics. What it certainly did do is embarrass the Watford players who attempt to stop him. Mané made a positive run into the box and found an inexplicably unmarked Salah on the edge. Salah then slalomed past Prodl, Doucouré, Hughes and Mariappa to find the shot. It was weak but the keeper was clearly unsighted as he pondered just how on earth Salah did that. It was reminiscent of his goal against Spurs inasmuch as it left everyone agog. As a fan I was high on Mo Salah.
15 minutes (including injury time) remained and Salah remained hungry. Ings, who had just been introduced, was also hungry for that first goal since his injury troubles. Mané scooped a lovely ball over the top, which led to Danny unleashing a half volley at the Watford stopper who stood up strong.
Ings would have another chance that would result in a goal – just not for him. Milner stampeded through the middle and found Salah, who switched the play cleverly to Ings. This time the Englishman cut in on his right side and had his shot smothered by Karnezis. Yet who was waiting for the rebound? KING MO SALAH.
He actually covered his eyes in that celebration almost embarrassed to have scored four. Every goal involved Salah, and this victory was his to savour. With the injury troubles of Aguero and Kane, he must surely be favourite for the golden boot. With the (very slight) dip in form of DeBruyne, he must surely be favourite for the Player of the Year. Regardless, he's our player of the year (and beyond) and we should just enjoy watching him break records and opposition hearts. He's a sublime talent, and he's ours. If a response was needed to an anonymous showing last weekend, Mo more than provided it. We're back up into third now, and I never want to see us dip lower again. Up the Egyptian Reds!