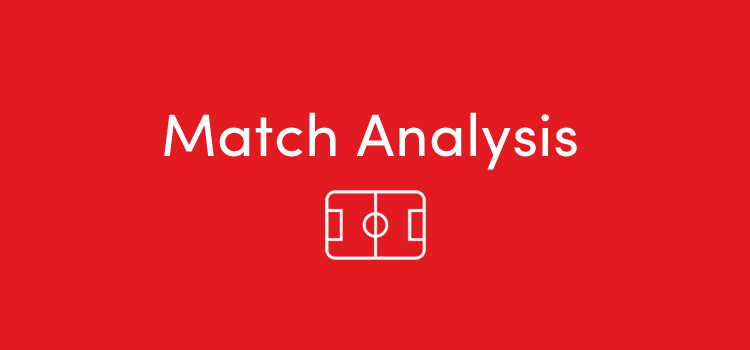 It was all going so well. Liverpool could hardly have come into this game in a more confident mood, with recent domestic form and Champions League progression cause for happiness. This game was billed as our biggest of the season, and equally as one we could win. This game was billed as an opportunity to break the supposed José Mourinho hoodoo, and to win at Old Trafford for the first time since 2014. This game was billed as the opportunity to show that we are the best of the rest, and that United's turgid football will not triumph over that of rock & roll.
As it happens, we lost. We lost in the kind of way you would expect us to lose to United, dominating possession and shots. I am loathe to agree with Mourinho, but he surmised it accurately when he stated that United controlled the game without the ball, allowing Liverpool to control with. Is that to say that playing this way will always yield results? No, absolutely not but Manchester United have a canny knack of ensuring it does more often than not.
There is the argument that yesterday's result was 'bad' for football, but let's not paint a false reality – we were not at our swashbuckling best. We played with more attacking vigour than United, but that much is a given against a Mourinho-managed team. They stifled us effectively and were assisted by two incidents of defensive ineptitude. Two shots on target, two goals. That's all it takes.
In terms of our personnel the only surprise came in the midfield, with a midfield three of Oxlade-Chamberlain, Milner and Can preferred. Leaving the captain out of a game of this magnitude may ask its own questions in terms of how Klopp views Henderson, but I do believe he would've added something yesterday to this particular game.
That said, he could not have accounted for the return of the old Dejan Lovren. What is worrying is that United undoubtedly planned to target him, knowing he'd wilt. What is more worrying is that he did revert to type and was perennially rattled. That's how the first goal came about, with a quintessential route one move resulting in United taking a 14 minute lead.
A De Gea goal kick was nodded on by Lukaku, who Lovren was stood behind in a position not conducive to winning the ball. That nod on led into the path of Rashford, who had come inside Alexander-Arnold and was steaming toward the goal. Alexander-Arnold did manage to catch up with Rashford who then cut inside him and unleashed expertly into the corner. Begrudging praise for the goal, but they may as well have credited the assist to 'Liverpool defensive ineptitude'. Alexander-Arnold (for his part) should do better to a) anticipate the flick on and b) anticipate that Rashford was going to cut back inside.
The pairing of Alexander-Arnold and Lovren together has been questioned following this, entirely fairly so. Pairing the youth of Alexander-Arnold alongside the occasionally volatile Lovren runs a defensive risk. Would the outcome have been different with Joe Gomez? I would argue possibly, but he too is young and may have been exposed.
Liverpool began to display some incisive play, with a ball from Oxlade-Chamberlain splitting the defence. United conceded one of their 13 corners for the day as Valencia cleared his lines. The resulting corner saw Van Dijk miss an excellent headed which ricocheted off his shoulder and went wide. Far be it for me to criticise the Dutchman, but posing a threat in attacking areas is only an asset when accompanied by goals. Since his winner in the FA Cup Van Dijk is yet to score. That said, in this particular chance Van Dijk would have had to stoop very low to make the requisite contact.
Then game the second goal. The opening sequence to the move was identical, with a long punt by De Gea met by the head of Lukaku. This time and headed it down and threaded a pass through to Mata, whose path was blocked by Van Dijk. The ball spilt to Rashford, who was in a similar position to that of his first goal. This time Rashford hit a first time shot which evaded Karius in goal. All the blame should not be attributed to Lovren here; once Lukaku gets the ball down he outmuscles Can too easily to find Mata. Once again Alexander-Arnold does not anticipate the ball coming to Rashford quickly enough. A trio of mistakes led to that goal.
A 2-0 deficit to most teams feels surmountable for this Liverpool side, but Manchester United are an entirely different proposition because of their dedication to dull football.
It could've been three had the audacious bicycle kick from Mata gone in. Sanchez was given ample time to pick out an inexplicably free Mata in the penalty area, whose attempt narrowly went wide. Our defensive issues were epitomised by Lovren and Can standing next to one another in the aftermath, wondering why Mata was left all alone. Luckily the chance stayed out and we remained in the game.
Liverpool naturally began the second half with more purpose, most likely due to the inevitable criticism received at half time. A lofted ball from Firmino resulted in Salah being grappled by Young in the box, with the Egyptian (honestly) staying on his feet. Cries for a penalty were more hopeful than expectant, although we have seen such penalties given against us this season (see Everton).
All I'll say about the handball is that it wasn't a penalty.
Then Liverpool score a goal of their own (albeit not from one of their own players). Good work from Sadio down the wing results in a cross which Bailly manages to turn into his own goal under no real pressure. The wing work was good, but the cross wasn't causing particular problems so the concession of such a goal was pretty unnecessary. We didn't care though; we had a plausible route towards an unexpected point.
This goal came in the 66th minute, leaving plenty of time for an equaliser. Yet we didn't pepper the United goal was shots, having only 2 on target (from 14 in total). There was a blatant penalty, however, for a foul by Fellaini on Mané. It was described by many as being a foul 'anywhere else on the pitch', yet no penalty was given. When you aren't at your best, you need the officiating decisions to go your way. This one didn't and the game edged toward its conclusion.
Yet there was one more chance. This chance was in a presentable area, presented to the man you'd want on the end of it. Yet there was to be no heroics from the otherwise quiet Mo Salah, who shanked his shot uncharacteristically. And that was it; 2-1.
The gap of 5 points feels too great at this stage of the season, yet a lot can happen. We didn't deserve to win the game and we didn't. As always, the mark of a beaten lion is in its response. Up the beaten Reds!