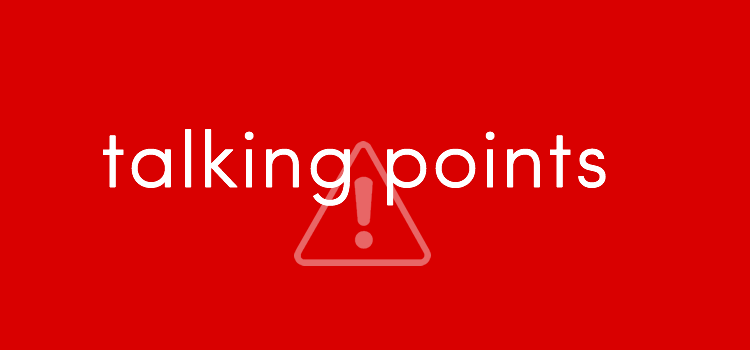 Old Trafford, Manchester – The biggest game in English football. This weekend saw the nation's two most successful sides go head to head, as Liverpool traveled to face Manchester United.
Much of the game's build-up described the encounter as Klopp's beautiful attacking football vs Mourinho's dour defensive approach. However, that is not at all what we saw.
The Liverpool that's been on display all season long, is not the one that played at Old Trafford on Saturday. Sluggish passes and poor movement encompassed pretty much the entire performance, as the Merseysiders just never showed up.
Two first half goals from Marcus Rashford were enough to decide the contest, as Klopp's men were never able to recover. A 2nd half own goal from Eric Bailly gave Liverpool a glimmer of hope but they were unable to push on and Mourinho's men held on for an impressive victory.
The game that was promoted as "The Battle for 2nd" has now left Liverpool in 4th. Here are the three key talking points after Liverpool's 2-1 defeat at the hands of Manchester United.
1 – Tale of Two Youngsters
The match up that ultimately decided the game was the one between Marcus Rashford and Trent Alexander-Arnold. The former was reintroduced to the United line up after an impressive cameo at Crystal Palace that helped spark his team's comeback. His pace, directness, and eye for goal are the key attributes that make him such a threat, and he showed it all on Saturday.
Unfortunately for Trent, he was not ready for the game that Rashford was about to have. It wasn't as if he was getting put on toast all game long, but in key moments his lack of experience was made evident.
None more so than the biggest moments of them all: the goals, and particularly the first one.
Stemming from a David De Gea goal kick, there was a challenge in the air between Romelu Lukaku and Dejan Lovren. In the midst of their contest, Rashford began making an inward run into the space left vacated by the Croat.
Trent, with his eyes on the forward, allowed him to move into that space and subsequently in on goal. The defender showed good pace to recover and make up the ground between the two, but his over-eagerness came back to hurt him.
Rashford gracefully took one touch to cut inside, and his defender was left nowhere to be seen. His next touch sent the ball flying into the far corner and just like that Liverpool found themselves a goal down.
This all happened in the space of a few seconds and highlighted the gap between the two players. Granted, Rashford does have about 18 months of first-team football experience over Trent, but Saturday still showcased how much the youngster has to learn.
He is blessed with all the attributes to have a fantastic career as a Liverpool player and potential captain. Rather than be a moment that hurts his confidence, this should be one that gains him valuable experience. He will unfortunately have more days like this one, and each has an important lesson to teach.
2 – Team was 
Unrecognisable
Probably the most disappointing part of Saturday's performance. Every single member of Liverpool's front 5 had a sub-par day, some were completely invisible.
The midfield of Can, Milner, and Ox proved to be the wrong one for this game, with only the German walking away with any credit.
None of those 3 have a natural tendency to pass the ball well. It's an odd way to describe midfielders, but if someone like Henderson would have started the game then the team will likely have been better off.
Simple passes were being hit astray, as a combination of pressure from both United's midfield and the context of the match seemed to be getting the better of them.
This sloppiness on the ball was reciprocated by the front 3. Nothing seemed to be working. Each of Liverpool's forwards found themselves rushing passes when a few extra touches would have been appropriate, and taking a few touches too many when a pass would have been appropriate.
And when they did decide to pass at the right time, the balls were either so sloppy that it killed all momentum in the attack or so inaccurate that it went straight to a United defender.
Sadio Mané was unable to find a rhythm, Firmino was unable to impact the match, and Salah was completely marked out of the game by Ashley Young. Make note of this day, because you won't see Liverpool lack this much fluidity for a long time.
3 – Ensuring Top Four Now a Priority
This should probably go without saying. However, rhetoric in the past couple of weeks will have fooled many into thinking that a place in the top four was guaranteed.
After Saturday's loss and Tottenham and Chelsea's subsequent victories, The Reds now find themselves in 4th place, just 4 points above Chelsea. The gap is still a favourable one, but the margin for error is small.
As each week goes by, the importance of the clash between the two sides at Stamford Bridge on the 5th of May continues to grow. This isn't a time to panic though, nervously looking over their shoulder is the last thing that Liverpool needs to be doing right now.
There's still almost one quarter of the season left to be played, in addition to a quarter-final berth in the Champions League. Klopp and his team simply can't afford to play nervous football right now, and there's little doubt that they won't.
However, it is probably beneficial for the team and supporters to realise that their job in the Premier League isn't over.
The quality that's been evident for most of the campaign needs to immediately come back to the fore as Watford visit Anfield next. With no other rival featuring in this upcoming game week, a brilliant opportunity has already presented itself for The Reds to restore their position that they just lost.
Having the points on the table is always better than having games in hand. So a win on Saturday would immediately put pressure on the 3 teams around them. Advantage Liverpool.