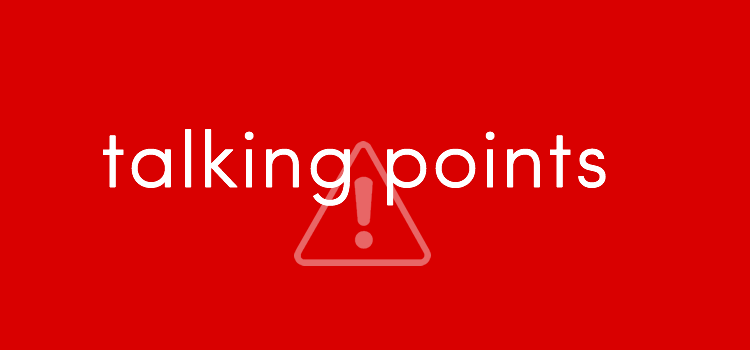 Anfield, Liverpool – The wins just keep on coming. The past few months have seen Jurgen Klopp's men go on one of the best runs in the club's recent history.
Trying to dampen their spirits this past weekend was Newcastle United. Rafa Benitez returned to Anfield yet again, and set his side up in typical Rafa fashion. His team was organised and gave Jurgen Klopp's men plenty of strife in the first half.
The German was winless in three meetings against The Magpies, but there was a confidence that this match would end in a Liverpool victory.
It took 40 minutes for the deadlock to finally be broken. Oxlade-Chamberlain burst forward and found Mohamed Salah, before the Egyptian tucked the ball in between Dubravka's legs and into the back of the net.
The lead was doubled 15 minutes into the new half, when a lovely passing sequence saw Mané receiving the ball inside the opposition box. The winger needed one touch to set the ball up and another to finish clinically into the corner.
There was very little to stress about, and on a pleasantly professional afternoon The Reds were able to move up to 2nd place. Here are the five key talking points after Liverpool's 2-0 win over Newcastle United.
1 – Loris Karius Shines Again
The rise of the German shot-stopper since his re-introduction to the team has been remarkable.
In almost a last-ditch attempt to see if he had the tools available to fix the club's goalkeeper conundrum. Jurgen Klopp decided it best to give Loris Karius an extended run in the first team, before making a decision on potential signings for the summer. And the former Mainz talent has certainly been seizing his opportunity.
He's been showing dramatic improvement over the last month-and-a-half, putting in yet another solid performance on Saturday afternoon. With Liverpool enjoying the large chunk of possession, he wasn't called into much action.
However, two specific moments stood out from his performance. The first came on the stroke of halftime when Mohamed Diame's curling effort from just outside the box was heading for the top corner.
Karius (at full stretch) managed to get a strong right hand to the ball and push it wide of his goal. The German was able to get some quality snapshots of that particular save, but the shot of the second moment might actually outlive it.
Rushing to the edge of his box to confidently collect a Newcastle free-kick; he was able to do that efficiently enough but wound up with Lascelles against his face and Lovren against his gentlemen area. Probably not the prettiest picture, but perhaps one that becomes synonymous with the real beginning of Loris Karius' Liverpool career.
2 – Game Management Skills Developing
One of the more complicated issues behind Liverpool's apparent inability to defend has been their severe inability to see games off comfortably.
Even this season, games against Everton, Arsenal, Watford, Chelsea, and the reverse fixture with Newcastle are all examples of The Reds dropping points from winning positions.
And even without missing out on the victory, there's countless examples of this Liverpool team making certain games more complicated than necessary due to their ability to see the game out.
However, these bad habits seem to be slowly seeping out of their DNA. Huddersfield, Porto, and Newcastle never had a sniff. And even though West Ham managed to score at Anfield last weekend, the result was never in doubt.
It's difficult to pinpoint whether this newfound solidity is due to the acquisition of Virgil Van Dijk, or whether it's a combination of various factors. The reintroduction of Karius, brilliant form of Robertson, and consistent performances of Emre Can have all complimented the presence of the Dutchman at the back.
The issue of game management has plagued Liverpool for many a year. And fans can dream about how good this team can be if they manage to completely master that art in years to come.
3 – Top 4 Looks Safe While Race for 2nd Heats Up
Sunday's Premier League fixtures saw the two teams outside the top 4 with Champions League hopes both lose. Arsenal's defeat to Brighton ended any hope they had of finishing in those places. And Chelsea's defeat to Manchester City left them 7 points behind Liverpool.
It would take a spectacular effort from The Merseysiders to lose their spot in the Champions League places at this stage. However, Jurgen Klopp's men currently find themselves sitting in 2nd place in the league. And there's no reason why they can't aim to finish there.
Their closest competitors for that spot are Manchester United, and the two historic rivals face off this Saturday. Regardless of United's result against Crystal Palace on Monday, a Liverpool win puts them comfortably in 2nd place.
While it is somewhat depressing that these two historic sides are battling to be the runners-up. There's no denying the fact that both clubs haven't been at their best in recent years.
And beyond just finishing in the top 4, being the 'best of the rest' is a very practical sign of progress. And if that's not incentive enough, the very thought of being able to get one over their greatest rival should see them arrive at Old Trafford with all guns blazing.