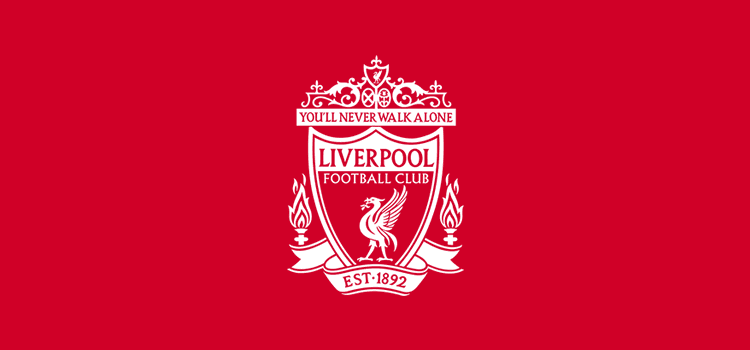 Situated on the broadcasting gantry within Anfield's main stand, Oliver Miller offers his view on Liverpool's Premier League match against Tottenham.
A finish of twists and turns leads to Harry Kane saving Tottenham in dramatic fashion at Anfield
A remarkable final 10 minutes that no one could have believed. This was one of the most extraordinary final few minutes of any Premier League game. Unfortunately – as is often the case nowadays – the officials were at the centre of it. Two penalties were awarded to Tottenham Hotspur, one was missed but the other was scored meaning that the visitors left with a point, Liverpool were denied a precious victory, and Harry Kane got his 100th Premier League goal.
For both penalties, Jon Moss had long discussions with his assistant Edward Smart. Although the first was contentious because it was not immediately clear that Dejan Lovren had got a touch to play Kane onside, the second decision – despite the anger of the Anfield crowd who thought the officials were far from smart – was less so as Virgil van Dijk appeared to catch substitute Erik Lamela. If the drama of the closing stages showed anything it was that already referees are becoming less confident in trusting their gut instinct and are in increasing need of reassurance.
If the referee's name was on the tip of everyone's tongue at the final whistle Mohamed Salah's wasn't far behind. Another match, another record for the Egyptian – this time he became the quickest Liverpool player ever to reach 20 Premier League goals with his double that appeared to be sending Liverpool on their way. His second goal, also in injury time, was a brilliant solo effort that exhibited poise, technique, and vision all in equal measure – he danced around three Spurs defenders and scooped the ball into the net from a tight angle. If that was a goal worthy of winning any match then so was the equaliser by Victor Wanyama. The substitute had barely had a touch of the ball before it fell to him on the half-volley and he smashed it, with technique and precision, to get Tottenham back into the game and set-up the pell-mell ending.
The fact that Liverpool conceded twice in the final 10 minutes might resuscitate the debate surrounding Liverpool's defensive surrendering. But if the truth were told, Liverpool's back-line and goalkeeper had a good game – in total contrast to the contest at Wembley earlier in the season. Dejan Lovren started instead of Joel Matip, and the Croatian put in a solid performance, as did Virgil van Dijk who led the defence by example. Both full-backs defended well and got forward to supply testing crosses. But in the second-half Liverpool kept conceding possession and it looked as if it was only a matter of time before Tottenham got their lucky break.
Tottenham had profited from a catalogue of errors by Manchester United in midweek but at Anfield, they were guilty of defensive mishaps. Davinson Sanchez was the poorest of the lot and Mauricio Pochetino eventually substituted the Colombian with 20 minutes to play. The Tottenham defence – in the first-half especially – lacked conviction in the testing circumstances of a top-four duel. It took only three minutes for Liverpool to take the lead – an absolute age compared to the 11 seconds it took Tottenham on Wednesday evening – when the ball broke to Eric Dier, who facing his own goal, scuffed the back-pass into the path of Salah. Sanchez tried to get back but the Liverpool attacker was too nifty and smart with his touch and finish. The clock read just two minutes and 15 seconds.
A quick start that the Anfield crowd have become accustomed to. Spurs were harried and hustled out of their stride – the midfield was over-run despite the best efforts of Moussa Dembele. Kane, Dele Alli, and Son Heung-Min were starved of any meaningful service – Tottenham had enough of the ball, but just couldn't do anything productive with it. Trent Alexander-Arnold kept going forward and carved out two crosses – the first was guided towards goal by James Milner whose cross-shot clipped off Sanchez and spun just past the post, the second was met by Roberto Firmino who tried to guide his header inside the far post but it drifted just wide. The only time that Loris Karius was stretched in the first-half was when he dived to his right to hold onto a half-volley from outside the penalty area by Dembele – Spurs' star performer – after he chested it down. Despite Karius's lack of involvement with his hands, his feet were kept busy – more often than normal, Liverpool played the ball back to the goalkeeper who, also more often than normal, elected to kick the ball long in behind the Spurs midfield.
After the break, Spurs should have drawn level when an intelligent flick by Alli released Son only for his angled shot to be smartly blocked by Karius with his right-hand. The rebound was not cleared and it fell to Alli who fired wide from just outside the area. Tottenham pushed more aggressively as the game matured – Liverpool sat deeper, their energy that had graced the opening period was now nowhere to be seen. Alli was suddenly far more influential and far more further forward but was booked for diving as he burst into the area and fell over, feigning contact with Lovren. Referee Moss' decision for once got a positive reaction from the Kop.
Jurgen Klopp, fearing that the Tottenham pressure was becoming too much for his defence, shuffled his pack with Joel Matip coming on to make it a back five. However, it was to no avail. After Christian Eriksen's dangerous cross was punched out, as Kane ran in, the ball fell to Wanyama with Emre Can failing to control it. A 25-yard wonder-goal followed, so did the ever-so-excitable Robbie Savage becoming ever so excited about the final minutes that were to follow. Kane missed a penalty to give Spurs the lead and a matter of moments later Salah exquisitely but the hosts ahead and – to the belief of everyone in Anfield – the game beyond Tottenham. But there was to be further drama, another penalty for which Kane stepped up again this time making it count – a true reflection of the courage and resilience of England's number one striker.
The home supporters left feeling frustrated but on the balance of play, it was a fair result. As the stadium emptied, BBC Radio 5live's Alan Green made it known to me that he has been at Anfield for Liverpool's last four matches – all of which have been exciting and dramatic in nature – he hopes that he is sent to Anfield again and again if this is the entertainment that seems to always be on show. A comment uttered by a couple of Spurs fans caught my attention as I made for the exit, "a fantastic stadium, a great atmosphere, and a wonderful match" – what more could you wish for on a Sunday afternoon.