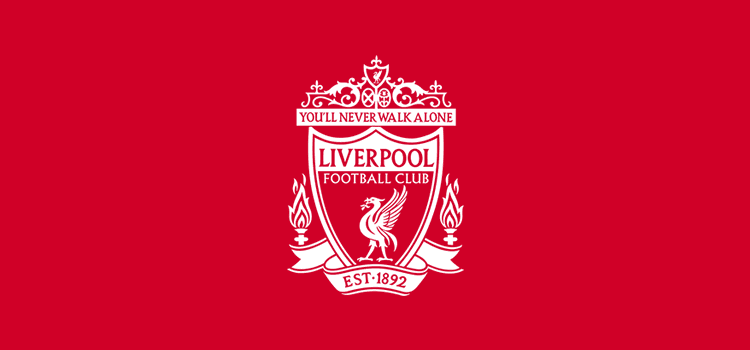 New Years Day 1977 will be a date forever etched within my memory. Yes, my first match at that mythical place called Anfield. I was only 8 but I had been surrounded by relatives who had talked about Bill Shankly this and Inter Milan that. It was a place I had only seen on a television back in the warmth of our family house.
Those misty European games shown on BBC's Sportsnight on a Wednesday, with the floodlights along the top of the Kemlyn Road stand or a few brief minutes on Match of the Day had elevated this ground, this cathedral if you like, this place of worship, to an almost heavenly level in my young head. There was no saturated coverage as per today, the only live game being the FA Cup Final on the final day of the season.
We won that day at my first match 2-0 (v Sunderland) with goals from Ray Kennedy and Phil Thompson, when almost 45,000 fans packed into Anfield. I had never been at an event before were so many people had gathered, that wanted the same thing, a Liverpool win. It was the start of a love affair that like any marriage would have its highs and lows.
Queue at the ground
It was the days before all ticket, with a need to get to the ground early or you just wouldn't get in. Funny enough, it was my dad who used to take me the match in those early days, god bless his soul. He was an outsider, very much the 'out of towner' in our family. Born and bred a stone's throw from West Ham's Boleyn Ground, he met my mum whilst on shore leave in Liverpool and like they the say 'the rest is history'. He never even liked football much but he must have seen the red tint in my eyes even at that age.
He'd worked his hard shift in the Fords Halewood factory all week and then took me the match Saturday morning (it was morning when we left, to be sure of getting in), carrying a crate for me to stand on behind the goals in the Anny Road End or I wouldn't be able to see anything. To go the toilet meant ducking under everyone's legs and coming up at the top for air and trying to remember where you were stood on your return.
On the Kop
The second game was a few weeks later, at home v Carlisle in the FA Cup and I ventured into the Kop for my first taste of the tribalism and passion of that most famous terracing of all. It was a bit of an accident ending up right at the very back, mainly due to the queues outside pushing us all the way past the Kemlyn Road and with rumours of it nearly being a sell out, we entered at the nearest turnstile we could.
The Kop was a mass of people, a frightening but nevertheless a fascinating place for an eight-year-old holding his dad's hand and cheering on the first Kevin Keegan goal he was to see.
It was virtually the same side that would go on and triumph in Rome at the end of that season (besides Tommy Smith and Ian Callaghan missing) and turn the tears of despair, after losing to Man Utd in the FA Cup Final the Saturday before, of this eight-year-old into tears of joy. Running around the estate with a few of my friends, holding aloft a homemade European Cup, for about half an hour after the match.
Pre-match routine
The match day was all about going in a smoke-filled pub for a pre-match chat. Sometimes I had to stay outside with a lemonade and packet of crisps, other times I could sneak in the corner. It was an extension of the working week, a working environment if you like, a bit of overtime, a place to let your hair down for a few hours every other Saturday.
I'm not sure if the unwritten rule was no women but my fading memory recalls all the women stayed back at my Nan's on Queens Drive, awaiting the return of the troops from the battleground of Anfield. Fingers crossed we won or else the men would return with a cob on (my Nan's words which roughly translated as the gentlemen would be very moody all night). It meant so much to the match goers if we won or lost, it would make or break not only the rest of your weekend but all the following week until the next match came along.
As I got older I was allowed to go the match on my own, with my mates. Too young to get in the boozer yet, so most of the pre-match routine was queuing to actually make sure you got in. There was a separate turnstile for kids that we could pay on the gate to enter but as you got older you dreaded the tap on the shoulder from a local bizzy (policeman) asking you to join the adults queue, which was usually 5 times longer and of course more expensive.
That's my spec
You used to keep the portion of the ticket stub they ripped off at the gates and save them for future ticket allocations, like the derby match v Everton or a big cup tie. There was always the odd local 'scally' asking to buy your ticket stub off you the moment you walked through the gates. You then waited for an announcement in the Liverpool Echo and you quickly checked your stubs serial number to see if it ended in the right number to qualify you.
We always had roughly the same spec in the middle of the Kop, where we would stand every week. The trick was to get a spec just in front of a barrier, so that when the mass movement occurred, you didn't get squashed up against the said barrier and bring back most of your pre-match chips.
It held over 20,000 people at its capacity peak and the noise generated was deafening, and the sway was actually scary at times. Even though it held so many people, you still spotted the same faces near your 'spec'. There were times when you couldn't even see the action as you were pushed to one side, then pushed back again, then down the Kop steps. Anything anyone tells you about those late 70's/early 80's is probably true and is not exaggerated, and it must have been similar in a lot of grounds round the country
I'll tell you this though, everyone seemed to look after everyone else – we were a team on and off the pitch. You fell and somebody was there to pick you up. Same on the pitch, nobody kicked a player in red, we wouldn't allow it. It felt like we were being kicked as well.
Songs were about winning this, drinking that, fighting them. It was a working class, shop floor, dockers type mentality. A place you grew up pretty quickly.
It wasn't always as full as this. Post Heysel (and the height of Thatcher's depression) and the English game saw a worrying down turn in attendances that affected not only Anfield but the rest of the teams throughout the land.
Those days
In those pre-internet, pre-Sky days, you didn't know the board of directors (the owners). It didn't matter who was running the club, the team was playing so well and winning things. You knew one or two refs and those you knew were usually the bad ones. Anfield was indeed the fortress that Shanks built and Paisley had continued with great affect. It was a place to be feared both on and off the pitch. The opponents came with as much trepidation as the opposing fans.
As we moved out of the post Heysel days, a need for cash to keep up with our rivals both here and in Europe started to change the atmosphere around the match going experience, especially with the European ban in place It didn't happen overnight but has been a slow evolution over a number of years. We should have seen it coming the day they opened a McDonalds at the back of the Kop.
Changing places
The Sky revolution (and cheaper travel) totally changed the match going experience (and not all bad). It brought football into the house of most people, whereas previously it had been a lifestyle for those who had chosen it many years before and had passed it down from generation to generation. Families not previously interested in football started showing an interest. The match going experience was no longer just with the working-class man and his bunch of like minded mates.
The women no longer waited at home, hoping their men would return without a 'cob on'. They joined in as well, football became safe (not the safe of post Hillsborough) and the excitement, you know that edge, that something of the game we loved was lost forever. It became how can I say it, much too nice.
It's a balancing act football (not just Liverpool) have got wrong in many ways at the moment. Yes, we need an environment of total safety and never to repeat tragedies like Hillsborough but we also need 'that edge', that something, which is difficult to describe. It needs to hurt people a bit more, we need to hate losing, like the working men gathered in the smoky post-match pub, dreading going back into work on the Monday morning. The tribalism of the era's gone by has largely disappeared.
Some people come out the ground moaning about how hot the pies were (I've actually heard this after a narrow defeat by Man United) or someone stood up in my way or what time the plane home is but hardly concerned about the thing that matters most, the result.
My wife always says to me before I go the match 'enjoy' and I always reply the same 'never mind enjoy, I want to win' and I want to win every game badly, just like my son does, just like my Uncle's did, just like my Granddad did and his Dad before him.
Like I said 'We were a team on and off the pitch'….
Maybe I'm looking back through red tinted specs. However, I'll wager a lot of money that those who lived through it would not agree. Those were indeed the days my friends.