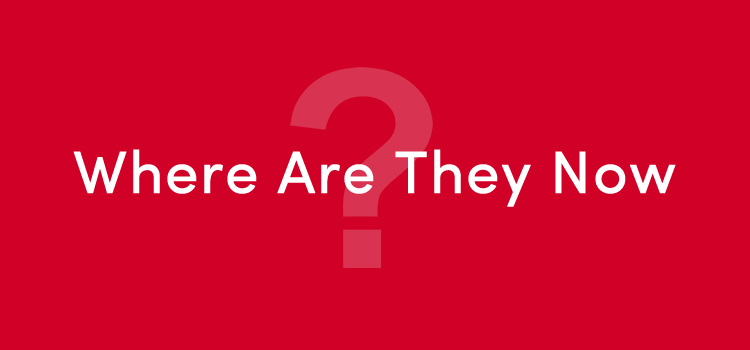 One of the frequent accusations thrown at the current Liverpool defence is that they lack courage and leadership, often being outmuscled all too wilfully by hungrier opponents. Bravery certainly wasn't an attribute that was lacking in former Reds defender Markus Babbel, a player who had to overcome concerns that far outweighed the set piece deficiencies of Dejan Lovren or Joel Matip.
Born in Munich, it came as little surprise that Babbel began his footballing career with Bayern, joining Bavaria's flagship club as a nine-year-old and working his way through the ranks to ultimately graduate to the first team, making his debut in 1991 while still a teenager. Babbel found it difficult to break into Bayern's experienced defence and transferred to Hamburg for the 1992/93 season in search of regular game time. It was with the northern club that he established himself as a player of great promise and, two seasons after they let him go, Bayern took him back to the Olympiastadion as a far more mature footballer.
Over the next six seasons, Babbel would go on to become a mainstay of Bayern's defence, playing alongside the likes of Samuel Kuffour and Thomas Linke, with the eccentric yet brilliant Oliver Kahn behind him in goal. He was strongly linked with a move to Manchester United after impressing at Euro '96 and a deal was even in place for the transfer, but it never materialised. Ironically, Babbel would later play in the Bayern team that lost a Champions League final to United in heartbreaking circumstances.
By 2000, he had reached the peak years of his career and Gerard Houllier took him to Liverpool, where he quickly impressed the Anfield faithful. Long before the concept of full-backs constantly surging upfield became a staple of football hipsterism, Babbel was raiding down the right flank to great effects for the Reds, setting up a number of key goals during the treble-winning 2000/01 season. Having won the UEFA Cup in 1996 with Bayern, he repeated the feat for Liverpool five years later, scoring in that unforgettable 5-4 victory over Alaves in Dortmund.
2001 would take a very sombre turn for the immensely popular Babbel, though. Later that year, he was diagnosed with Guillain-Barre syndrome and was forced out of the game for several months. His team-mates later spoke of their distress at seeing the suddenly sallow-skinned German being consigned to a wheelchair, with some of his friends and family genuinely fearing that the disease would prove fatal. However, the courageous defender battled on through the pain, slowly but surely overcoming the disease to return to the pitch at the start of the 2002/03 season.
Understandably, he found it difficult to play with the same standard or regularity as what he had done prior to the Guillain-Barre diagnosis and he moved to Blackburn on loan for the 2003/04 campaign, making a lasting impression on Rovers supporters. At the end of that season, Babbel returned to Germany, joining Stuttgart on a free transfer, and seeing out the last three years of his playing career with the south German club. A career dogged by frightening lows ended on a glorious high, with Babbel winning the Bundesliga title with Stuttgart in his final season as a player.
He went straight from the pitch to the backroom team, becoming Stuttgart's assistant manager in summer 2007. Three months into the 2008/09 season, Babbel was promoted to the first-team managerial role at the club, taking them from 11th to third and qualifying them for the Champions League. They reached the knockout stages of that competition in 2010, but a miserable first half of the season saw Babbel given his marching orders. A few months later, he dropped down a division to take charge of sleeping giants Hertha Berlin, getting them promoted in 2011 before being given the sack midway through the 2011/12 campaign with the capital club in mid-table.
Babbel moved on to Hoffenheim, who were only three positions higher than Hertha at the time of his appointment, and having kept the club in mid-table in his first few months, he was again the victim of a pre-Christmas P45 in late 2012 as Hoffenheim laboured in the relegation play-off position. He took the best part of two years out of the game before returning to the dugout in autumn 2014 with Swiss club Luzern, who had been in real trouble when he took over but qualified for Europe less than two years later. After three top-five finishes (admittedly in a 10-team league), Luzern's struggles this season saw Babbel being relieved of his duties at the beginning of January, with the club currently just outside the relegation zone in the top flight.
The German's managerial career might not be proving quite as stellar as his playing days, but the threat of the sack is not something that would overly frighten him given all that he has been through health-wise. It is a testament to Babbel's character and bravery that he returned to playing top flight football in England and Germany so soon after contracting Guillain-Barre disease – a feat that, along with his notable abilities as a player, has ensured an enduring popularity amongst Liverpool supporters.