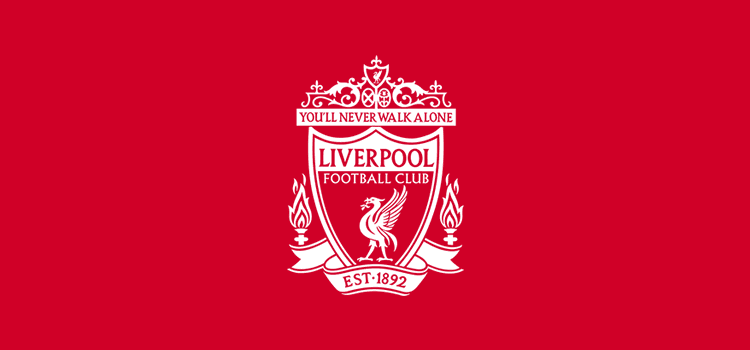 It started as a joke a few weeks ago before the 2006 FA Cup Final. 'What about camping in Cardiff?' we said and the idea soon gained momentum, especially with the lack of hotel beds in the city centre. We found a campsite just outside Cardiff, so that was booked promptly.
A week before the game on a Friday night my brother rings me in the pub all excited, proclaiming 'Nick, I've just had a trial run, 18 mins to put the tent up'
'You'd better get it under 15 bruv' as I peed on his bonfire.
Tuesday before the game was banner making night. A white sheet from the Mrs, printed (and cut out) stencils and various spray paint. 30 mins later the banner is born and hung out to dry on the line to dry.
Thursday/Friday we loaded up the car. You'd think we were going away for a month the stuff we had. Beer, bedding, BBQ stuff, and more beer.
Cardiff here we come
Saturday morning comes and the alarm wakes me at 6.15am but I was already awake through the rumbling of my inners due to a chicken kebab and several pints of bitter the evening before.
I awake my son, who looks at me through one eye with the excitement of a man on death row.
I whip his duvet and pillow off him and off we go downstairs to have a quick bite to eat, even though my body is saying nil by mouth at this unearthly hour. Off we go to pick up my brother for the long journey south
7.30am comes and my brother cracks open his 1st can of many bitters that weekend. He wouldn't drink before 7.30am was his policy. What a man of his word. We hit the M6 south and it bounces down with rain. 'Good camping weather' my brother sarcastically declares. I won't tell you my reply.
We head towards the M6 Toll road. Before I go on, I am sure my brother has some sort of obsession with Toll Roads and he insists we take the toll road. He is my big brother after all.
'I am sure it goes past the M5 junction, not what we really want' I pipe up.
'We'll be ok little bruv' was his reply.
20mins later the map is out and we are planning a diversion back to the M5. £3.50 lighter and 20mins Cardiff beer drinking time lighter, we find a better route than was suggested earlier.
Feeling a little 'tyred'
Nothing more eventful and we head into Wales over the Toll bridge and onto the M4. 2 miles from our junction and the traffic is very slow, with mainly West Ham fans (we had gone past the suggested Liverpool junction) and some idiot behind me in a transit is pointing towards my car. We exchange obscenities, with our Liverpool scarves flapping out the car windows in the morning air
He continues to frantically point towards the back of the car, so I pull over a lane and he pulls alongside again pointing towards my back wheel.
'Something is amiss lads' I tell the occupants of the car and I pull onto the hard shoulder. I find my back tyre as flat as Holland.
I open the boot for the spare tyre and we have to offload the month's supplies (tent, duvet, pillows, beer, etc.) to reach the said tyre.
Changing the tyre took about 10mins but about 50 'cockney's' went past beeping their horn and giving it large at our car.
Slightly embarrassed we get going again. We come off the motorway and follow the internet directions to the campsite, which was just about the worst directions on this planet. We eventually, via Penarth sea front (a poor man's Rhyl), get to the campsite. £6 each and onto pitch the tent at the top of the hill, that nearly burned my engine out getting up. Strong winds, drizzly rain and a few cans later and the tent was secure.
Red invasion of Cardiff
Julie, the campsite owner, runs us into Cardiff in a mini-bus and she drops us a short distance from the stadium.
10 mins later we are near the City Arms and onto The Old Orleans bar for our 1st draught beers. There are Liverpool fans absolutely everywhere.
Beers aplenty were downed in several bars (can't remember some of the names), Gary McAllister's bald head was rubbed by my son, and we marched round to the West Ham 'neutral' side to enter the ground.
We made a pact not to hide our colours, so in for a penny, we are in the neutral end. Hardly neutral, West Ham fans are everywhere and us four probably just doubled the red support in that side.
We joined in with every song the massed Liverpool supporters were singing at the other end, albeit with a few funny looks from the Hammers.
West Ham go 2-0 up and all you can hear is 'bubbles' and my thoughts turn to what a nightmare day this is turning out to be.
Djibril Cisse scores to bring us back into the game and we go mad. We can only get beat up once we laughed.
Half time and we seek out more beer but nowhere is selling any. 2 of us go the toilet and leave the other 2 to hold the red fort. We come out and get informed by my son that a steward has just asked if we want to go in the Liverpool end. He escorts us round to the other end of the Millennium Stadium and we are told to stand in the aisle and watch from there.
Rollercoaster of emotions
This is more like it, 2-2 Steven Gerrard, only one winner now.
Oh no, they've 'tagged' another, 3-2 and the clock is ticking towards the final whistle.
And then just when the last bit of hope was disappearing, Stevie G launches his one in a million thunderbolt. Yes, it hits the back of the net and you hug anyone you can get your hands on.
Extra time comes and goes (and not uneventful) and on to pens.
We score, they miss and could this finally be our day. It is as Pepe Reina makes up for a couple of earlier sticky moments and saves Anton Ferdinand's pen and we go mental. The FA Cup is won again, this time with our new Spanish hero, Rafael Benitez, at the helm.
More beers are downed in the centre after the game in celebration with fellow reds and we have a good chat with a few West Ham fans, who are not surprisingly downbeat to say the least.
Jan Molby walks past and the conversation goes something like this.
Big Jan 'number 7 lads'
Me 'How many did you win Jan ?'
BJ '3……..86,89 & 92'
Me 'You didn't play in 92'
BJ 'Yes I did and man of the match' he says laughing through gritted teeth.
N 'What did you think of Stevie G today?'
BJ 'Not as good as me in 86' and walks off laughing loudly (after signing my shirt).
John Aldridge walks past next and nearly gets mobbed and again signs my shirt. A last few pictures get taken at the City Arms and back to our campsite for a shandy or 2, as we get the return mini-bus.
Back the campsite (bar)
The pub on the campsite was great and 1st things 1st, up with the flags. More reds filter back and many a song was sung.
Things got a bit blurry now and off back to the tent for a can before bed. Our heads hit the pillow and in an instant my lad is sick everywhere in the tent. 15mins clearing up and finally off to the land of nod.
Morning awakes with the sweltering sun over the campsite and after dodging wet carrots and spuds in the tent, its shower time.
Off down the hill and as soon as I had foamed up the water went off. Luckily 2 mins later it came back on but absolutely freezing. It cured any hangover I may have been nursing. It was similar to marine training, not that I've ever been marine training. The temperature soon rose along with my spirits.
My brother cracks open a can of bitter, which wasn't surprising and starts the BBQ going. A couple of bacon and sausage sandwiches later and I call home to the Mrs to tell her about the sick incident ('I told you to look after him'…….'I did. It was the cup final, so anything goes').
An uneventful journey home really and brother has 4 cans of bitter. A visit to Homebase is needed when close to home to get some new pillows (£20 for 4 the robbing bar stewards). Finally, home, we empty the car and slip in the video of the match with a contented smile on my now weary face.