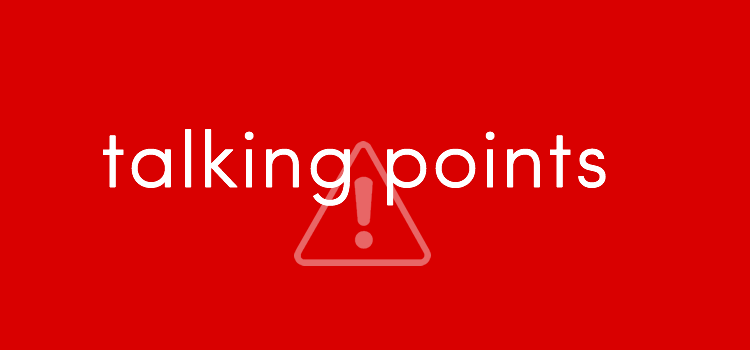 Anfield, Liverpool – Another day, another rout. Based off recent form, most people (probably West Ham fans too) would have predicted Liverpool to pick up a convincing victory against The Hammers; and that's exactly what happened.
Jurgen Klopp named an almost unchanged line-up from the team that hammered Porto just 10 days prior, with Matip and Oxlade-Chamberlain returning to the side.
Sticking with the theme of that Champions League tie, Liverpool's brilliant front 3 stole the show again. Salah, Firmino, and Mané all getting their names on the scoresheet.
It was a win that further cemented their place in the top four, pulling further away from Chelsea and Arsenal. Here are the three key talking points after Liverpool's 4-1 victory over West Ham United.
1 – Deadly Trio Strikes Again
Roberto Firmino, Sadio Mané, and Mohamed Salah. All players signed by Liverpool in each of the last three summers respectively. All were bought for less than £40m and all were met with question marks from the media.
Fast-forward to the present day, and the praise that this trio is receiving is staggering, and deservedly so. 28 matches into the Premier League season, the 3 attackers have scored 43 goals between them (Salah 23, Firmino 13, Mané 7). Only Manchester City have a trio to match, with Sterling, Aguero, and Sané having scored 43 goals as well.
West Ham were unfortunately on the receiving end of Liverpool's danger men firing on all cylinders. They got a warning of what was to come when Adrián tipped Salah's low strike onto the post just three minutes into the match.
West Ham showed some respectable resolve afterwards, but that only lasted 27 minutes, as the Egyptian's corner was headed into the back of the net by Emre Can.
They continued to cause issues for David Moyes, however they didn't double their lead until the 51st minute. Oxlade-Chamberlain persistently bundled through the Hammers' midfield and got the ball to Salah, who fired the ball low and into the bottom right corner of the net.
From then on, the goal was at their mercy, Literally. Roberto Firmino found himself with the ball and nothing else standing between him and the goal just six minutes later; the Brazilian made sure to score one of his now trademark "no-look" finishes.
The scoring was wrapped up twenty minutes later, as just three passes were played, starting from Karius and ending with Robertson, before the latter was able to pick out Sadio Mané with a precise cross.
The winger made no mistake, and subsequently mimicked Firmino's Kung-Fu celebration to top it all off.
When Coutinho was allowed to leave for Barcelona in January and the club didn't make any signings to try and fill that void, most thought the effect on the side would be detrimental. And while losing the Brazilian certainly weakens the team, those magical players up front have made it feel almost inconsequential.
Scoring goals week in, week out, and putting sides like Manchester City and Porto to the sword in the process. If they maintain form that's anywhere near this level for the rest of the season, then a top four place is all but guaranteed.
2 – Midfield 3 Boss it
If asked about a potential midfield consisting of Emre Can, Oxlade-Chamberlain, and James Milner back in August, most fans would have voiced their objection at the mere thought of it. Complaints of each player being too one-dimensional and lacking dynamism would have probably rung loud.
And while they still wouldn't be everyone's choice to start in a Champions League final, they showed on Saturday that they have plenty to offer the team.
Out of the 3, Emre Can is the most consistent starter, and he put in a performance highlighting his importance to the team. The German opened the scoring, assisted Firmino, and was his robust-self throughout.
His sloppiness on the ball is the reason why Antonio was allowed to score for the visitors, but his performance as a whole was impressive.
James Milner showed again why he's such a great player to have in the squad. He can go weeks without playing, then be thrown in for 90 minutes and be one of the best players on the pitch. His energy is well known, but probably less appreciated is how well he links up with the forwards.
In games where the opposition sits deep and offers little room in behind, he's one of the best midfield options to try and change that.
Now to one of the most promising players in the squad: Alex Oxlade-Chamberlain. Bar maybe two average performances, he's been playing at an incredibly high level for two months now.
One of the main attributes Liverpool lost with Coutinho's departure to Barcelona was the Brazilian's ingenuity in the final third in games such as these. While clearly not as technically gifted as the playmaker, Chamberlain showed that he can do a job fulfilling that role.
In addition to his assist for Salah's finish, he played a lovely reverse flick to Mané with the outside of his right foot in the 2nd half. The attacker could only guide his effort onto the post however, and the pass that made the opportunity has been largely forgotten.
If there's anything Oxlade Chamberlain is, it's dynamic. His pace, directness, tenacity, creativity, and eye-for-goal make him a midfield option unlike any other that the club has. If he continues to develop at this rate he'll be an integral member of this side for years to come.
3 – Top Four Destiny in Their Hands
With 10 games left of this Premier League season. Liverpool sit in 3rd place, 2 points both behind and ahead of Manchester United and Tottenham respectively. While 5th place Chelsea are 4 points behind.
As the weeks go by, Jurgen Klopp's men continue to strengthen their position in the Champions league places. To the point now where most people – whether related to the club or not – probably expect them to finish in the top four.
While 4th place will mark a good season for The Reds – making consistent appearances in Europe's elite competition is a crucial step in progress – they are now in a position where they can look above them rather than having to worry who's behind them.
They sit two points behind United, sharing the same goal difference, but boasting a vastly superior goals scored record. Both sides follow up this gameweek with matches that they are expected to win.
United travel to Selhurst Park, while Liverpool play host to Newcastle. However, what directly follows those respective fixtures is none other than the two sides playing each other.
If Jurgen Klopp's men can continue their steady progress, then they'll head to Old Trafford in high spirits, feeling more than capable of grabbing a result and leapfrogging their bitter rivals in the process. It's certainly all to play for.