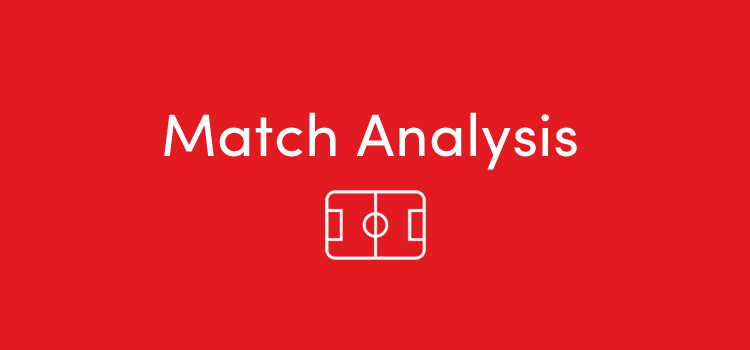 Sadio Mané has become only the 4th Liverpool player to score a Champions League hat-trick.
Mo Salah has become only the 13th player to score 30 goals in a season for Liverpool.
Bobby Firmino has become the only Liverpool player ever to make the Kung Fu kick celebration work (he has also equalled Steven Gerrard's record of most Champions League goals in a season –7).
You've got to love this Liverpool.
Sometimes you go into a game with confidence that a certain result will be achieved, but are surprised by just emphatically it's done. That is how I felt about the Porto game. This game always felt too important not to be treated with the utmost care. I assumed a professional 2-0 would be the outcome. What I didn't expect was that the tie would be all but over, with Liverpool proving imperious once again in that garish orange kit. That's now 24 goals in 6 games in our third kit.
Before I look at the goals I want to analyse the other areas of the pitch, because we all know that this attacking brilliance cannot happen unless the defence and midfield are functioning at a high level.
Goalkeeper and defenders.
Loris Karius returned to his perch of having little to do, but that shouldn't detract from the continuing improvement in his performances. He has now kept the most clean sheets in the Champions League this season, with 4. He is one player who has been improved immensely by big Virgil, with another being Dejan Lovren. I picked out four incidents in the game where Lovren executed the basic tenets of defending with confidence. There were more. He even threw in a couple of excellent long balls to Mané for good measure. The tactic of searching for an attacker with a long ball was also employed by Van Dijk, who impresses doubly because of what he does both himself and to others. Last night he completed the most passes of any player, and won all his duels and take-ons. He is, simply put, a leader.
A word for the full backs.
Trent Alexander-Arnold was initially tested by Yacine Brahimi, but belied his age to defend resolutely against the winger. Once the Algerian sensed he was getting no joy his influence disappeared. Andy Robertson was equally (if not more impressive); he seems to have an unerring ability to be in the right place at the right time defensively, all whilst bombing forward at will. Klopp himself said he played an 'outstanding game'. High praise indeed.
The 'unglamorous midfield'.
This area of the pitch felt important as this is where Philippe Coutinho's creativity is arguably missed, and where the departing Emre Can's influence could be missed. Let's be honest, neither were missed. If we're assessing creativity, James Milner now has the highest number of assists in this year's Champions League. If we're assessing what Can brings to the team, Gini Wijnaldum picked a good time to put in his best ever away performance for Liverpool. And I haven't even mentioned Jordan Henderson.  Someone remarked that if Can had performed like Henderson did last night the fans would be urging Liverpool to bow to his demands. I can't help but agree with that.
The scintillating attack will be analysed in the discussion of the game, which is next.
The 5-0 scoreline did not flatter Liverpool, nor did it mean that Porto didn't have chances. Marega (Porto's answer to Akinfenwa) made a real nuisance of himself early on, creating a chance for Otavio which Lovren blocked brilliantly over the bar. This was the first example of Lovren defending with true confidence.
After a relatively calm first twenty minutes, Liverpool began to flex their attacking muscle. The front three of Salah, Firmino and Robertson combined to create a chance for the latter, who shot just over the bar. Another combination move with the more traditional front free resulted in Mané just missing Salah with an attempted pullback.
On 25 minutes the first goal arrived. It involved a comedy of errors from Porto keeper Sa, whose sloppy throw was intercepted by Lovren (again, good confident play). The Croat passed the ball to Wijnaldum, who showed remarkable strength to bustle through several Porto players. His initial shot was blocked, but he followed up the ball and laid it off to Mané. Sadio then side footed a relatively tame effort which Sa should have blocked. However, he didn't and it was the perfect type of goal to reignite the Senegalese speedster.
Liverpool are known for turning the screw in these moments, and in 4 minutes, the second goal followed. The next goal was laced by loveable arrogance. This time Milner was heavily involved in carrying the ball forward. He won the ball cleanly from Marega, danced past a couple of Porto players and cannoned a superb effort off the post. The ball came to lovely Mo, who flicked the ball, headed the ball, and then finished with aplomb. His look when he scored was one of beauty, such adorable arrogance. I don't care when he is simply this good.
Then Porto had their second (and last) chance. Otavio, Brahimi and Soares combined with the latter hitting a shot just past the post. It's obvious to say that a 2-1 score at half time changes the complexion of the game entirely. But it didn't go in, and we know the rest.
The second half began with Liverpool lurking with intent. Brahimi has the ball robbed from him by Milner, who found Mané. Mané then passed to Firmino, who flicked another sexy back heel into the path of Salah.  The Egyptian speedster (we have two speedsters) slipped a lovely ball through to Firmino, whose shot was saved. The only save Sa made in the game was ultimately in vain, because Mané pounced upon the loose ball and scored his second of the game. 3 up and cruising.
15 minutes separated the third and fourth goals, with Mané involved yet again. He was fouled in the build up, but the referee opted to play the advantage. Using that advantage he found Milner, who crossed the ball perfectly to the Kung Fu maestro. He made no mistake. This performance was up there with the Maribor rout, and worryingly for Porto over 20 minutes remained.
Robertson put the ball into Mané's path as he sought his hat trick. His inch perfect cross was blazed over by Mané, who did his utmost with a difficult chance. However, the story wasn't over. Mané got his hat trick, with the move started and finished by him. His lovely touch found Danny Ings, who passed it back to him. Mané had options but nothing on his mind except having a shot. The defenders foolishly stood off him and allowed him to find his range, which he duly did. His smile was stretched from ear to ear, and that demeanour was mirrored by the Liverpool bench. They knew that this performance was indicative of what Sadio Mané can do. Klopp's post-game hug was full of admiration.
And that was it. Game over. Tie over. Liverpool can now focus on consolidating that top 4 finish, with over a week's rest to bask in the glow of their achievement against the Portuguese champions. Up the quarter-final bound Reds!