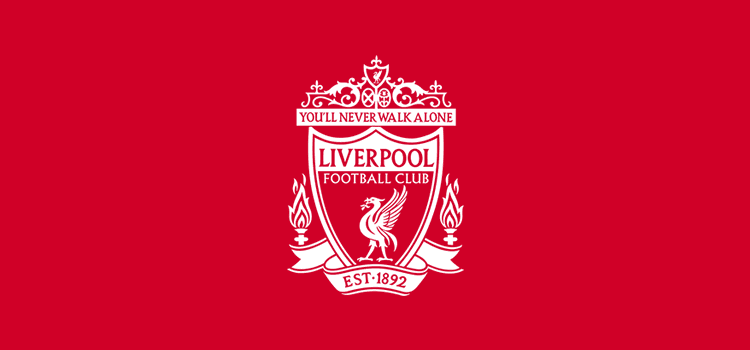 Situated on the broadcasting gantry within Anfield's main stand, Oliver Miller offers his view on Liverpool's Premier League match against Manchester City.
A high-quality encounter saw Liverpool outclass Manchester City for much of the match and bring an end to the Champions-elect unbeaten run
The afternoon began with an applause for a former great – a rendition of You'll Never Walk Alone was sung during the period of reflection for the late Tommy Lawrence – and it ended with an ovation for the current players, another chorus of the famous Anfield hymn was sung with just as much feeling. What happened in between was a pure joy to watch. It was a proper Premier League spectacle. There is to be no invincibles this season – Manchester City were outclassed for much of the encounter and even Pep Guardiola acknowledged that the Liverpool victory was deserved. The manner in which the Anfield crowd celebrated at the final whistle, and as the goals went in, is as much a testament to City as it is to their own side. This was big… and it felt like it.
Anfield was a cauldron of emotion, desire, will, intent, hunger, and quality for the entire afternoon – from start to finish. The stadium quite literally rocked. A nine-minute spell did the damage but in true Liverpool style, it wasn't over until the final whistle. There was no Virgel van Dijk – a slight injury – and no Simon Mignolet – no faith placed in him by Jurgen Klopp – but Liverpool started, just as they had done at the Etihad in September, with the impetus. It was apparent in the opening minutes of the game that the pre-match build-up and hype – unlike many other Premier League matches this season – was justified.
Klopp's targeted pressing was expedient. Liverpool did dominate the possession early on but soon enough it was a case of pinning the City defence to the corner flags. Sadio Mane and Mohamed Salah's pace and energy were a threat and led to Ederson opting to hit the ball long more often than usual. The midfield, though, was where Liverpool truly dominated – and it was a midfield burst that brought about the opening goal within the opening 10 minutes. Roberto Firmino nipped the ball away from Fabian Delph to find Alex Oxlade-Chamberlain; he drove towards the City penalty area – brushing off Fernandinho and easing past Nicolas Otamendi – and shot a fierce strike across Ederson into the net. It was hard, low and moving away from the goalkeeper. A superb strike that somehow increased the already deafening decibels of the Anfield crowd.
City were knocked out of their stride. Delph pulled up injured, lasted a few more minutes, and then exited the proceedings. Liverpool pressed and pressed hard. Firmino pounced when the City defence least expected it. Emre Can and Oxlade-Chamberlain were dogged but creative – a mixture of fine tackles and passes made them both the standouts in a red shirt. Alan Green said on BBC Radio 5live that, "If Emre Can isn't the best player on the pitch, then he's certainly one of them," – he wasn't wrong.
However, this is City and they never give in. They also always score. Kyle Walker switched play from right to left with a wonderful cross-field ball that found Leroy Sane – who given his age is some prospect – he chested it down cleverly to catch out a distracted Joe Gomez. Sane sprinted into the area, shifted the ball to his left – beating Joel Matip and Gomez – and struck a fierce shot that tore past Loris Karius at his near post. Could the goalkeeper have done better? Or was he simply beaten by the power? It appeared both which – given Klopp had selected him ahead of Simon Mignolet – reopened the goalkeeper debate.
All level at the break. A chance to take a deep breath and reflect on the whirlwind first-half. The crowd only noticed referee Andre Marriner when he had to hurdle a number of sprinklers as he made his way off at half-time – such was the free-flowing nature of the game – again adding to the sense of entertainment.
The visitors came out for the second-half pumped up – many were still sipping their half-time beverages when an Otamendi header cannoned back off the cross-bar. But Liverpool still dominated the centre of the pitch – Fernandinho was getting beaten in challenges, Sane misplaced a couple of passes and Sterling was a ball of frustration following a mixture of poor touches and Anfield's derision towards him.
Soon enough another goal came along – the first of the splurge – after Ederson had been forced into two sharp saves, it was the Brazilian goalkeeper who was beaten with Oxlade-Chamberlain sliding a pass through to Firmino who was far too strong for John Stones, easing the defender out of the way and deftly chipping the ball. It sailed beyond Ederson and into the net.
Liverpool were rampant and minutes later Mane – who there is no doubt has been lacking confidence of late – curled the ball against the post and Salah appeared set to sprint clear only for Otamendi to block with the Egyptian still pushing his pass across goal. It was collected by Mane who – with Stones standing off – blasted a precise, rising shot to beat Ederson. Jamie Carragher, alongside me on the gantry, jumped so high that his headphones were almost yanked out of their socket. The supporters around him – likewise – leapt with joy.
It was happening. The first time this season Manchester City were heading for defeat. Another hammer blow came a matter of seconds later. Ederson appeared to have read a searching Salah ball well when he rushed from goal to cut it out but his clearance was poor. Salah received and had the confidence – and the technique – to strike a 40-yard shot into the empty net. City were shell-shocked. Albeit they hadn't played poorly but simply been outclassed by a merciless Liverpool. The host's energy didn't relent – Andy Robertson chased, chased, and chased some more; there were even reports that he was still chasing the City bus down the M62 well after 7pm.
Both sides had shown plenty of quality. Sane and De Bruyne, in particular for City, were energetic and creative but it was the impressive Bernardo Silva – a second-half substitute – that got the Champions-elect partly back into the match with a sweeping shot after the ball broke to him. Liverpool retreated slightly following their eight-minute rampage and City saw more of the ball in dangerous areas.
Surely it was too late? City poured forward again with Sergio Aguero – a virtual anonymity for the previous 80 minutes – chipping in a cross that was chested down by Ilkay Gundogan who stabbed the ball past Karius. The atmosphere flattened. Nerves became frayed. Can had gone off and his absence was felt. The Liverpool defence – of Joel Matip and captain Dejan Lovren – that had been so resilient for much of the game were now under pressure. A free-kick was conceded with seconds left to play but it came to nothing.
Liverpool held on and gave City their first taste of defeat in the league since early April when they lost to Chelsea. The result was a fair one on the balance of play – City had dominated possession and scored three of their four shots on target, highlighting that their problem wasn't in front of goal but getting to it. A huge sigh of relief greeted the referee's full-time whistle but so did smiles – Manchester City will still be the Champions come May and Liverpool had put in a performance as good as any in recent years. CoutinWho?
Anfield's man of the match, Alex Oxlade-Chamberlain, said that "it was a nice statement to make – they're a fantastic side, we knew we had what it takes and it's important to get the win." Klopp didn't want to talk about the three goals his side had conceded but focused on the phenomenal attacking display both teams had put on for everyone. "We pressed from another planet," the German said with a beaming smile on his face.
The Liverpool supporters were proud of their team. They had beaten the best team in the land – and possibly beyond. Their achievement was all the more impressive given the form and quality of this City side. A team of excellence managed by an expert with an easy-on-the-eye playing style had been beaten by another… for one day at least.