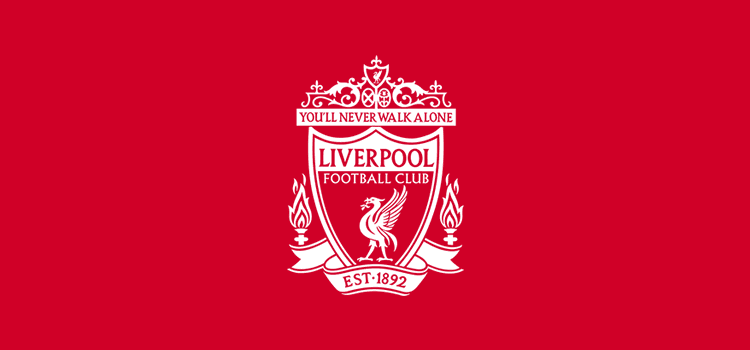 Situated on the broadcasting gantry within Anfield's main stand, Oliver Miller offers his view on Liverpool's Premier League match against Leicester.
Liverpool end the year on a high as they come from behind to beat Leicester
Claude Puel had faced Liverpool on six occasions including with Lyon in 2009 and Southampton last season and still remained unbeaten. However by 17:51 on Saturday evening that run had come to an end. By full-time the Frenchman's seat looked vacant, only a pair of dark suede Chelsea boots were visible from the Leicester dugout. Puel was slumped back in his seat – pleased with his side's display but disappointed with the result. However, on this occasion – unlike any of the previous encounters he has had with Liverpool – he had Mohamed Salah to worry about.
In the week when pound signs have been spoken of and seen far too often on Merseyside, Liverpool's third most expensive player once again represented his value for money. As has so often been the case for Liverpool this season, Salah's brilliance proved the difference as his pace, trickery and, most importantly, clinical finishing gave Jurgen Klopp's side a victory to round off the year. It ensured Liverpool are now unbeaten in 17 home matches while Klopp is now on his best run as the club's manager having not lost in 12 Premier League matches.
Yet it was far from plain sailing for the hosts. Within the opening three minutes Liverpool's defence had fumbled with the ball once, causing many anxious intakes of breath around Anfield, and then a poor pass by Joel Matip was cut out by Vicente Iborra who played through Riyad Mahrez. The Algerian unselfishly teed up Jamie Vardy to tap-in from eight yards. The goal was Vardy's 7th in 9 matches against Liverpool and only the fourth league goal that Klopp's team have conceded at Anfield this season.
It was also the cue for Liverpool to deliver a rampant response, albeit one that was littered with missed chances and good saves from Kasper Schmeichel. Leicester's defence was resolute and relished the opportunity of taking on Liverpool's hot property. Harry Maguire showed why he should be part of England's defence come June – he read the game wonderfully, brought the ball out of the back with purpose and confidence, and was a threat on set-pieces – no one has dealt with the threat of Salah as well as he did. Wes Morgan also made countless blocks and tackles that kept the visitors in front.
Leicester went in at half-time pleased but knew that the Liverpool pressure was going to continue in the second period. Soon enough the goal the crowd had been longing for arrived. The equaliser reflected the confidence running through Klopp's players – Roberto Firmino and Emre Can were involved before Sadio Mane sent Salah darting into the area with a clever backheel. The Egyptian evaded challenges from Christian Fuchs and Daniel Amartey and, with Schmeichel approaching, fired a low left-foot shot through the Dane's legs.
Similarly to Liverpool, Leicester responded well to conceding and almost regained the lead when Wilfred Ndidi – who was creative and agile in the centre of Leicester's midfield – curled a shot a fraction wide of Karius's goal. It was too close for comfort for those on the Kop who urged their side to regain the domination in the match. Philippe Coutinho – who was relatively quiet compared to recent performances – attempted to open up the Leicester defence but to no avail.
Soon enough though the winner did come and it also stemmed from a first-time flick into the path of Salah – this time from James Milner. Salah, for the first time in the afternoon, got away from Maguire with a quick turn and placed a precise finish into Schmeichel's bottom corner. Morgan lay flat on the turf. Leicester heads dropped. The Egyptian magician had conjured up yet another trick with only 15 minutes remaining. A slight melee followed the goal – Can wanted the ball for the restart whilst Maguire wanted to keep hold of it; his reasoning was that he felt the ball had gone out of play in the build-up to the goal which not many in the stadium had realised.
The match finished with both sides attacking – Demarai Gray pushed Leicester forward with clever holdup play and neat touches, though substitutes Okazaki and Slimani were unable to get themselves into goalscoring positions. Salah was substituted with a slight knock with less than 10 minutes to play– a standing ovation from all as his goals had kept the fond festive feeling alive.
Klopp heaped praise on Salah post-match saying that, "he can keep that standard for sure, he can improve but it is not just about scoring." His double ensured he equalled a club record set by Roger Hunt in the 1961-62 campaign for most goals in a season before the turn of the year. But Klopp was keen to also highlight the role that all the other players had played – the defence particularly. Despite the nervy opening five minutes the back four and surprising starter Loris Karius played well – Dejan Lovren was aggressive in the air whilst Joe Gomez put in another dominant performance on the right.
"The best reaction since I've been here," said the Liverpool manager, who celebrated with extra exuberance at full-time as the victory had been a hard-fought one against a good Leicester side. "You don't want to go 1-0 down but if you do you want to see a reaction and it was fantastic, not one player reacted in a negative way, we kept going, created, created, created, and played brilliant football," said Klopp. Even Puel praised the hosts by saying; "Liverpool played their best today." Soon enough Liverpool's newest record signing will be ready to follow in Salah's footsteps and prove his worth to the Anfield crowd.