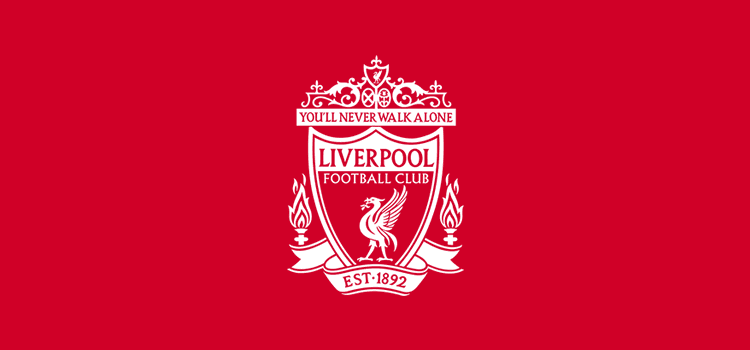 Situated on the broadcasting gantry within Anfield's main stand, Oliver Miller offers his view on Liverpool's FA Cup 3rd Round match against Everton.
A dream debut for van Dijk takes Liverpool to the next round at the expense of Everton in the Cup derby.
The script was there. Freshly written with the ink still wet. A derby match in the FA Cup tied at one apiece with just over five minutes to play. It had been a tight affair but there was to be a winner. A corner from Alex Oxlade-Chamberlain and who leapt the highest? Who stood up to be counted at the crucial moment? Liverpool's record signing. Virgil van Dijk at the Kop end to send Liverpool through – it was destined to be.
This had been another gruelling derby for Jurgen Klopp against a Sam Allardyce team far more expansive than anticipated. The first-half resembled the standard 'derby match' with a lot going on but nothing really happening. It contained the usual heightened intent and commitment with Wayne Rooney, in particular, more reckless than in normal circumstances. The Everton returnee was cautioned after just six minutes for the kind of challenge – sliding in on Joe Gomez, catching him late – he felt he had to make rather than actually had to make as the ball pinged around the pitch. From then on the Everton forward was walking a tightrope and didn't help himself by failing to constrain his aggression.
James Milner and James McCarthy also seemed to relish the lenient refereeing by tackling that bit more forcefully. The midfield was a blur of red and blue. The supporters in Anfield might have got a slight stiffness in the neck as most of the play was based around the centre-circle. There was very little goalmouth action and very little quality football.
Another ingredient for a derby is controversy and that arrived just after the half-hour mark. It came as Emre Can slid the ball into Adam Lallana, right on the edge of the area, and he attempted to turn Mason Holgate. The defender's arms were on him and Lallana went down but interestingly referee Bobby Madley played on and allowed the ball to run to Sadio Mane who cracked a first-time shot wide. Then when Madley pointed to the spot most wondered what for, and some still do. This time it was Liverpool who received the 'soft' penalty – swings and roundabouts and all that. Up stepped Milner who clipped the ball to Jordan Pickford's right as the Everton goalkeeper dived the other way.
After the goal, the match became more open – the shackles were off – and tempers frayed further. On the touchline Allardyce was furious and so were his players. The ball ran towards the corner flag and Holgate – with his blood still up – pushed Roberto Firmino over the advertising boards and into the crowd. The Brazilian ran back on to angrily confront Holgate with other players scurrying over before Madley gained control. No cautions were shown and the players were only given a talking to but maybe more will come of this in the days to come.
The second-half saw an increase in quality and there should have been plenty given that both sides were more or less at full-strength. Sadio Mane had flown back overnight from Ghana and the African Player of the Year awards; Oxlade-Chamberlain, Firmino, and Lallana all impressed at Burnley and started again. But it was the bold inclusion of van Dijk and his phenomenal debut performance that added extra gusto to the home supporters singing. A Friday night derby is something new and there was a special atmosphere at Anfield – even given the hefty allocation of 8000 away fans, 'You'll Never Walk Alone' was as deafening as ever.
Everton with Dominic Calvert-Lewin upfront didn't create too many goalscoring opportunities and their main attacking threat was down the right side with Yannick Bolasie – a mixture of pace, power, and penetration threatened the Liverpool defence on numerous occasions. James Milner had provided the only goal and the only other meaningful chance when he volleyed a shot back across goal but wide of Pickford's post.
Everton pushed that bit more in the second-half – a saving header from Andrew Robertson prevented Calvert-Lewin from reaching a Rooney cross. Soon after half-time – and after another challenge that warranted a yellow card – Rooney was replaced to prevent him from being sent off, jeers from the home fans greeted him as they had done all night. A football match then began to emerge – Liverpool should have doubled their advantage when a corner reached Gomez, unmarked at the far post, but he wastefully guided his header wide before Lallana – who was off the pace and disappointingly below-par – was sent through by Oxlade-Chamberlain but could not quite run clear of Phil Jagielka.
After Rooney's departure – and the introduction of Ademola Lookman – Everton played with more pace and were better for it. From one Liverpool set-piece, Everton countered with Lookman sprinting down the left following a good ball by Bolasie. The substitute picked out Jagielka – who somehow found himself in the Liverpool area – and he turned it back to Gylfi Sigurdsson who slotted past Loris Karius. Liverpool had reacted slowly to the Everton counter and it was quite apt that Everton's standout players – Bolasie, Lookman, Jagielka, and Sigurdsson – instigated the equaliser. The sizeable away end erupted and it looked as if a replay was on the cards.
It is fair to say that neither side would have wanted to play another 90 minutes next week with Sam Allardyce saying pre-match that his side will "go out to win, a draw is not good enough." This certainly appeared to be the case. The open game was in stark contrast to the tight opening half an hour. Both teams attacked. Both urged on by their respective supporters. Both had chances. But only one was taken. An Oxlade-Chamberlain corner – which like all of his set-pieces on the night was of a good standard – was whipped into the Everton area. Jagielka jumped whilst Pickford flapped but van Dijk soared and scored.
The blues were left feeling it. A harsh result given the manner of the match – Everton had played far better than last month's derby being more attack-minded and in contrast, Liverpool were slightly shoddier – but that's football and the team that is most clinical will come out victorious. It was van Dijk's name that received the biggest cheer pre-match and it was his name that was on everyone's lips come the final whistle. A dream debut – one of encouragement for Liverpool fans. Klopp admitted post-match that he was undecided whether to start the new signing but his grin after the game – and those on all of the home fan's leaving Anfield – showed his decision was inspired.