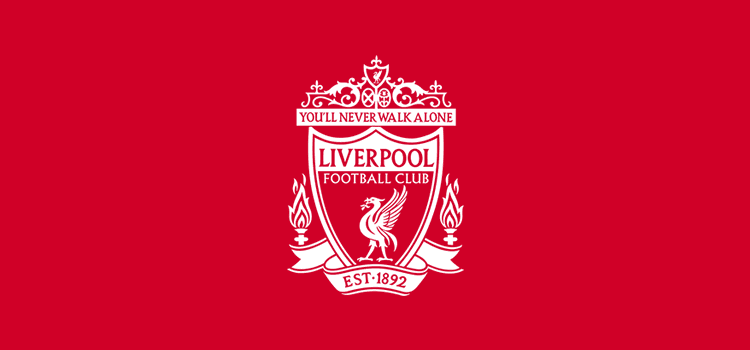 Peter talks to Caislin Boyle about her thoughts on the Swansea defeat…..
Insipid Reds
Abject, abysmal, appalling – these adjectives could all be used to describe Liverpool's performance last night, as the Reds showcased exactly why being an LFC fan is so perennially frustrating. Everything about this game screamed potential for a negative result; lowly opposition, long break between games and the looming cloud of all our rivals (bar Tottenham) winning at the weekend. I desperately wanted us to come unstuck to prove that such things don't matter, but we didn't and such things do matter.
The loss was attributed to many things, but the most irritating of those was the absence of Coutinho. Yes, our lack of transfer business is frustrating. However, to say that Coutinho would've won that game or us is short-sighted. He is incredibly creative. He would've helped us create more chances, but he wouldn't have any direct influence over the chances we did create. He wouldn't have made Bobby score his header that hit the post, or ensure Salah didn't blaze his volley over the bar. Profligacy played its part just as much as a lack of creativity did.
There's an argument to say that we lost because we just didn't fancy it. Maybe the stakes weren't deemed high enough, despite the same 3 points being contested. Maybe we lost because Swansea are the team Klopp has lost most against (3 times) in the Premier League. Maybe we lost because we continue to field a player who is inexplicably anonymous away from home. These are all the factors for Jürgen and his team to consider as we have a break ahead of our next Premier League fixture.  For now I will recap a game that genuinely made me feel apathetic for the first time ever as a Liverpool fan. When I was watching it back on my laptop I had Coronation Street on the TV – the team owe me an apology for driving me to that.
LFC TV show three match options – 90 seconds, 10 minutes and the full match. I genuinely believe the 90 second edition would've been enough. Not that it matters, but the Reds made one change – Van Dijk in for the ill Lovren. The clear cut chances were limited in this game,  we did have 20 shots to Swansea's three but only managed two more on target than the hosts.
The first sniff on an opportunity came from an over the top ball from Can to Mané, who got in behind (albeit in an offside position) and came together with Fabianski. There were two potential incidents here, firstly whether the Swansea keeper committed a foul in claiming the ball ahead of Mané. The answer to that was a resounding no. The second incident was slightly more debatable. Despite initially claiming the ball, Fabianski then spilled the effort and held Mané back as he tried to get up and chase the ball. In my view it wasn't a stonewall penalty as Fabianski did not maintain the contact for a long enough period for it to become obvious, but nonetheless, he very much knew what he was doing.
In a first half that largely contained all Liverpool, the second chance came from a Robertson ball in that was deflected into the path of Firmino. Firmino's scuffed effort was cleared off the line by Olsson, but it wouldn't have counted given the obvious handball against the Bobby.
The next chance would've counted had it been put away. Oxlade-Chamberlain continued his excellent set piece delivery by putting a corner on the head of Van Dijk who did everything right. However, the opportunity just went past the post. This was probably the point in the game where I felt most encouraged, Van Dijk is and will be such a threat at set pieces. I think it was his presence that made all our defenders want to hit shots from range (more on that later).
Next up was Van Dijk showcasing the more finessed aspect to his game. He lofted a gorgeous ball over the top which Mo Salah connected with too well. He blasted his first time volley over the top, but truth be told, it was a very difficult chance to convert. When a player scores that type of goal, it's a bonus. I was the first tangible involvement from our danger man, and a timely reminder that he needs to be involved as much as possible.
Then, the goal. This is an example of why I don't buy into the whole 'we lost because we don't have Coutinho' argument. Firstly, Coutinho doesn't concede that needless corner. He wouldn't be in that position on the pitch. Sadly for Van Dijk, he was. The corner is whipped in and three of our lads go for the header; once again, Coutinho doesn't do that. Van Dijk has been pilloried by some for not clearing the ball, but equally Firmino and Gomez have no need to be there. Mawson is first to react to the second ball and Karius has little chance with the precise effort. I was slightly annoyed with Van Dijk as he didn't organise the defence, but I'm choosing to look at his winning mentality by highlighting how disappointed he was to even concede the corner. That's the type of defender we need, a player who is disappointed to make the slightest of defensive mistakes.
Liverpool responded by putting together a lovely move involving an excellent pass from Firmino to Salah, who crossed for Mané who made the wrong decision to shoot first time. He was off balance and the effort skewed wide. He does also fall over, which makes it hard to criticise him too much.
The second half demonstrated a notable improvement, insofar as we reverted to our principles of trying to play through the (packed) lines. Wijnaldum played the ball to Salah who slipped Firmino through, yet Fabianski was wise to it.
Salah then almost scored a free kick which had to be tipped over by Fabianski – incidentally, had it been a goal Swansea would've protested the validity of the award of the free kick. Ki won the ball. One aspect in which we certainly don't miss Coutinho is set pieces; in his absence other players have stepped up, namely Salah and Oxlade-Chamberlain.
In between Matip and Gomez trying to shoot from range, Danny Ings had an effort saved by Fabianski. His first touch was lovely, dragging the ball into space, but the shot could've given Fabianski more to think about. As for Matip and Gomez shooting, please stop lads. I liked the moves that allowed the shots to happen, but not the perpetrators of said shots. It was testament to our overall performance that Matip and Gomez each made the decision to shoot.
As the game drew to a close, there was one more critical sequence of play. Van Dijk lofted another ball to the head of Firmino, who headed expertly toward goal. Unluckily the ball cannoned off the post, and in the follow up Lallana conspired to do nothing with the ball in a very promising position. And that was that. Swansea first pumped and celebrated as we were left to mourn the loss of our unbeaten run.
The players go from heroes of zeroes as Liverpool fans lament the missed opportunity to open up a gap on Tottenham. In the broader scheme of things, this performance highlighted that the old frailties remain. Van Dijk coming in hasn't entirely shored up the defence (not that anyone believed he would, he's only one man) and the bench looked poor. I have been consistent in my message that we didn't lose this game because we sold Coutinho, but what we do need to do is make additions using the money from that sale. The bench lacked X factor, particularly offensively. The Swansea players would not have been scared at any of the prospects on our bench last night. When the first 11 don't frighten (which we didn't yesterday), you need back up options that incite fear in the opposition. We didn't have that and worryingly, not because of injuries. We just don't have it. So, spends some money Liverpool. The top four depends upon it.
Onto the next – up the creatively insipid Reds!