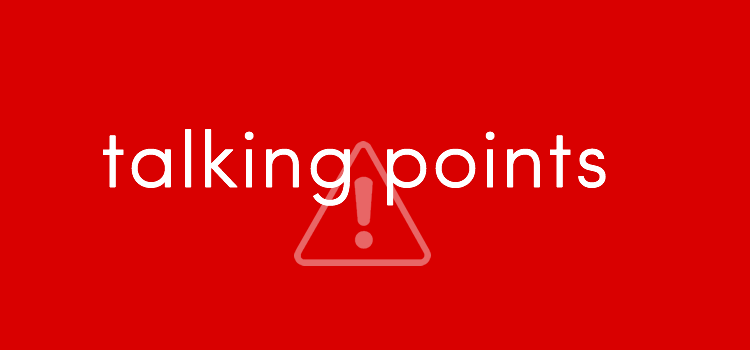 Anfield, Liverpool – Days like these make football special. Unbeaten Manchester City travelled to Anfield to take on a Liverpool team missing new signing Virgil Van Dijk and still coming to terms with the recent departure of Philippe Coutinho.
With Pep Guardiola's team receiving unequivocal praise all season long and even being labelled as the best team in the league's history; the home side was being clearly talked about as the underdog. There was much anticipation leading up to this game as probably the league's two most entertaining teams went head-to-head.
The Anfield faithful started like a house on fire, and the visitors seemed a little caught off guard by it. An early Chamberlain goal was cancelled out by Sané just before half-time. However, it was after the interval when the game really took off.
A nine-minute spell saw Firmino, Mané, and Salah put City to the sword, before a mini-resurgence almost put the game back on level terms. Here are the three key talking points after Liverpool's 4-3 victory over Manchester City.
1 – There is Life Without Coutinho
Most of us knew this, but recent conversation would have had you believing that Philippe Coutinho's departure to Barcelona was going to completely ruin Liverpool. A transfer saga that never went away for the past six months was finally resolved last week and it undoubtedly knocked the immediate buzz around the club down a notch.
Whether it's been due to talk of signing a replacement or trying to get Naby Keita in early, it was easy to forget that the team had such a massive game coming up at the weekend. With the 'fab four' now no more, the remaining three players were all named in the starting line-up.
To the surprise of most, Adam Lallana wasn't asked to fill the void left by the Brazilian as Oxlade Chamberlain filled up the midfield with Can and Wijnaldum. It took only 9 minutes into the post-Coutinho era for the players to show how capable they still are, as Oxlade-Chamberlain picked up the ball in midfield before driving past a few opposition players and firing into the far corner.
The tempo that Liverpool began with was ever present throughout this game as their pressing was as good as it's ever been. In typical Pep Guardiola fashion, his team continued to try and pass the ball out of any sort of pressure. It was from these instances that Liverpool found joy, Catching City out and breaking at speed.
It wasn't until the second half that they truly dispatched of City though. Roberto Firmino started off the 9-minute rampage by beating Stones in strength to get on the end of an Oxlade-Chamberlain ball and following that with a brilliant chip over Ederson. A brilliant left-footed strike from Mané and the coolest 35-yard finish from Salah came from Liverpool's relentless pressure and put City to the sword in the process.
With the exception of some suspect defending in the latter stages of the game, this was as close to a perfect performance that will be seen all season long. Adam Lallana still has to get back to full fitness, Van Dijk hasn't even made his league debut yet, and next season a certain Naby Keita will be entering the fold. There is plenty to be excited about on the red half of Merseyside.
2 – Karius the New Number 1
Funnily enough, this was probably the biggest surprise of the day. Loris Karius had in fact started 2 of the last 3 games but few thought there was anything meaningful behind that. Thus, hearing Klopp outright say that the German would be getting a solid run in the team following the victory over Manchester City was rather unexpected.
His performance on Sunday wasn't bad but his role in City's first goal has left most people disappointed. Sané was able to beat his compatriot at his near post with a ferocious strike that would have been a bit of work for any goalkeeper to keep out. The other two goals really didn't leave Karius with much chance though, meaning that he really wasn't given any opportunity to impress on the day.
He dealt with the crosses into the box well enough and there wasn't much drama that resulted from him. He put in an okay performance on Sunday but for many people that is not enough. It's safe to say that Karius divides opinion among Liverpool fans and he's in the unfortunate position where every time he isn't perfect, people will make something of it.
If Jurgen Klopp wants him to have any future at the club, then giving him a run of games is just what he needs. He's still a young goalkeeper who clearly has potential. The best thing Liverpool supporters can do right now is just that: support one of their own.
3 – Time to Start Looking Up
It's taken some time, but Liverpool have finally broken into the top 3. Level on points with both Chelsea and Manchester United (who currently have a game in hand) they've firmly entered the race for 2nd place.
Tottenham Hotspur are firmly on the heels of the aforementioned trio, but the 3-point gap keeping them in 5th gives a little bit of breathing space to the teams above them for the time being.
For Liverpool's case, getting 3 points off Manchester City was massive. Chelsea and Manchester United have already been beaten by the league leaders at home, and had probably already accounted for Liverpool dropping points when looking at the table.
Chelsea and Liverpool drawing level with Manchester United also inevitably puts some pressure on them as they play in the final match of the gameweek. Liverpool's win upset the status quo, but on top of that it sent out a statement.
For much of the build-up to the season and the 5 months we've spent in it so far, Liverpool has been one of the main top 6 teams that most pundits/fans/journalists had finishing outside of the Champions League places.
With Jurgen Klopp's side almost expected to give one of those four places up to a team more 'balanced' or 'established' than themselves, they showed that they won't be moved that easily. Manchester City are still going to win the league, meaning that the other 5 places in the top 6 are potentially still up for grabs.
Liverpool just announced to the league that they may very well be the best of the rest. And it's up to them now to push on and put a marker down that signifies the great progress being made under Jurgen Klopp.