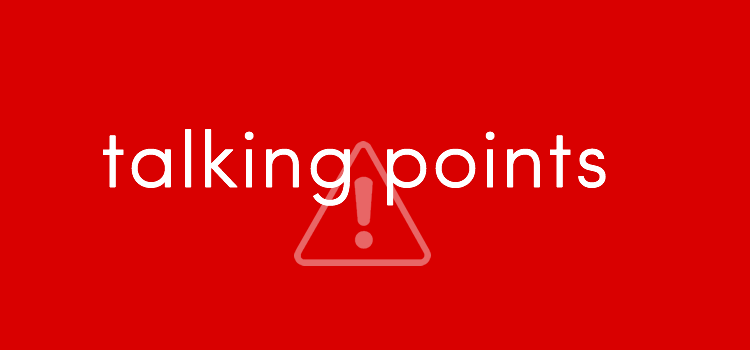 Liberty Stadium, Swansea – Talk about a self-fulfilling prophecy. When you're Liverpool Football Club and a game against the league's top side is immediately followed by a game against the league's bottom side, talk of an expectation subversion is rampant.
Indeed, in the wake of the scintillating win over Manchester City last Sunday, pundits and fans alike couldn't help themselves from bringing up the possibility of The Reds slipping up in their next fixture against Swansea. And to the delight of all those voices, Liverpool managed to do just that.
Jurgen Klopp fielded a strong line-up for the trip to Wales, with the only change being Virgil Van Dijk's inclusion ahead of Dejan Lovren. The game started as most would have expected, with the hosts sitting deep and making it extremely difficult for Liverpool to break them down.
A few chances came and went before Alfie Mawson was the first to react to a chaotic corner and sweep the ball into Karius' net in the 40th minute.
The 2nd half saw more of the same as Liverpool never really looked like breaking down the stubborn Swan's defence until stoppage time came around. A late scurry from Liverpool saw Roberto Firmino hit the post with a header from point-blank range and Adam Lallana somehow unable to put the rebound in as well.
The team that slayed the beast fell at the hands of the village's cabbage farmer. Here are the three key talking points after Liverpool's 1-0 defeat to Swansea.
1 – Unbeaten Run Comes To An End
Not since October had Liverpool lost a football match in any competition. The 4-1 defeat to Tottenham Hotspur set the marker for The Reds to go on an impressive 18 match unbeaten streak, enjoying many a joyful outing along the way.
For the unbeaten run to survive matches against Manchester City and Chelsea, as well as difficult games away at Arsenal and Sevilla and then come crashing down the way it did is quite spectacular.
Many have been calling for Jurgen Klopp's men to go on a winning run that didn't have to match, but just resemble that of Manchester City. However, what was displayed on Monday night emphasized how far away this team is from being able to show consistency anywhere near that level.
Perhaps one factor that played a role in Liverpool's abject performance was the fact that all their rivals had already played; bar Tottenham, all managed to grab a victory. The pressure of needing 3 points to pull away from Tottenham and keep up with Chelsea and United in the process might have gotten to the Merseysiders.
And if that's the case then it's possibly more damning than a mere poor performance. If the incentive of pulling 5 points clear of 5th place isn't enough to shake away any needless angst, then something worse might be at hand. Needless to say, this was likely just a poor day at the office and a quick recovery should be expected. Hopefully, this will be the last defeat for a long time.
2 – Mixed Reception for Van Dijk
Many have come out of this game claiming that Virgil Van Dijk had a poor performance and that the Dutchman needs to drastically improve on what he showed on his league debut. Frankly, it's difficult to understand just what match some of these people were watching.
Sure, the argument can be made that he could have done better for the goal, but the extent of the criticism is harsh. In a scuffle in the box, where three other Liverpool players came competing for the same ball as him, he did well enough to just get something on it. Yes, he perhaps would have been better off just letting it go but downplaying his entire performance for something like that is ridiculous.
His aerial prowess was seen throughout the match as he won 10 duels, making his physical presence known. Additionally, in just one match he showed the improvements he brings to Liverpool's passing at the back. Attempting 119 passes, and completing 94% of those is impressive but still doesn't tell the whole story.
One of Liverpool's most presentable opportunities in the first half came from a lovely lofted ball by Van Dijk into the path of Mohamed Salah who blasted over. If that wasn't enough, he also had a massive role to play in the ridiculous chance that went begging at the end of the game.
Finding himself on the left wing in the dying embers of the match, he initially managed to win the header from a cross-field ball and send it towards Danny Ings. The forward did well to get the ball and play a lovely back-heel into the path of the Dutchman who bent a delicious cross right onto Roberto Firmino's head.
It's perplexing as to just what exactly the defender is being accused of doing poorly. To be quite frank, this was not a bad debut for Van Dijk to build from, whatsoever.
3 – Coutinho Sorely Missed
You would be forgiven for not noticing Philippe Coutinho's absence from the swashbuckling victory over Manchester City. The fever-pitch tempo at which the game was played and the frenetic gegenpress put on display by Liverpool might not have suited the Brazilian's game.
However, only a fool would look at that game in isolation and definitively state that Coutinho's departure wouldn't affect the team. It's in games such as Monday's trip to the Liberty, where the man formerly named 'O Magico' would truly be a difference maker. Facing a low-block defence, with little-to-no space in behind for attackers to run into; the ingenuity of a player like Coutinho can completely change the dynamic.
One only has to look at recent games at Brighton, Bournemouth, and the reverse fixture with Swansea to see how Coutinho's brilliance made all the difference. He assisted, scored a lovely solo goal, and bent a beauty into the top corner in each of those three matches respectively to break the deadlock.
This Liverpool team is built to go one goal up. Once the first goes in, the floodgates almost always come swinging open. This isn't said to sulk over the loss of a world-class player. But rather to highlight how important it is that this transfer window does not close without Liverpool signing an adequate replacement.
The club tried to bring Naby Keita in early and failed, but there is absolutely no reason to just stop there. When it comes to potential signings there's one name that clearly stands out more than most, and it's Riyad Mahrez.
Here's a player who can play in an attacking midfield, or wide role (versatility that Klopp loves). He is a Premier League winner, former PFA player of the year, undoubtedly would take little convincing to join, and would bring a unique set of skills to an already skilled attack.
It seems like a no-brainer but there's something that's obviously keeping Klopp away. One can only hope that there is an alternative in his sights and that he can be brought in now rather than in the summer.
Of course, Liverpool can still finish in the top four without any additional signings. Yes, they can still make a valiant effort in the Champions League and even win the FA Cup. But they could just as easily miss out on all of the above. At this stage, and with so much in the balance, why take the risk?