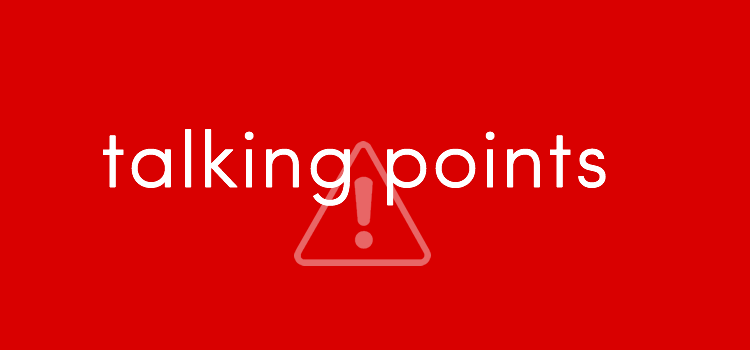 Anfield, Liverpool – Derby days bring the best memories. Some are known for their scuffles, some for their magic, and others for an individual moment. Friday's derby saw the latter come to fruition as Virgil Van Dijk became an instant hit with the Anfield faithful.
After Gylfi Sigurdsson's lovely finish cancelled out James Milner's penalty, the big Dutchman got on the end of an Oxlade-Chamberlain corner to head past Pickford. The goal saw Liverpool progress to the fourth round of the cup, at the expense of their bitter rivals. Here are the three key talking points after Liverpool's 2-1 victory over Everton.
1 – Debut to Remember
Virgil Van Dijk probably went to bed on Thursday night, dreaming of the best possible scenario that could have taken place on his debut. That scenario probably would have included scoring the game winner late in the game, and in front of The Kop.
Granted, he probably would have envisioned keeping a clean sheet as well but he can't win them all. Regardless, he had a better debut than what anyone could have hoped. Everton, in typical Sam Allardyce fashion didn't offer much of an attacking threat. This made the defensive side of things much easier for Van Dijk as he was rarely tested.
However, in the few times that he was called upon there was absolutely no drama. Winning his aerial battles with Calvert-Lewin and making sure he was always positioned in the right spaces meant that there was little room for error.
One of his most praised attributes is his ball playing ability, and barring a few moments that showed a bit of rust, he was more than capable on that front. Those are the things he was primarily signed for but no one is going to be talking about any of that.
Reason being, he completely stole the show at the other end. He hinted at something promising in the 63rd minute when he found himself free in the box but his header could only find the palms of Pickford. However, the threat was made real 21 minutes later.
Alex Oxlade-Chamberlain's corner was floated into the box and the defender climbed above both Jagielka and Pickford to head the ball into an empty net. You could see the sheer joy on the Dutchman's face as he (in his own words) "lived every little boy's dream".
Going off Jurgen Klopp's comments when Van Dijk first signed for the club would have probably lead you to believe that he wouldn't have started this match. Klopp claimed that he would be patient in bedding his new signing into his new surroundings, however that doesn't seem to be the case. And honestly, good luck finding a Liverpool fan who would want the German to stick to his word.
2 – Firmino and Holgate Involved in Controversy
The other big storyline from the game is what happened during the altercation between Roberto Firmino and Mason Holgate just a few minutes before halftime. With the Brazilian trying to shepherd the ball out for a throw in, Holgate in a moment of petulance gave him two shoves and sent him over the advertising boards and into the crowd.
Infuriated, Firmino came sprinting back onto the field and had a heated exchange of words with the young defender. At some point during the exchange, something apparently came out of the Brazilian's mouth that sent Holgate into madness.
From what the cameras show, Firmino can clearly be seen uttering some choice words in his native tongue. However, it's highly unlikely that those specific words are what set Holgate off. There's a gap of maybe half a second in between the last thing we see Firmino say and the moment when Holgate loses it. Conveniently, the view was obstructed at the crucial moment by Jonjoe Kenny.
It's been highly suggested that Firmino is guilty of a racial slur, and Holgate subsequently deleted his Twitter account; sending social media detectives fully underway. There's a few things to take away from this.
Firstly, it seems odd that Holgate reacted the way he did if nothing happened after seemingly regaining his composure. Either Firmino said what is being claimed, the Everton man misheard him, or he just completely made the whole thing up in an attempt to get an opponent in massive trouble. I think all parties involved will be hoping that the second option is true.
Secondly, referee Bobby Madley was positioned right in between the pair, so one would assume that he would have heard any potential foul word that was uttered. And thirdly, there is simply not enough available information to be drawing conclusions.
Liverpool Football Club made the absolute right decision to publicly state that they'll fully cooperate with any FA investigation before defending their player. The club made that exact mistake in 2012 when they jumped to the defence of Suarez before knowing the full details. Silence is definitely the best current action to take.
3 – Finding the Winning Formula
Friday's victory marked the third successive game in which Liverpool have emerged as 2-1 winners. All three games involved the opponent sitting deep, and all three games were decided within the last 15 minutes. With game winners ranging from Mohamed Salah to Ragnar Klavan.
It's perhaps gone unnoticed with all the other news surrounding the club, but this team is starting to develop a real winning habit. This victory was also their fourth in a row, with 11 goals scored and 3 conceded in the process. This run has seen them move on to the next round of the cup and has rewarded them in the league as well.
A 3-point gap has developed between them and Tottenham, with a further 2 separating them from Arsenal. They sit only 2 and 3 points behind Chelsea and Manchester United respectively, meaning that they're perfectly positioned to start looking up the table.
With Adam Lallana nearing full fitness and Mohamed Salah hopefully returning to action soon, the team is starting to come together at a crucial stage. Additionally, Friday's back four of Gomez, Matip, Van Dijk, and Robertson looks very promising and is hopefully able to get a decent run of games as a unit.
Confidence is soaring through the team and the upcoming opposition who will put that to the test is none other than Manchester City. Having only dropped 4 points all season, Liverpool might be facing the best team to ever play in the Premier League. With talk of City potentially having an invincible season ongoing; if Liverpool want to continue their winning run then they have to put any hopes of that to bed.