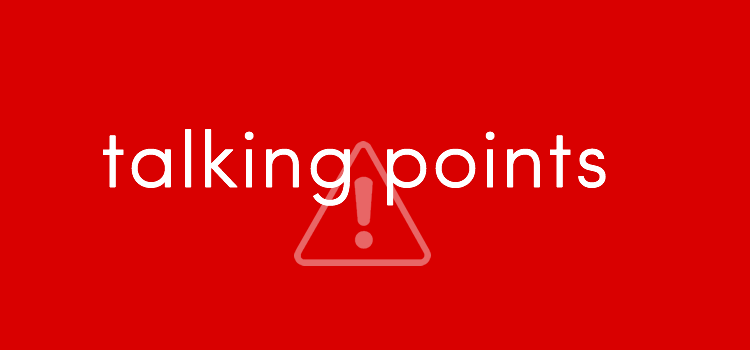 Kirklees Stadium, Huddersfield – How quickly moods can change in football. If you took a peak at the atmosphere surrounding Liverpool Football Club after back-to-back defeats against West Brom and Swansea, you would be forgiven for thinking it was a club in crisis.
Patience with the owners, players, and even the manager had run out for plenty of fans. Perhaps fuelled by the club's odd reluctance to spend money that they themselves claim to have in abundance.
This negativity and tension followed Reds fans into their meeting with Huddersfield. David Wagner's side had lost their previous 3 league matches, an ominous sign that Liverpool supporters know all too well.
However, it was quickly made clear that this match wouldn't be one that the Merseysiders slip up in. Jurgen Klopp was hardly tested by his long-time friend, with Huddersfield paying Liverpool too much respect for nearly the entirety of the game.
Emre Can broke the deadlock with a well struck half-volley that went past Lössl and into the back of the net. Firmino doubled 20 minutes later with a cute finish and Mohamed Salah bagged a penalty 12 minutes before time to wrap up the easy points. Here are the three key talking points after Liverpool's 3-0 victory over Huddersfield Town.
1 – Back to Winning Ways
Who envies the life of a football manager? Tasked with winning as many matches as possible, while simultaneously playing football the fans can enjoy and not showing any faults; especially defensively. Every transfer window, fans, pundits, and journalists hound you asking what players will be coming in and what your opinions on the activities of rival clubs are.
Jurgen Klopp has had to balance these expectations, while also trying to recover from maybe the team's two worst performances of the season (which just happened to be back-to-back).
However, judging from his pre-game comments, he seemed confident enough that good football would wash away a lot of the fears. And indeed, that seems to have done the trick. The calm and composed display from his team reminded most fans why they are sitting comfortably in the top four.
From the first whistle to the last, the gulf in class was made apparent. Only one team was going to win that match, and both teams knew it.
An integral aspect to the role of the manager that sometimes goes unnoticed is the ability to convince your players that they are part a quality team, and to get them playing football that shows it. Throughout his tenure at the club, Jurgen Klopp has shown this ability to get a reaction from his players irrespective of what happened prior. And this inner belief throughout the team just might be what gets them over the line. With or without any new signings.
2 – Emre Can Bosses the Game
Probably the player to take the most criticism from the previous two defeats. Whether this is due to pent-up frustration at the German's refusal to sign a new contract or warranted from his actual performances is hard to tell.
The truth probably lies somewhere in the middle, but nevertheless Emre Can has not been in his best form as of late. Being forced to play excessive amounts of football due to Jordan Henderson's injury in December might have had a hand in his downturn in fortunes as well.
Additionally, the skipper's absence meant that Can was deployed as the side's holding midfielder for the past month; a position that he's not tailor-made for. It's telling that as Henderson returned, Can was pushed further up the pitch and looked to be reaping the rewards.
Something that looked a little different in his positioning on Tuesday was the fact that he spent the majority of the match operating from the right hand side of the pitch. He looked to be doing his best David Beckham impersonation at times, picking the ball up deep on the right side of the field and bending delicious balls into the box.
Perhaps it was a tactical adjustment made particularly for this game, or maybe this is something Jurgen Klopp wants to utilize more often. Those types of long balls seemed natural to Can and when paired with his energy, strength, and shooting ability, he makes for a very decent option in that position.
In addition to his goal, he made a nuisance of himself to win the penalty from which Salah would score, capping off a pretty terrific performance. When he plays to levels such as this, it makes Liverpool fans hope that he finds it within himself to sign that contract extension.
3 – No Drama from Karius
When was the last time that phrase could be uttered when discussing a Liverpool goalkeeper? Following Mignolet's shambolic display in The FA Cup, Loris Karius was brought back in to reprise his role as Jurgen Klopp's 'number 1'.
He was called in early to stop an incoming strike from Depoitre, and from then on it was about doing a lot of the 'simpler' things well. He dominated his penalty area, making it known that any balls in his vicinity were going to end up comfortably in his hands. Every moment in which he seized control of his area fed confidence not only to him but also to the rest of his defence.
Taking it one step further, the German was always eager to launch quick counter-attacks once he had the ball in his grip; almost catching the Huddersfield defence out. There was nothing glamorous about his display, but at this moment in time it's not a bad performance to be having.
Sure, making 11 saves would be great, but with the rhetoric currently surrounding Anfield and its goalkeepers, a composed performance never hurts. Jurgen Klopp's sudden decree of his compatriot as his new first-choice keeper is probably one that will last until the summer at least.
Since his arrival, Karius hasn't been given a long uninterrupted run in the team, and it seems like he'll finally be getting that. These next four months provide the former Mainz stopper with the perfect opportunity to show his manager and his supporters why he should be the man between the sticks for Liverpool's long-term future. And as long as he continues to exude confidence and quality from his goal like he did on Tuesday, he'll be doing his chances a world of good.