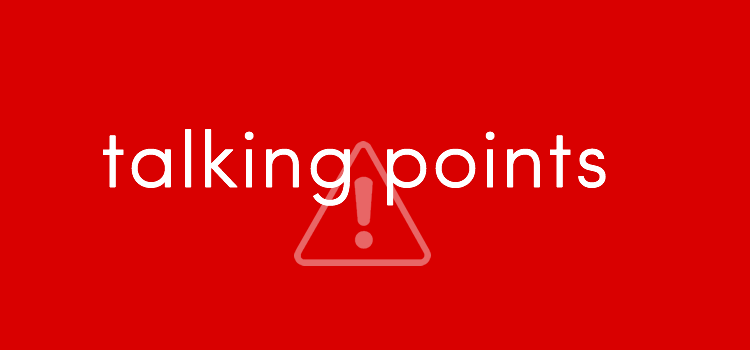 Anfield, Liverpool – This weekend saw the final round of fixtures for the year 2017. And although the title race is pretty much already wrapped up, how any of the other 19 teams place is anyone's guess.
Liverpool played host to Claude Puel's Leicester City in what promised to be a tricky game. There was nothing held back from Jurgen Klopp's line-up, with arguably the strongest possible defence available and the 'fab four' all starting.
The game started disastrously however, as a loose pass from Matip was punished ruthlessly by Vardy in just 3 minutes. The hosts huffed and puffed throughout the half but still went into half-time one goal down. Fortunately, it only took 7 minutes after the restart for Mohamed Salah to put Liverpool on level terms again and he bagged another just 24 minutes later to put his side in front. Leicester attempted a late push but the defence stood firm and held on to a crucial 3 points. Here are the three key talking points after Liverpool's 2-1 victory over Leicester City.
1 – Salah the Main Man Again
He just can't stop scoring. We've barely grazed the second half of the season and this phenomenal man already has 17 goals in the league alone. To put that into perspective, no Liverpool player has scored more than 13 league goals in a season since the departure of Luis Suarez in 2014.
Just as hard to believe as his goal scoring feat is the fact that he very easily could have had about 10 more. One of the biggest points of criticism aimed at the Egyptian is his knack for missing his fair share of fairly easy chances. In fact, Saturday's game exemplified this wonderfully. The first 45 minutes came and went with Salah having been able to realistically net a hat-trick.
A Sadio Mané cross fell to the feet of the Egyptian in the penalty area but he was only able to put his finish wide with the goal at his mercy. He was subsequently sent through on goal by James Milner but a string of below par touches allowed Harry Maguire to recover and make a brilliant tackle.
Thirdly, a neat exchange between Salah and Firmino on the edge of the box sent the former charging in on goal. With Schmeicel doing his best to stifle his efforts, Salah opted to loft it over the goalkeeper but his effort was sliced and went well wide of the goal.
Something similar would deter the confidence in any normal player, but not Mohamed Salah. As already mentioned, it only took 7 minutes after the interval for him to finally put his name on the scoresheet. After Mané played him in with a clever flick, he calmly glided on the inside of his defender before slotting the ball through Schmeicel's legs.
His second arose from similar conditions. There was another clever flick played into him except this one came from James Milner. This time, with his back to goal and Harry Maguire on him like a rash. As composed as he possibly could've been, Salah spun the defender and slotted the ball in to the goal at the keeper's near post.
When he's scoring and winning games the way he is, complaints aimed at his finishing are of very little value. News that he could be missing for the next few weeks after picking up a knock in the game is worrying, a swift and straightforward recovery for Salah is much needed.
2 – Good Form Needs to Continue
Saturday's win was Liverpool's second consecutive, as well as their third win from their last four games. This run has seen them cement their place in the top four, as they now sit 3 points ahead of 5th placed Arsenal. However, this would be one of the worst points of the season for the team to start getting complacent.
Let's not forget that it was at this exact stage last season when everything seemed to fall apart. The two main factors for that collapse seemed to be tiredness and injuries in the squad coinciding with Mané's departure to the African Cup of Nations. Heading into 2018, there seems to be no issues on those two fronts, but the warning still stands.
Just seeing Burnley as the opposition should be enough to knock everyone around the club into the right mind-set though. In the three meetings the two sides have had since Burnley's promotion, Liverpool have only won one.
The reverse fixture in September ended in a 1-1 stalemate after Mohamed Salah's goal cancelled out Scott Arfield's opener. It was at Turf Moor that Liverpool suffered a 2-0 loss in the 2nd game of last season, a repeat would be extremely disappointing.
With the points dropped by Arsenal and Manchester United this weekend, Liverpool were gifted the chance to make their league position all the merrier. Three points now separate Liverpool from their rivals in Manchester. And with Liverpool playing early on Monday, they have the chance to go level with United and six points ahead of Arsenal for the time being.
Mourinho's men have a tough trip to Goodison which could be amplified by the pressure of seeing Liverpool level them on points. Similarly, the thought of being six points off the top four without even playing their game yet could put extra pressure on Arsenal before their massive clash with Chelsea.
One factor going against Jurgen Klopp's men is the small matter of the Merseyside Derby coming just four days after Monday's match. While most teams have more straightforward fixtures in The FA Cup allowing them to rest whosoever they desire, Klopp will have to field several of the same players in both games this week. The extra management of his squad will make this week all the more challenging, but the rewards for two victories will be immense.
3 – Transfer Window Reopens
With the new year comes the winter transfer window, and for Liverpool this is going to be one of the most eventful since probably 2011. They've already secured the massive signing of long-time target Virgil Van Dijk in what could potentially be one of the most crucial transfers in the club's recent history.
Jurgen Klopp has publicly said that he won't rush the Dutchman into action. Taking time to ensure that he's accustomed to the club and what is expected of him similarly to Oxlade-Chamberlain seems to be a priority.
Alarm bells might ring with that news, but the defence has proven itself recently as capable for the most part. Other than the stray pass from Matip that was pounced upon and punished, Leicester were afforded very little going forward.
That has been the case for much of the campaign as only four goals have been conceded at Anfield so far this season. However, fans are probably more worried about the away games. In contrast, twenty goals have been conceded away from home but even that statistic is a little misleading.
Fifteen of those goals conceded came in only four matches: Watford (3), Manchester City (5), Tottenham (4), and Arsenal (3). Meaning that Liverpool have only conceded nine goals from the seventeen other matches they've played this season.
With the exception of Watford, this Liverpool team seems to only concede heavy in the big away games. Suggesting that The Reds should be able to hold their own for the month of January, giving Van Dijk the necessary time to adjust.
Another thing that the transfer window brings is the threat of imminent departures. None more so than the seemingly never ending saga involving Philippe Coutinho and Barcelona. With the Catalan giants doing almost everything in their power to unsettle the little Brazilian, Liverpool have their work cut out for them if they want to convince him to stay.
However, the fact that it's the middle of the season and Coutinho would be cup-tied from the Champions League if he moved, means that this likely won't be something the club worries about until the summer. Making this month, hopefully the perfect platform for Liverpool to push on and have a fantastic end to this promising season.