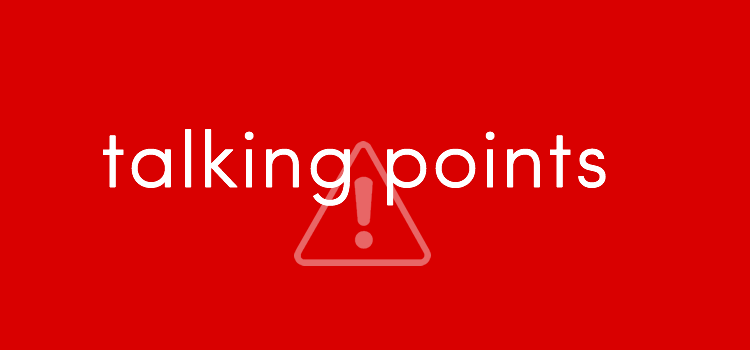 Turf Moor, Burnley – Only two days after securing a crucial and hard-fought win over Leicester City, Liverpool made the trip to Turf Moor to play one of the most notoriously tricky games of the season.
Jurgen Klopp made a staggering seven changes to the side that played at the weekend, as injuries and fatigue came into play. The manager was forced into leaving Salah and Coutinho out, after the pair picked up a knee and thigh problem respectively.
Adam Lallana – making his first start of the season – was given the responsibility of conjuring the majority of the goal threat along with Mané, Oxlade-Chamberlain, and Solanke. The game was as dull and tight as most would imagine until a moment of magic from Mané put the visitors in front in the 61st minute.
Liverpool did their best to try and hold on but a late goal from Gudmundsson put the game back on level terms and sunk the hearts of the travelling fans. However, a free-kick taken by Oxlade-Chamberlain 4 minutes into stoppage time caused enough havoc for Ragnar Klavan to net a very late winner. Here are the three key talking points from Liverpool's 2-1 victory over Burnley.
1 – Virgil Van Who?
You just can't write this stuff. It's only fitting that the two ostracised centre backs enjoyed their best game of the season on the day Liverpool fans around the world celebrated the official unveiling of Virgil Van Dijk as the club's newest player.
Some even went as far as to re-label the first day of 2018 as "VVD Day", however by full-time the spotlight had been firmly taken away from him.
Continuing Liverpool's pattern this season of keeping the defence relatively tight against teams outside the top 6, few opportunities were afforded to Burnley. A handful half-chances and efforts from set-pieces were enough to keep Mignolet on his toes but for the most part, they were reduced to just scraps.
Monday's centre-back pairing consisted of Liverpool's forgotten duo, and the two players who likely would have felt the most threatened by the acquisition of the giant Dutchman.
Dejan Lovren and Ragnar Klavan were given the duty of anchoring the defence, and they did one hell of a job. The pair won 15 aerial duels between them, indicating just the type of game that they were forced to play. Neither could really be worthy of too much blame for the Burnley goal, with Joe Gomez perhaps guilty of being caught napping at the back post.
With all this being said though, what is no doubt going to make the headlines and be at the forefront of everyone's mind is the role the duo played in the winning goal. In the dying embers of the match, Alex Oxlade-Chamberlain lofted his free-kick into the box and Lovren's header was met by none other than Ragnar Klavan at the back post.
The three points were grabbed at the end by the most unlikely of sources, but just as important were their defensive contributions throughout the game. With Klopp making it clear that he won't rush Van Dijk into action, it's relieving to know that he has at least two centre-backs who are in a very decent vein of form.
2 – Squad Rotation Pays Off
The first thought that came into the mind of any Liverpool supporter when seeing how the side would line-up on Monday was likely one of worry. The entire league knows by now just how tough a place Turf Moor is to visit, and picking up 3 points would be a massive challenge even with the best eleven on the pitch.
Thus, seeing the team sheet lacking Coutinho, Salah, and Firmino (benched) brought more than its fair share of doubt. Dominic Solanke led the line, with Oxlade-Chamberlain, Adam Lallana, and Sadio Mané being his main supporting cast.
The young Englishman is still finding it a little difficult to make the transition to first-team Premier League football. Even in spite of not having a goal to his name, his overall contribution to the attack was minimal and he'll likely be a bit disappointed about his performance. These things aren't rare though, and the fact that Jurgen Klopp persists on giving him his opportunities suggests that he sees plenty of potential there and the dividends should soon follow.
The trio playing just behind Solanke all enjoyed good performances in their own respective rights and can hold their heads up high. For Adam Lallana, being able to make his first start of the season and not looking at all off the pace is cause for celebration. In fact, a brilliant last-ditch tackle from the former Southampton skipper helped keep the game at 0-0 and may have played a massive role in Liverpool even getting the victory.
Oxlade-Chamberlain was able to put in another very good shift, showing how valuable a player he really is and why Jurgen Klopp was so desperate to add him to the squad.
After being recently labelled as "selfish" and "out of form", Sadio Mané responded by breaking the deadlock in spectacular fashion. Picked out by a cross from Trent, he took one touch to swivel with his back to goal, and another to fire a left-footed strike into the top corner. He was a lively figure throughout, always looking to cause problems with his blistering pace; and his lovely goal was hopefully enough to get a lot of the unfair criticism aimed at him off his back.
3 – Three Wins on the Trot
It's always good to win football matches, however going on a run at this particular point of the season is extremely beneficial. With so many games being played in such a short amount of time, going on a run can put a team in a rather favourable position.
In what is usually called the 'meat' of the season, consistent victories in this period can place teams in promising positions for the latter stages of the campaign. Inversely, a poor run can dampen spirits and harm season objectives. In other words, this stage of the season usually sets up what a team is fighting for in the following months of the campaign.
On the day immediately following the end of Manchester City's incredible 18 match winning streak, Liverpool were able to claim their 3rd in a row. Of course it sounds laughable in comparison, but these things never come to fruition unless a team paces themselves one game at a time.
Unconcerned with what Pep Guardiola and his team have achieved, an inward focus and consistency needs to be shown by Liverpool. More than probably anything else so far this season, the last two results have suggested that perhaps this team is starting to develop a real winning habit.
These were both games that this team has been susceptible in the past to falter in. No one would have been surprised if both fixtures ended in a 1-1 draw and that is a very promising sign for this Liverpool team.
Next up is an FA Cup clash on Friday with none other than Everton, followed by a gigantic meeting with Manchester City just eight days later. Victories in both those games would undoubtedly put Liverpool fans in their highest spirits of the last few years, and the team has set itself up perfectly to be able to do so.