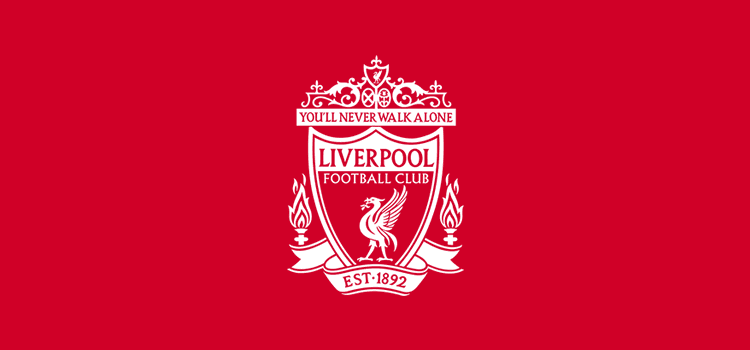 Situated in the press box within the Emirates stadium, Oliver Miller offers his view on Liverpool's Premier League match against Arsenal
A chaotic Christmas cracker left Liverpool frustrated with a draw but neutrals longing for more
388 seconds. 388 seconds between joy and despair. 388 seconds between Mohamed Salah extending Liverpool's deserved lead to two goals and Mesut Ozil giving Arsenal the lead. 388 seconds of pure Premier League drama. 388 seconds highlighting why both of these sides will entertain but rarely win the major prizes.
Arsenal had been comprehensively out-played, out-run, and out-fought by Liverpool for almost an hour – the 2-0 scoreline flattered the hosts. Arsene Wenger admitted post-match that his side were 'paralysed and frozen' in the opening 45 minutes and that at half-time he stressed to his players that it could be a lot worse. After the break, Alexis Sanchez, Granit Xhaka, and Mesut Ozil stepped up to suddenly turn the match on its head, the atmosphere in the Emirates stadium never had time to get toxic but it soon turned to pure ecstasy.
Liverpool did gather themselves and recover to fashion an equaliser through Firmino but with such a dominant performance, frustration was the dominant emotion following the 3-3 draw. The mixed emotions of the Arsenal and Liverpool supporters were contrasted by the constant joy for the neutral as the game get giving and giving – potentially the match of the season exhibited fabulous festive attacking entertainment along with familiar defensive errors. Arsenal will feel the luckier of the two sides – they got away with this and had Liverpool's 'fab four' of Salah, Coutinho, Firmino, and Mane been that bit more clinical with their goalscoring chances, the match could have been over by half-time.
Liverpool's first clear chance arose when Andrew Robertson's deep back-post cross found Firmino completely unmarked, only for Petr Cech – on his 100th Arsenal appearance – to block his header. Another deep ball to the exact same area again caught out Maitland-Niles – who was playing as a makeshift left-back – but Firmino's header this time went just wide. It was a case of wave after wave of Liverpool pressure and Arsenal were limited to counter-attacks, which they executed with limited quality. Jordan Henderson was forced off inside the opening 10 minutes with a pulled hamstring – James Milner replaced him.
A Liverpool goal already looked inevitable and, following the breakdown of one of Arsenal's occasional counters, Salah was released by substitute Milner down the right into space that had been vacated by Maitland-Niles. Liverpool were fortuitous in how his cross then cannoned up off Laurent Koscielny towards Coutinho, who deftly headed over Cech.
Arsenal continued to ride their luck when Koscielny slipped and inadvertently played Salah clear on goal. Cech blocked the Egyptian's attempted finish and the ball fell to Mane, whose acrobatic volley sailed over the woodwork.
Boos were plentiful when Arsenal exited for half-time – many in the stands and the press box were preparing themselves for another Arsenal surrender to a 'big six side'. Shkodran Mustafi came on for Nacho Monreal at the break but perhaps more surprisingly Arsene Wenger kept faith with all of his six attacking players who had so far had little influence on proceedings.
The second-half continued in much the same vain – a quick Liverpool break forward left Wilshere and Xhaka unable to respond but the hosts were again rescued by Cech, who got down well to save Salah's low shot. Liverpool soon got their second – Arsenal's shaky central midfield pairing again offered little defensive protection and Salah did punish them. There was again some luck about the finish, however, with the Liverpool attacker's 21st goal already this season deflecting off Mustafi and past Cech.
There wasn't enough time for the mood amongst the Arsenal crowd to deteriorate much as, totally against the run of play, everything changed. Hector Bellerin curled a superb cross along the six-yard box and, with Joe Gomez taking his eye off Sanchez, the Chilean darted in front to head past Simon Mignolet. A consolation goal was how many saw it but Liverpool were visibly affected. The visitors stood off their opponents – shrivelled and disappeared under pressure like against Sevilla and times before.
Xhaka was allowed to shoot from 30 yards – a fierce shot that was straight at Mignolet but its power and movement deceived the Liverpool goalkeeper sufficiently for it to nestle just beneath the crossbar. Jurgen Klopp called it an 'error of judgement' by the Belgian but poor technique was also involved as he only used one hand in an attempt to save the shot rather than two.
The momentum was now fully with Arsenal and a one-two between Ozil and Alexandre Lacazette quite brilliantly dissected Liverpool, with Ozil applying a superb finishing touch over Mignolet. Liverpool once again – as a team, not just the defence – showed their lack of resilience when pressure is applied. Klopp is a firm believer that a team attack and defend as a team – any goal conceded being a result of an individual error or the more-attacking players failing to fully apply themselves to their defensive role.
The match remained wide open and, having missed chances to even extend their improbable lead, Arsenal did again succumb. Emre Can found Firmino completely unmarked on the edge of the penalty area and, although Cech did get both hands to his shot, it squirmed high into the air behind him before dropping into an empty net. A rare mistake by the Arsenal goalkeeper who had kept his side in it for much of the match.
Klopp said after the match that Liverpool had displayed a 'winning performance' that should have resulted in three points. "In terms of the result, we were halfway to a win," he said. The game laid bare the good and bad of both sides. A Christmas cracker for the neutral, it gave everyone – even the hardened members of the press who have seen it all before – arguably the most dramatic and unexpected 388 seconds of football they had ever seen.