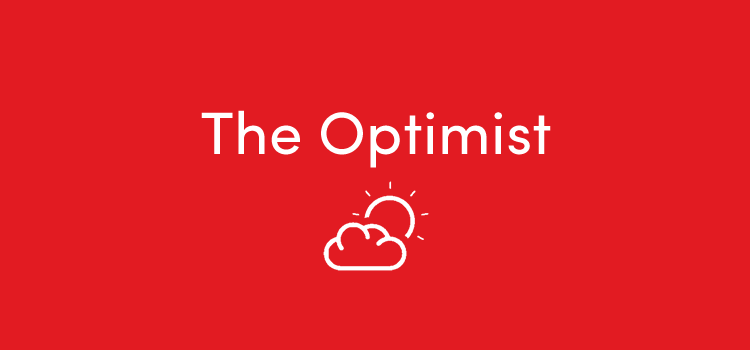 Wednesday night was horrible, weren't it? It looked like we had cracked that problem. It looked like we had overcome that speed bump. It looked we had dispelled that myth. But then West Brom and Alan Pardew came to town and pissed all over our parade. Since we were thrashed by Spurs at Wembley in October we had comfortably dispatched of Huddersfield, Brighton, West Ham, Stoke, Southampton, Maribor (twice) and Spartak Moscow with only one goal in reply – we scored thirty five across those eight games. These were the so called 'lesser' teams that we apparently 'struggled' against. And he we are, with a +34 goal difference against them.
But then West Brom turned up with ten men behind the ball and Salomon Rondon running himself into the ground. West Brom rolled into Anfield with their cuntish tactics and even bigger cunt of a manager. West Brom came and ruined everybody's good time. It brought u back down to earth with a bump. Maybe we hadn't cleared that hurdle after all and we had just gone through a purple patch. After all, Everton came to Anfield a couple of days earlier and walked away with similar spoils to the Baggies after employing the same shithousery to get a 1-1 draw. Perhaps the problem hadn't been solved at all. That game gave us much to think about.
Bournemouth on Sunday had the potential to do the same thing. They epitomise the type of team we usually struggle against – lower mid-table/relegation-threatened side who need a result. It didn't seem hard for Everton and West Brom to stop Liverpool. They simply put as many men between the goal and the Liverpool player in possession as possible. Plus, it wasn't like we deserved the win in either of those games arguably. We didn't take Everton seriously enough and we appalling against West Brom. If Bournemouth did the same thing on Sunday, crowded out the Liverpool player with the ball and filled the box with red and black shirts, then we could be in for a similarly frustrating and disappointing afternoon.
People may have forgotten something though. There was a minority of people out there who worried about Bournemouth because of the little trick they pulled off last year, but they overlooked two important things about the opposition. Firstly, they can't actually defend. Secondly and most importantly, they try to play football. It was never in Bournemouth to sit back and put men behind the ball. That's not them and it's certainly not Eddie Howe. They were always going to try and compete with Liverpool and, in doing so, they were always on a hiding to nothing.
And fuck me, what a hiding it was.
If you try and play football with this Liverpool side, you are going to get beaten and you are going to get beaten well. Sunday was a day when every Liverpool player turned up, even Jordan Henderson. We truly saw the best of the Liverpool captain on Sunday. His work rate ensures that he led from the front and he led by example. With Bournemouth players dawdling on the ball it wasn't hard for Henderson to show exactly what he is about. Constant pressure came from the Liverpool midfield and it was inspired and personified by the Reds skipper. Henderson has had his detractors and I have been one of them, but credit where it's due here – this was probably Henderson's best performance so far this season.
But he wasn't the only midfielder who was on his game. As I said before, the Liverpool midfield was inspired by Henderson and Alex Oxlade-Chamberlain was one of those who took the inspiration to heart. Not many knew how hard this lad worked when he was bought from Arsenal. The howls of derision about his price-tag now seem laughable. Oxlade-Chamberlain (no, not the Ox. NEVER the Ox) was everywhere. His ability to sniff out danger before it's even dangerous is fantastic for a player many thought was an unproductive winger. His work rate and creativity – funnily enough – was well thought out and sensible. The right ball was played at the right time and the pressure was only applied when necessary. Oxlade-Chamberlain got man of the match and deservedly so.
A key feature to Liverpool's quietly impressive season so far has been the impact of the wide players. Alex Oxlade-Chamberlain has done well himself when playing out there this season but the fact he has hardly played there, and has inter-changed with so many players, is testament to the strength in depth in this squad going forward. On Sunday that wonderful fact reared it's incredibly beautiful head once more. Philippe Coutinho was chosen to play on the left hand side for this game, rightly so given the dire performance of Sadio Mane on Wednesday night. He was typically mercurial. Coutinho doesn't actually play on the left. In fact, he doesn't play in any one position – he simply does what the fuck he likes. The best thing about that is he can't be stopped. When playing in the centre of midfield, his direct running and eye for a pass can ruin defences. When playing on the left, the insecurity he instils in defenders who are too afraid to man mark him for the fear of being made a fool of is frightening.
Coutinho's goal on Sunday showed exactly what he is all about. Nimble footwork, turning defenders in knots, and, when he is sure that the defender has no idea where the ball is, he ends the torture – but furthers the embarrassment – by beating the 'keeper at his near post. He is impudent, confident and cheeky. Sometimes it isn't even funny. It's just sad to see him ruin careers in the blink of an eye and you end up feeling bad for the defender. I know I did for Simon Francis on Sunday, poor fella.
Mohamed Salah did the exact same thing on the right side. Poor Charlie Daniels will be having nightmares at Salah's curly hair floating past him at eye level for months. While Graeme Souness was having orgasm's over Salah's calf muscles for the second week running (it's starting to become really unsettling now Graeme, please turn it in lad), Daniels was getting his second arsehole installed by the Egyptian on the pitch. All day he was pestered and humiliated by Salah until finally, Salah relented by just scoring the goal he wanted. It must have been a relief for Daniels when Jurgen Klopp showed mercy by replacing Salah with Adam Lallana on 71 minutes. By that time, Daniels had suffered enough and Souness was waiting at the players' entrance to offer Salah a "calf splitting sports massage."
I've picked three players who were outstanding on Sunday but it could have been any three. Not a single player put a foot wrong and they couldn't afford to. A third draw in a row, or, God forbid, a defeat, would have had the rest of the league in pleats. We needed a win, anything else was inexcusable. We needed to show the rest of the league it wasn't just a purple patch before the Everton game. We needed to prove that the past two results were blips. Bournemouth needed to be embarrassed. Sorry fellas. It's not personal, it's just business.