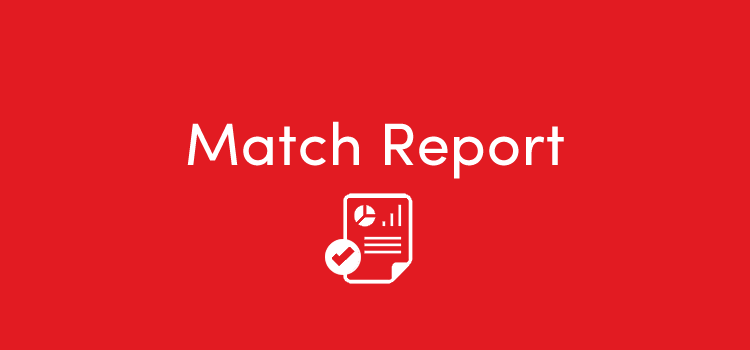 Going into big games you need confidence. You cannot be going into games like the Merseyside derby, which is next up now for Liverpool in the league, on the back of a poor run of results. Although Everton have had a dismal season so far, the appointment of Sam Allardyce as their manager will likely spark at least a mini-revival in them. Liverpool have to be on top of their game going into next week's derby and can afford no room for complacency. Having beaten Stoke City 3-0 at the Bet365 Stadium on Wednesday, a positive result against Brighton today would be perfect preparation for next week's clash.
Jurgen Klopp made plenty of changes to his side for this game no less to his formation, choosing to switch from his trusty 4-3-3 to a much less used 3-5-2. Georginio Wijnaldum and Emre Can were chosen to join Dejan Lovren in the defence. Jordan Henderson was partnered in the centre of midfield by James Milner and Philippe Coutinho. Andy Robertson made a rare start at left wing-back, while Trent Alexander-Arnold started on the other side. Mohamed Salah and Roberto Firmino returned to the starting line-up to spearhead the Liverpool attack. Dom Solanke, Alex Oxlade-Chamberlain and Sadio Mane all dropped to the bench, as did Daniel Sturridge after missing the Stoke game completely.
Brighton on the other hand went for a much more familiar XI. The consistent back five of Matt Ryan in goal, Bruno Saltor, Lewis Dunk, Shane Duffy and Gaetan Bong has played a major part in their success in the league so far this season, and they would all start again here. Davy Propper and Pascal Gross have been excellent signings by Chris Hughton. They would form two parts of the five-man midfield, with Dale Stephens, Izzy brown and Anthony Knockaert making up the other three. Glenn Murray would be left to forage ahead on his own up front. Summer signings Jose Izquierdo and Ezequiel Schelotto would be left on the bench, as would promising winger Solly March.
Brighton started the game looking like the away side, seemingly happy for Liverpool to control possession. They carved an early chance when Izzy Brown got down the right wing and squared a ball across the box for Glenn Murray, but he could only slice his effort over the bar from close range. From there they seemed resolute, defending well and keeping Liverpool largely at bay. That was until the half hour mark.
Liverpool won a corner which Philippe Coutinho swung into the centre of the area. A Brighton shirt was favourite for the ball, as Duffy and Dunk jumped at the same time in the vicinity of where it was likely to land. However, Emre Can was also sniffing around he managed to rise above the two central defenders to send a thumping header past Matt Ryan, into the Brighton goal. As the German wheeled away in celebration, it was clear a sense of relief had come over the Liverpool players. We ha mostly controlled the play for the first half an hour and the goal was deserved. Another wasn't far behind.
Brighton had now fallen into the counter attack trap that Jurgen Klopp's Reds love to play in. They had done it again when they were dispossessed in midfield and Mo Salah broke through the middle. He spotted Coutinho to his left and slid the ball to the little Brazilian. He took one touch before sending to across the box, to the back post, where Roberto Firmino was arriving to convert. Matt Ryan dived but was powerless to stop the emphatic finish and had to watch as Firmino and his team-mates danced away in celebration. Liverpool now seemed in complete control.
Jurgen Klopp will have been delighted with his side at half time. His makeshift defence dealt with Brighton fairly easily, apart from the one chance Glenn Murray spurned in the early stages of the game. Not only had Liverpool managed to nullify Brighton, they had scythed through at will on the counter. It had made for some wonderful viewing for Reds fans and resulted in a deserved 2-0 lead. Chris Hughton would have been happy with Brighton's defending for the first half an hour. His gameplan was obviously to frustrate Liverpool and his side were stubborn and stingy at first. However, once the first goal went in, they crumbled. It suddenly looked as if we could score at any moment and he will have wanted that put right after the break. But the game was effectively over three minutes after the second half resumed in a mad minute of play.
Brighton came forward with Anthony Knockaert on the right wing and he whipped in a fabulous ball towards Murray. The journeyman striker looked certain to score has he stood in the centre of the six yard box unmarked. He side footed an effort towards goal but could only find a spectacularly spread Simon Mignolet, who was able to save magnificently. Liverpool didn't rest on that save though and immediately sprang on the counter attack again. Mo Salah was released in midfield by Coutinho and instantly drove at the three Brighton defenders who closed him down. He got to the edge of the 'D' before cutting back on himself and slipping the ball through a gap into the box – into the path of the onrushing Firmino. He beat Dunk to the ball and buried it in the top corner to score his second and Liverpool's third of the day. It was another lightning counter attack superbly executed by Liverpool. The early action wouldn't end there though.
Just three minutes later Brighton gained a corner on their right. As the ball came into the box, Gross jumped above Dunk but seemed to go over the defender. As the it was cleared, the referee blew his whistle and pointed to the spot to everyone's surprise. He apparently gave a penalty for a push on Gross, whilst he was airborne, by Jordan Henderson. Nobody in blue and white appealed and, even after seeing the replay, it seemed a fairly soft penalty. Nonetheless, the responsibility fell to Glenn Murray and he stepped up to blemish Mignolet's clean sheet. Brighton had a lifeline.
Liverpool were merciless though. They continued to come forward and snuffed out any attack instantly. Georginio Wijnaldum played very well at centre half, a fete even more remarkable when you consider it is the first time he has ever played there professionally. Brighton didn't know whether to attack or defend, seemingly caught between a rock and a hard place – push a notoriously flaky Liverpool and risk conceding more goals, or sit back and look to hit us on the counter. They would create chances through Izquierdo in particular, who saw a solo effort brilliantly blocked by Alexander-Arnold. In the end they did neither and it would bite them on the backside.
Late in the game, Coutinho drove into the Brighton area but was brought down on the edge by Dale Stephens. He stepped up to take the free kick himself and what ensued was cheekily incredible. As the blue and white wall jumped, Coutinho proceeded to pass his free kick beneath them and into the bottom corner of Matt Ryan's net. It was typically magnificent from the Brazilian and effectively wrapped up the points. He wasn't done there though. Two minutes later he would find himself with the ball at his feet again and cut in from the left wing. As he got to the edge of the six yard box he curled a shot across the 'keeper, which deflected off Lewis Dunk and into the Brighton net. It went down as a Dunk O.G, but make no mistake about it – this goal was down to Coutinho.
When the referee finally blew his whistle it signalled the end of a miserable afternoon for the home side. Liverpool had been simply majestic and we deserved all five of our goals. It wasn't just the score line that was impressive her though. The manner of the performance was also something to rave about. This could have been a typically frustrating game for The Reds. Brighton had given us the onus and we don't usually do well with it. This is a new Liverpool though. We no longer feel the need to win the game within the first ten minutes anymore. We now understand that there are another 80 minutes in which we can secure three points. This acceptance has seen us grind teams down much more effectively and that is what happened today.
Now is not a good time to play Liverpool. This is becoming a ruthless and unforgiving team. Everton better take note – Sam Allardyce will need his side to be at their best on Sunday.