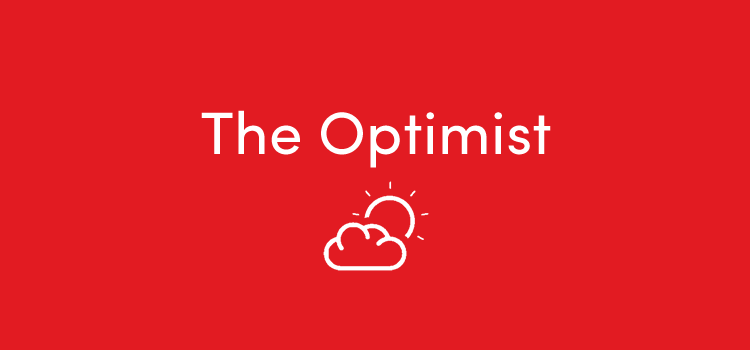 I'm under no illusions here. I know we were only Brighton. They have had a good season, yes, but they are still a recently promoted side and we probably should be sticking five past them on any given day. As well as these facts, they weren't exactly unlucky to come away with a 5-1 drubbing. In fact, they got exactly what they deserved given their performance. I am going to wheel out the old "you can only beat what's put in front of you" line though, as that old saying is true.
Saturday's wasn't just pleasing because we accomplished what was somewhat expected of us though. There were many other facets of this victory which you should write home about.
This team played with one recognised centre half. Yes, you read that correct, ONE recognised centre half. When you take into account that that centre half was Dejan Lovren, half a centre half for any other team in the top four, then you realise the scale of the task that could have been our defensive duties. Not only did we only concede one goal which this makeshift back three, but it was a penalty conceded by a midfielder. A mini victory in itself for Lovren. The Croatian also put in an uncharacteristically good performance too. It was as if he knew he had to step up and talk Emre Can and Gini Wijnaldum through the game. He became a leader and marshalled his defensive partners excellently. Brighton got through a couple of times but were largely kept at bay by the disciplined Lovren, the competent Can and the nervous Wijnaldum. Not many people are confessed fans of Lovren but he deserves a lot of credit for his display at the weekend.
Which actually brings me nicely to the shape employed by Jurgen Klopp. How often have you seen Liverpool use a 3-5-2 under the German? I don't think I ever have. He used a 4-2-3-1 when he first arrived and has been an advocate of the 4-3-3 ever since. Using a back three on Saturday, especially one which consisted of two midfielders (one of which has never played in defence in his professional life), was a massive risk. It had to come off otherwise Klopp was facing pelters. It was the type of decision which managers live and die by, the type which takes a giant pair of bollocks. It came off spectacularly for Klopp. He could have moved a full back into the heart of defence. James Milner would have been a good option, or sticking with a centre back pairing of Can and Lovren could have been viable. To change the shape and throw Wijnaldum in there ensured that Liverpool could actually set up attacks from the back.
The 3-5-2 provided Liverpool with a compact and impregnable midfield. With Henderson and Milner providing cover for Coutinho to push on in support of Salah and Firmino, none of the creativity was lost as one may have imagined upon seeing the team-sheet. If anything, it only served to give Liverpool MORE creative freedom. Coutinho did not have to worry about defending. On the contrary, he was able to take up a free role and basically exploit any space in the opposition half. He was helped by the space Mohamed Salah made by teasing the Brighton defence, dropping into the channels and dragging blue and white shirts with him. It was a deadly combination which Chris Hughton was unable to foil.
To bring all of this together we needed a clever striker. We needed a lad up front who would know when to hold up the ball, when to drop in the space and when to bomb forward in urgency. We needed a forward who could both create and exploit space. Think of anyone?
It's easy to see why Klopp loves Bobby Firmino so much. He provides all of the above. I don't think Liverpool have ever had a striker with so much intelligence and so selfless. Firmino seems so unconcerned by the potential for selfish gains, and so much more bothered by the team's chances of winning. His ability to read a situation so quickly provides his team-mates that have more pace and better movement than he does going forward, namely Mo Salah, with the chance to grab the goals he may not be able to finish.
Speaking of Mo, did anyone notice he didn't actually get on the scoresheet? We were in danger of becoming a one-man team, especially after Salah was called upon from the bench on Wednesday to put Stoke to bed. You can see people now, just moaning that we would be nowhere without his 17 league goals. Bollocks to that, Klopp isn't about that. He is about the team, everyone doing their share and not having to rely on each other for anything but hard work and commitment to the cause. This has been evident in use of Philippe Coutinho this season, sparingly starting the Brazilian just in case he does leave for Barcelona in January so we don't develop an over-reliance on his brilliance. The fact that Salah didn't actually bag one himself on Saturday will please Klopp no end, but should also please all of us too.
With two massive games to come this week we couldn't afford to slip up by the seaside at the weekend. We needed a win. To get one in the manner we did was the perfect way to start a big week. We welcome Spartak Moscow to Anfield on Wednesday, needing to avoid defeat in order to progress to the next round of the Champions League. Following that, Everton walk across Stanley Park for their next hiding. After the way in which Brighton were dispatched on Saturday, there's no reason why we can't look forward to both of these games.