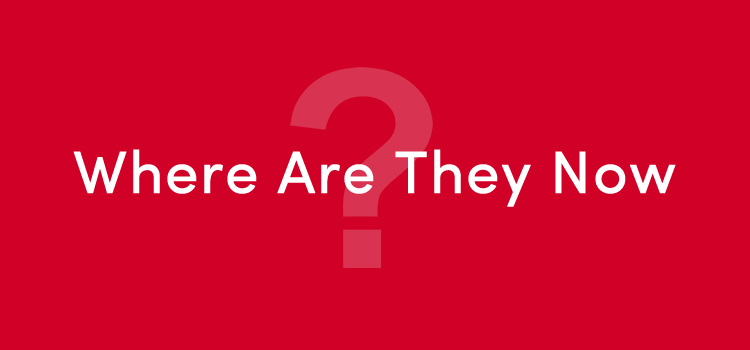 Liverpool were infamously dubbed 'The Spice Boys' in the mid-1990s, with some of their high-profile players lambasted for making the most of their celebrity lifestyle at a time when the club was coming to terms with being nothing more than contenders in English football after decades of routinely being champions. Therefore, when a winger from Eastern Europe showed up in 1996 sporting an Alice band, a rarity for a male footballer at the time, Kopites were understandably reticent. They need not have feared, though, for Czech Republic supremo Patrik Berger had the substance to justify the style.
The midfielder came through the ranks at Slavia Prague and won two caps for Czechoslovakia prior to the country's dissection in the early 1990s, a time of significant political upheaval in Eastern Europe. He was signed by Borussia Dortmund in 1995 and, in his one season with Germany, won a Bundesliga title with the team who would then go on to be champions of Europe the following year. With coverage of European leagues in England very scarce back then, most football fans in this land got their first glimpses of Berger at Euro 96, when he starred in the Czech team that stunned many by reaching the final. He even scored in the Wembley showpiece against Germany, but it was ultimately in vain as the Czechs lost 2-1 in extra time.
His performances prompted Roy Evans to sign him for Liverpool a few weeks after the tournament and Berger had already graced the Anfield turf during Euro 96, so he was not wholly unfamiliar with his new surroundings. He hit the ground running for the Reds, impressing in his early games and turning in a virtuoso display in a 5-1 home romp over Chelsea. He wasn't quite able to maintain that form for the entire season, though, and despite hitting Chelsea for a hat-trick in another memorable day against the Blues, Berger had a frustrating 1997/98. He was often left on the bench and voiced his frustration at Evans. The rift came to a head when the Czech winger refused to take his place as a substitute for a game against Bolton and Evans openly declared the player for sale.
Just as Berger's time at Liverpool seemed to be reaching an end, though, instead it was the manager who exited a few months later, the joint-manager experiment with Gerard Houllier proving a short-lived disaster. Berger gradually began to find his form again and was magnificent during the 1999/2000 season, memorably scoring a long-distance free kick in a draw at Old Trafford. He missed a large chunk of the following campaign through injury but had recovered in time to play in the 2001 FA Cup and UEFA Cup finals. In the former, it was his sumptuous pass that set up Michael Owen for a famous winning goal against Arsenal.
Unfortunately, injury problems plagued the Czech midfielder over the next two seasons and he had become something of a forgotten man at Anfield by the time he left the club upon expiry of his contract in 2003. He remained in England, though, joining newly-promoted Portsmouth, and he scored for them in their first Premier League match. He also netted the winner against Liverpool at Fratton Park in October 2003, a day when the Reds' performance could politely be described as embarrassing. He rediscovered the form which had made him so admired by Kopites as Pompey enjoyed a tremendous season and while he wasn't as consistently impressive in 2004/05, he served a timely reminder of his exhilarating talents with a goal of the season contender against Charlton.
Berger stayed with Portsmouth for one more season before joining Aston Villa in 2006, although he had cited David O'Leary as a key factor in that move and, on the eve of the new season, the Irishman left Villa, being replaced by Martin O'Neill. The new manager took exception to Berger's lack of fitness and sent him on loan to Championship side Stoke that season, but O'Neill praised the veteran midfielder a few months later after he worked hard to improve on his fitness. Their relationship ended on a sour note in May 2008, though, when Berger openly advised Villa team-mate Gareth Barry to accept an offer from Liverpool if the Reds followed through on speculation linking the Englishman with the Anfield club.
The Czech winger returned to his homeland that summer, signing for Sparta Prague, where he had a positive first season before being forced to retire from the professional game midway through the 2009/10 campaign, several years of injuries ultimately taking their toll. In autumn 2010, Berger continued playing at amateur level for Dolni Chabry, where he continued to take to the field into his 40s.
Berger was an obvious hit with female football fans for his boyish good looks and flowing hair, but he had the footballing brain and skill to prove that he was much more than a picture-perfect show pony. His dashing runs along the flanks and constant willingness to get into attacking positions would have made him an ideal fit for the current Liverpool team and, having joined the club when big-name overseas imports were still a relative novelty, he remains a cult icon with Reds fans of a sufficient age to remember him lining out with the Liver bird on his chest.