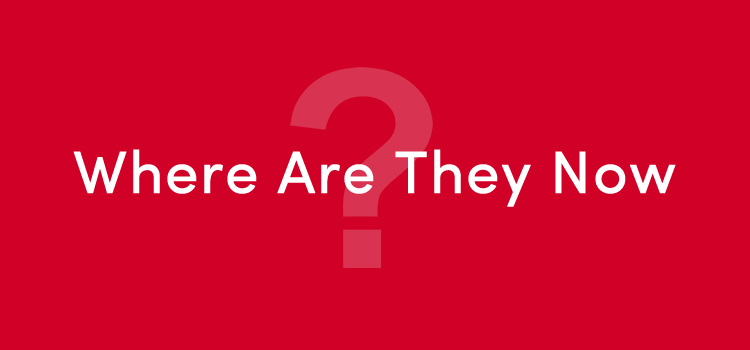 In 2010, a friend of mine tagged me in a link on Facebook to a YouTube video which showed clips from the FIFA computer game of Emile Heskey missing what could politely be described as sitters, all this to the soundtrack of a narrator describing Heskey's attributes with gallows humour. It was typical of the disdain which was often shown towards the former England international, who was regarded as one of the most promising strikers in the country at the turn of the millennium and was considered good enough to go to two World Cups. However, his wayward finishing and cumbersome nature created the less than flattering narrative which has accompanied him throughout a moderately successful career at the highest level.
Heskey's professional career began with hometown club Leicester City, his breakthrough season coming in 1995/96 in Division One (now the Championship), at the end of which the Foxes won promotion back to the top flight. In his early seasons at Filbert Street, Leicester's home ground at the time, the youngster combined well with veteran striker Tony Cottee and he twice won the League Cup with the club, although even then he was criticised by some for his less than stellar goal ratio.
That didn't deter Gerard Houllier from spending £11 million on him in March 2000, breaking Liverpool's transfer record in the process. While goalscoring was not his biggest asset, the physique of Heskey made him an ideal foil for the mobile and prolific Michael Owen and their talents dovetailed perfectly during the glorious 2000/01, when Liverpool won three cup competitions. Heskey had the best season of his career, scoring 22 goals and helping him to become a regular in England squads. A further 14 goals followed in 2001/02 as Liverpool finished second, their highest Premier League finish (and still is, having been matched twice since) and reached the Champions League quarter-finals. Heskey went to the 2002 World Cup and scored in England's 3-0 win over Denmark in the round of 16 in Japan.
However, he was still lambasted in some quarters as being not good enough for Liverpool and he struggled during 2002/03, hitting just nine goals as the team also slumped, missing out on the top four after starting the season with title aspirations. With Owen continuing to excel and young Czech striker Milan Baros making a bright start to his Anfield career, Heskey's future on Merseyside looked bleak. Another average campaign in 2003/04 proved to be his last, the impending signing of Djibril Cisse enough of a signal to the England international that it was time to move on.
Liverpool ended up taking a substantial loss on Heskey, letting him go to Birmingham in 2004 for just £3.25 million. His goal return at St Andrew's wasn't significant better than it had been for the Reds, but the less pressurised environs lifted a lot of the criticism that Heskey took while at Liverpool. He had a nightmare campaign in 2005/06, scoring just four times as Birmingham were relegated to the Championship and copping a lot of flak from disgruntled Blues supporters.
While Birmingham dropped, though, Heskey remained a Premier League player, signing for Wigan in summer 2006. His first two seasons with the club continued in the same vein as much of his career, plenty of endeavour but not a lot of goals to show for it. An upturn in form during 2008/09 saw him linked with a return to Liverpool, amongst other European-chasing clubs. Eventually he signed for Aston Villa in 2009, who at the time were a top six outfit under Martin O'Neill. While his goal ratio still left a lot to be desired, his greater profile alerted him to England boss Fabio Capello, who took a shine to Heskey and included him in the squad for the 2010 World Cup. It was a decision that took many by surprise, despite the striker being a regular presence in Capello's England selections.
Heskey remained at Aston Villa for two more seasons before his contract expired and in 2012, with the end of his career approaching, he took a chance on relocating to Australia, signing for Newcastle Jets in the A-League. After two years Down Under, the veteran returned home in search of one last adventure in England. He joined Bolton midway through the 2014/15 campaign, where alas he looked every bit like a player who was in the winter of his career. Heskey retired from playing in 2016 and, for the last few months, he has been working as a coach with Egerton, a club in the 12th tier of the English football pyramid. Among his colleagues on the coaching ticket is another ex-Aston Villa player, JLloyd Samuel.
Heskey and Liverpool might not have seemed like an ideal fit for one another, but the striker had some of the best years of his career at Anfield and, for all the understandable criticism he took over his lack of goalscoring prowess, he was often selfless in his play and netted several important goals for the Reds, most notably in that 2000/01 treble-winning campaign. A club legend he is not, but he still made a better fist of being a Liverpool striker than the flop brigade of Andriy Voronin, Mario Balotelli, Sean Dundee and, forgive me for swearing, El Hadji Diouf.
That said, the viral video of his FIFA 11 misses was hilarious.