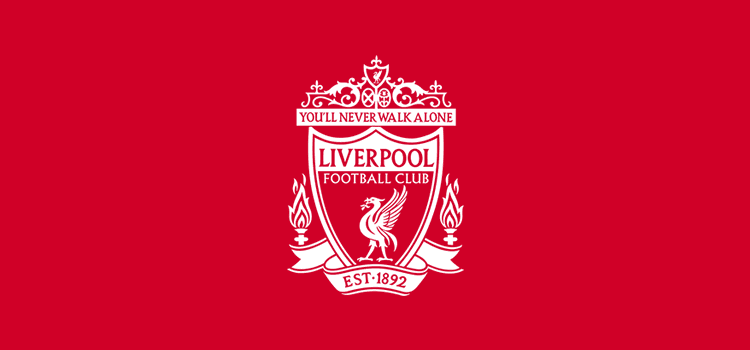 Caislin Boyle reviews the Swansea game with Peter Phillips
Liverpool only really seem to do two types of result: emphatic wins where we look defensively sound or frustrating draws where we look anything but. Losses to Spurs and Man City apart, those are the two types of Liverpool result this season, and generally they follow one after another. For example, we drew against Chelsea and then comprehensively beat Stoke. We drew against West Brom and then outclassed Bournemouth. Then we drew against Arsenal and continued the pattern by trouncing Swansea, and that's what I'm going to discuss here.
The Friday night capitulation was much-discussed, the manner of it placing acute pressure on the Reds to beat the basement club Swansea on Boxing Day. You wouldn't have sensed that from the way we played though – luckily for the players, the manager doesn't appear to believe in allowing a previous result to pressurise the next game.
Though I'm not privy to Jürgen's team-talks I imagine they don't reflect too much on what has been and gone. Whether that's a good thing is uncertain, particularly as we have the recurring tendency to fall apart for short (yet crucial) spells in games. However, what consigning the past to history does do is allow the players to play with freedom. That freedom is what makes us so mesmerising at times and what gives us the platform to play our best stuff. We duly did that against Swansea and got our rewards.
In terms of the lineup there were four changes, a number we're almost becoming accustomed to as the norm. One hotly anticipated change didn't happen, Mignolet kept his place much to the chagrin of some (me included) that would've liked the keeper to be rotated/dropped from the lineup based on form. I'll touch on this more later on.
Otherwise Henderson is injured so dropped out, along with Gomez, Lovren and Mane. In came Wijnaldum, Alexander-Arnold, Matip and Oxlade-Chamberlain. Swansea also made four changes, with McBurnie coming in for his first Premier League start, along with Ayew, Routledge and Fer.
The Reds employed the standard 4-3-3 formation with the presumed remit of 'swarm early and swarm aggressively'. It worked, as only 6 minutes were required for Liverpool to find the net.
It was a beauty too, with Coutinho continuing his scintillating form by scoring yet another pearler from outside the box. He is adding different types of goal to his game (think the deft header at Arsenal), yet screamers are his bread and butter. The build-up epitomised Liverpool. The ever-industrious Firmino robbed Routledge and quickly fed Salah who swept the ball across to Coutinho. He took one touch to provide the space to power the shot home. Individual brilliance facilitated by the team.
The early goal did settle us and we attacked with purpose in search of the second. Swansea are known for lacking real fire power, having only scored more than once twice in the Premier League this season. Getting the second goal would've pushed the game towards being beyond Swansea's reach. Despite the fact that Liverpool score the most goals between the 16th-30th minute of any team in the league, no goal came in this time period in this game.
Coutinho did get in around the back once more, with Salah setting him away again. However, the pull back came to Robertson who fired over. It was encouraging, particularly the linkup play between the front three.
Swansea took a rare foray forward, with McBurnie forcing a block out of Klavan, after which the Reds struggled to clear their lines definitively. Coutinho was caught napping and Robertson had to cover him as Naughton went into the penalty area.
Liverpool then could have had a penalty, Salah going down in the box when reaching for a Firmino cross which he managed to hit accurately despite the attentions of Naughton. For me it was never a penalty, though some fans argued that Salah had been obstructed. Luckily it didn't matter and the Reds pressed on.
Firmino then gave his decreasing number of detractors something to smile about when he missed a chance he unequivocally should have scored. Mesa hit a sloppy pass following pressure from Oxlade-Chamberlain which was picked up by Salah who put Firmino through. Having skinned Fernandez, Firmino danced his way into the penalty area and hit his shot just wide. His mistake was bringing the ball back onto his right foot, it meant he arrowed the shot excessively. Had he not over-complicated things, it would've been a near-certain goal. But it's Firmino – we love him and he made it right in the second half.
The second goal was made in Brazil. Following a foul from Fer, Coutinho lofted the free kick toward the onrushing Firmino who made great contact to give Fabianski no chance. It was a great finish, make no mistake. It was an even better run. One difficult to track. Although, Swansea's effort was particularly poor in that respect. I even liked their dance celebration – Barcelona should be ashamed of themselves for attempting to break these two up.
Alexander-Arnold then split the play with a ball toward Firmino which eluded Ollson, drawing the foul. The free kick was straight off the training ground, with Coutinho inventively sliding the ball across to Salah who would've worked the keeper had he made slightly better contact. It was a surprising bit of play, one which was close to paying dividends.
The next goal warmed the hearts of the nation (or at least everyone watching this game). The move began with good work from the increasingly comfortable looking Robertson who kept the ball in play, got back to his feet to receive the pass from Coutinho to then cross the ball into the box. That cross was headed away by Mawson but only as far as the battering ram that is Trent Alexander-Arnold. He won a ball he had little right to and then rifled the ball home in off the bar.
In a goal reminiscent of Jon Flanagan's against Spurs in the 2013-2014 season, you could see what it meant to Trent. Desire turned to relief, which then morphed into pure, unadulterated joy. It was the goal that meant Swansea would have to score 3 for the first time this season to get anything. With that goal came a bold prediction from me: Alexander-Arnold is the next one-club man. Some might consider that premature but I believe it.
Liverpool were 3 up and cruising, and we barely had time to catch our breath before the fourth. As much as our attacking abilities are rightly lauded, some of Swansea's defending was criminal. The first goal resulted from a giveaway and so did the fourth. A loose Ayew pass allowed Mo Salah to pick his pass – he unselfishly chose to give Firmino a sitter. This was Salah's second assist of the game. It may be easy to hail that side of his game after a 5 nil hammering but it really is important. Being a team player is the only way with Klopp.
Bucking tradition, Klopp made reasonably early subs. Lallana and Solanke both came on and evidently wanted their first goals (of the season for Lallana; for Liverpool for Solanke). Lallana didn't get that elusive first goal but he was involved in the build-up for Oxlade-Chamberlain's. Lallana had a shot blocked which found its way to Oxlade-Chamberlain, who laid it off to Alexander-Arnold. He chased the loose ball after a cross from Alexander-Arnold and poked it over the desperate Fabianski. The touch on the knee showed exemplary technique and allowed him to get the shot away.
His celebrations were almost sheepish insofar as he scored with such ease. Inwardly he was presumably delighted, his move from Arsenal looking more vindicated by the day.
Solanke had another chance to break his duck, once again doing little wrong; this time his volley was saved by Fabianski. His second volleyed chance just went past the far post. He lifted his shirt and hid his head but he needn't have. The Liverpool fans can see he is doing the right things, and when he does become a regular scorer I believe we have a real talent. He's another one for whom the move north has been entirely justified.
Swansea had once last chance in the last moments of the game – sub Abraham headed well and Mignolet was forced into action. He tipped the ball over and the whistle blew. I said earlier I would address the Mignolet situation – there's little to say beyond the fact that he still isn't great and the Swansea game does nothing to alter that consensus.
However, let's focus on who is good enough – the rest of the team! Well, they were yesterday in any event. It was a routine win against lowly opposition that boosts goal difference and shortens the gap to Manchester United. Leicester will provide a sterner test.
Ordinarily I discuss three main talking points but there is just one for today: Klopp improving players. There is not one player (even Mignolet) that hasn't been improved by the German. Robertson now looks like he fits, Oxlade-Chamberlain is playing dynamically and Firmino is now an undisputed number 9 with excellent all-round qualities. I could name an aspect of every players' game which has been improved by Klopp. He is a quintessential coach and I hope he can coach us toward another festive period win. Onto the next – up the Reds!