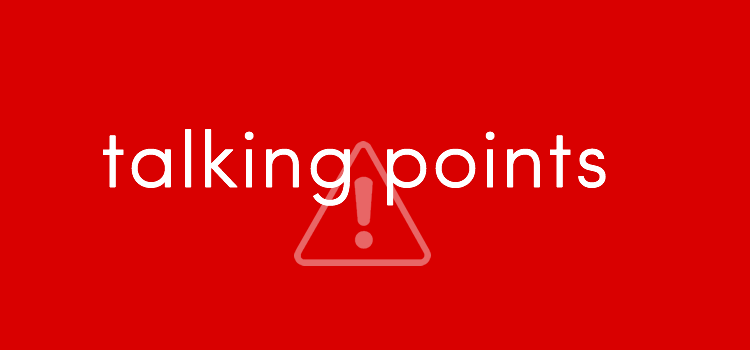 Falmer Stadium, Brighton and Hove – When the unstoppable force meets a very movable object, the result is what took place on Saturday. Chris Hughton's Brighton side played host to one of the league's fiercest teams, and they felt every bit of that throughout the match. Jurgen Klopp's Liverpool side came into the clash in fine form after their 3-0 win at Stoke in midweek. Klopp kept with the theme of squad rotation by making six changes to his side for the second game running. Despite all the changes, his side were simply too much for the hosts as it turned into quite the long afternoon for them indeed. Chris Hughton came into the clash having conceded 5 goals in each of his last 3 games against Liverpool, and he added another one on Saturday. Here are the five key talking points from Liverpool's 5-1 win over Brighton.
1 – Talk About a Makeshift Backline
When it was confirmed in the build-up to the game that Joel Matip had picked up yet another injury, fans were sent into a now normalised panic. Most expected Ragnar Klavan to simply fill his now vacated space but Jurgen Klopp doesn't like to be that simple. Rather, he opted to go for a back three, with the defensive trio being Dejan Lovren, flanked by Emre Can and Georginio Wijnaldum. Reporters told the manager post-match about their surprise with the decision he made and his response was jokingly admitting that the two midfielders were just as surprised when they heard the news too. However, the performance they put in was as cultured and composed as possible, given the circumstances. Brighton were limited to only 2 shots on target (with one being the product of a horrible penalty decision). Altogether it was an extremely comfortable outing at the back, and the clean sheet was lost due to no fault of their own.
2 – Dazzling Firmino
The least discussed member of Liverpool's 'fab four', Roberto Firmino is a player whose value is easily missed by the casual observer. Immediately turned into a crucial player upon Jurgen Klopp's arrival at the club, he has been going from strength to strength ever since. His link-up play, intelligent movement, and selfless nature are a few of the attacking contributions he makes that can't be recorded on a spreadsheet. And on the defensive side of things, he's given the responsibility to lead the press from the front and he relishes in it. Always closing defenders down and fighting to make interceptions. He was described by his manager post-match as being extremely "annoying" for the opposition defenders. On top of all that brilliance, he bagged himself a brace in an all-round fantastic performance. It's only when he makes direct goal-contributions that he's given any notice from outside the Liverpool-sphere, and he's beginning to improve on that front as well. In fact, he's directly contributed to 16 goals already this season in all competitions, taking his level to ridiculous heights.
3 – Coutinho Was Magical
Speaking of Brazilians, Firmino was excellent, but Coutinho was simply out of this world on Saturday. As soon as the game started and he began getting on the ball, you could tell that he came to play. Dancing with the ball at his feet like any Brazilian with the number '10' on his back, Brighton did not know how to contain him. Re-enacting scenes from his futsal upbringing, Coutinho was enjoying himself out there and it was plain for everyone to see. His attacking play, when paired with Salah and Firmino was a sight to behold. If he alone was unplayable, what word could be used to describe the horror of the three of them. The sheer cheek of his performance was epitomised in his goal. Sitting a few yards outside the penalty area, he hit his free kick low on the ground knowing that the wall would jump and allow him to sneak it underneath. He's scored like that once before, and he was talented enough to do it again. He left the pitch at full time after registering a goal and 2 assists (3 if whoever decides these things is feeling generous). After watching performances like that, it's no wonder why Barcelona fought tooth and nail to sign him over the summer, and why Liverpool fought even harder to make sure he stayed. It's uncertain how much longer he'll stick around for, but while he's still here, we would be doing ourselves a disservice to not sit back and enjoy.
4 – Still no Adam Lallana
It's taking a while isn't it? Fans have been waiting all season to see Adam Lallana's return from the thigh injury that's kept him out since the summer. He got his first few minutes of the campaign in the 1-1 draw with Chelsea and you would be forgiven for having expected him to push on from there. However, not only has he not stepped on the field since then, he hasn't even been named on the bench. It's clear that Jurgen Klopp is in absolutely no hurry to rush him back from what was quite the long term injury. To make matters worse, the festive season might not be the best time to ease a player back into the squad, as fixtures come thick and fast and dropping points now can be of massive detriment to how the 2nd half of the season unfolds. With Liverpool just a draw away from qualification to the Champions League Round of 16 however, Wednesday's clash with Spartak Moscow provides a great opportunity for him to get his first start. And perhaps this is the exact fixture Jurgen Klopp was waiting for.
5 – Liverpool Back in the Top 4
Since the 4-0 victory over Arsenal in August, Liverpool have been hovering around the top four spots but never actually inside of them. Saturday's win saw them leapfrog The Gunner's into 4th place, 3 points behind Chelsea and 6 behind Manchester United. While of course, there's no reward for being in the top four at the beginning of December; the teams who occupy those places around Christmas are usually the ones who finish there in May. Klopp's men will have to work hard to maintain or better their position by the 25th as some testing fixtures await them. A resurgent Everton side under the tutelage of Sam Allardyce (undefeated against Jurgen Klopp) will travel to Anfield for the first Merseyside Derby of the season. Before West Brom, Bournemouth, and Arsenal round off the matches before boxing day rolls around. This is usually the part of the season when things start to get really lively. And title race aside, the table looks like it's just beginning to shape up that way.