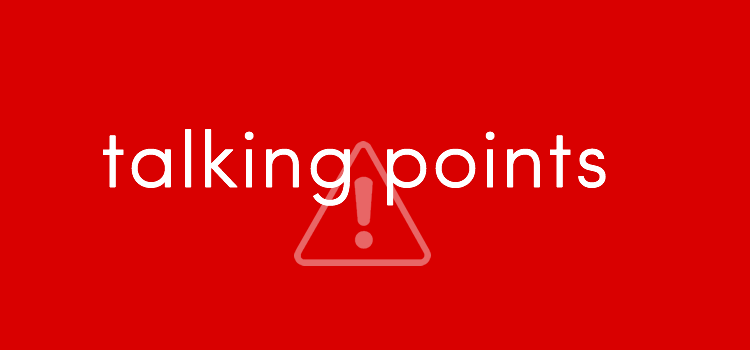 Vitality Stadium, Bournemouth – Liverpool travelled to the South Coast on Sunday to face Bournemouth as they looked to bounce back from two consecutive disappointing home draws. Klopp continued his rotation policy as Mignolet, Gomez, Henderson, and Oxlade-Chamberlain all made their way into the starting line-up. This was being touted as a potential banana skin for The Reds, especially considering the fact that they were winless in their last two meetings against Eddie Howe's men. However, the match turned out to be nothing of the sort. Straight from the first whistle it was made clear that Bournemouth were going to afford their visitors the large share of possession and they were made to pay for it. Three goals followed Coutinho's brilliantly hit free-kick that struck the post. And although there was a moment of panic when Jermain Defoe was sent through on goal and struck the woodwork himself, the game was pretty much smooth sailing. Roberto Firmino added a 4th in the 2nd half to seal a comfortable Sunday afternoon for his team. Here are the five key talking points from Liverpool's 4-0 win at Bournemouth.
1 – The Front Three Put On a Show
It's a truly special day when Liverpool's numbers '9', '10', and '11' are playing as if they're on a playground. Dancing past defenders will all the confidence in the world and linking up with teammates as if those defenders weren't even there. Some of the sequences between Salah and Coutinho looked unbelievably easy; none more so than when they played a quick one-two on the edge of the box that Coutinho clipped into the path of the Egyptian only to see his volley smothered by Begovic. He eventually got his goal just moments later after skinning Charlie Daniels for the umpteenth time, cutting on to his left foot, and then slotting home. None of this was before Coutinho scored himself a lovely goal however. After playing a nice little first-time ball to Robertson with the outside of his foot, the Scotsman gave it back to him and he took off. Taking the ball deep from midfield, he got in and around the penalty area then starting working his magic. Weaving through multiple defenders, committing another with a dummied shot, then coolly finishing past Begovic inside the near post. He went on to grab an assist as well, playing in the delivery that lead to Firmino's first and the team's fourth.
2 – Oxlade-Chamberlain Stakes his Claim
Week by week, Alex Oxlade-Chamberlain continues to improve as he steadily beds himself in to life at Liverpool. It seems apparent now that Jurgen Klopp intentionally took his time in regards to getting the Englishman accustomed to his new surroundings, responsibilities, and expectations. Initially giving him substitute appearances almost entirely as a winger, he's slowly beginning to be featured more regularly as a midfielder. He started as one of the three central midfielders on Sunday and he likely put in his best performance in a Liverpool shirt so far. It's been mentioned how he has all the features to be the perfect 'Jurgen Klopp player'. He's quick, strong, a powerful runner, good with his feet, a decent passer, strikes a ball well, isn't afraid to get stuck in, and can run for the cause all day long. All those attributes were on full display at Bournemouth. None of this was exemplified better than when he slid in brilliantly to dispossess Jordon Ibe at 3-0, he got back up on his feet, knocked it past his defender then slammed the ball into the post on his left foot. It would've been a terrific goal had it gone in but it was hopefully still a great sign of things to come. With Liverpool travelling to The Emirates to take on his former side on Friday, he did almost everything he could to put himself firmly in contention to start.
3 – Lovren Gets a Much Needed Goal
You would be hard pressed trying to find a figure that's been as maligned this season as Dejan Lovren. The Croat has taken incredible levels of criticism from fans and pundits alike, as every mistake he makes is put on World News headlines. So, it's hard to decide whether it's a little funny or depressing that when he has a very good game his name disappears from news everywhere. Just pushing the argument that the media decides what narratives they want to push. Regardless, his performance deserves praise. Cutting a composed and commanding figure at the back, Bournemouth were limited to only one clear chance thanks to his staunch defending, coupled with the three men beside him. Additionally, he scored a goal in the first half that remarkably showed just how brave he is; throwing his head down where he knew he was likely to get kicked for his troubles. He's a player that always gives his all when wearing the Liverpool shirt, and it's very pleasing to see him play as well as he did on Sunday.
4 – Competition for Places at Its Peak
It's hard to remember the last time Liverpool had this many options, especially on the attacking end. Coutinho, Mané, Firmino, Salah, Solanke, Oxlade-Chamberlain, Lallana, Wijnaldum, and Ings are all currently competing for the 5 attacking positions, and this is without even considering the injured Daniel Sturridge. With such a wealth of talent, it would almost be criminal to not be rotating to the extent Klopp is. Keeping all these players happy and match fit is extremely difficult, especially when considering the fact that they aren't in the League Cup anymore. However, this intense competition for places is only beneficial to the team as a whole. Players are keen to impress when given their chance, which inevitably raises the level of all the players on the pitch. Sadio Mané has been in a poor run of form lately and now we're in the position where he could be dropped for Friday's trip to The Emirates, who would've guessed that earlier in the season?
5 – Winning Run Needs to Be a Priority
Antonio Conte recently suggested that Manchester City's incredible 16-match winning run has made his side's good form seem minuscule. Liverpool are in a similar boat, but there are definitely still improvements in consistency to be made. In the 2013/2014 season, Brendan Rodgers' Liverpool side went on an 11 game winning streak and the closest they've come since then was the following season with 6. Just like most other things in football, winning is a habit. Putting a run together sends belief throughout the club; from the players to fans to coaches, the belief that they can beat anyone rings true. The longer it goes on, the more invincible a team feels. Can anyone see Manchester City's run coming to an end anytime soon? While the level Guardiola's men have reached is unbelievable, there's no reason as to why Liverpool can't go on a little run of their own. Win just 5 games on the bounce and it's remarkable just how well that bodes for your league position. Ignore all of the chaos surrounding them, Liverpool need to put their heads down and get firmly in the habit of winning, starting with Friday's trip to Arsenal.