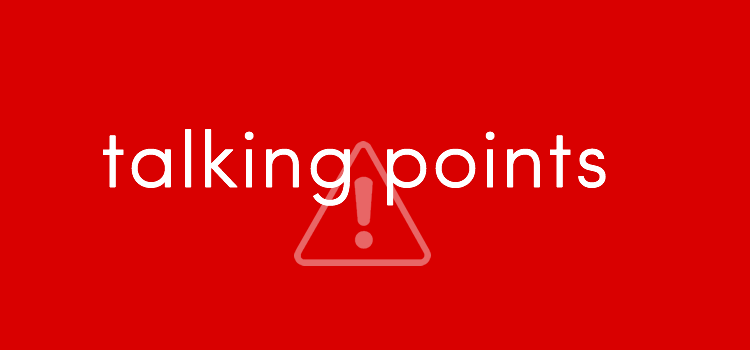 Emirates Stadium, London – Kicking off the first round of return fixtures in this Premier League season, Liverpool travelled to North London to take on Arsene Wenger's Arsenal. Fresh off a 4-0 trouncing of Bournemouth on Sunday, The Reds headed into this game in high spirits. Jurgen Klopp held nothing back with his team selection, playing arguably his strongest possible line-up which obviously included the 'fab four'. Everything seemed to be going brilliantly for Klopp and his men, Coutinho headed the visitors into the lead before Salah doubled shortly after halftime. The joy was short lived though as a disastrous 5 minutes saw Arsenal score the 3 goals necessary to put them in the lead. However, Liverpool responded well and Roberto Firmino put the sides back on level terms yet again in the 71st minute. The final 20 minutes of the game were entertaining, to say the least as both sides looked more than capable of getting the decisive goal. Neither side found it however and the points were shared in a truly enthralling match. Here are the five key talking points from Liverpool's thrilling 3-3 draw with Arsenal.
1 – Roberto Firmino Shows His Importance Again
Probably the least appreciated member of Liverpool's electric attacking quartet. Roberto Firmino's presence is felt massively whenever he steps on the pitch and is given the duty to lead the line. He put in an absolutely monstrous performance on Friday night, one that goes beyond what is normally expected of a centre-forward. The Brazilian was a thorn in Arsenal's side all game long, as exemplified by his 3 successful tackles, 6 recoveries, and an incredible 12 duels won (8 of them being in the air). This is all in addition to his assist for Salah and his goal that earned Liverpool a point after being 3-2 down. Throughout much of his time at Liverpool, his defenders have pleaded that his importance to the team goes far beyond mere goals and assists. His trademark qualities haven't diminished in the slightest, but now he's adding those end product statistics to his game. He now has 14 goals and 8 assists in all competitions this season; scoring one and setting up another in each of his last two league games. A truly integral player to the football club, arguably the most integral.
2 – Coutinho Continues to Be Brilliant
After a much-maligned summer, there were few things as talked about as Philippe Coutinho's future commitment to the Liverpool cause. A lack of motivation from the Brazilian was feared by most fans, however, those fears have turned out to be nonsensical. Returning from his injury like a man on a mission, Coutinho took no time in showing everyone at Liverpool what they had been missing and why he was so highly sought after in the summer. Criticisms of his 'lack of end product', 'lack of consistency', or 'one-dimensional style of play' have been emphatically proved wrong. He's started 10 league games this season and in almost every single one he's managed to stand out from the rest as the best player on the pitch. Friday night was another showing of his consistent brilliance this season. Primarily in the first half, he pulled the strings and danced around Arsenal's midfield for fun, all while also managing to put his name on the scoresheet.  He already has 6 goals and 5 assists to his name and that's in addition to his 5 goals and 2 assists in Europe, which are both in addition to his unquantifiable magic that he puts on show. In a week when Barcelona trounced Real Madrid 3-0 in 'El Clasico', it's becoming harder and harder to imagine Coutinho being a Liverpool player much longer. Similarly to Luis Suarez, it seems as though all we can do is just enjoy the time we still have with him.
3 – Failure to Close Games Out Shows Again
For spells, during Friday's game, you would be forgiven for thinking you were watching a rerun of Liverpool's trip to Seville from November. In both games, they found themselves in a seemingly perfect position but were unable to contain a shift in momentum that put the opposition on the front foot. Only one minute separated Salah putting Liverpool 2-0 up and Alexis Sanchez pulling it back to 2-1. And there was definitely a feeling in the hearts of most Liverpool fans that their team was now in trouble. Memories of the capitulation in Spain began to resurface, and fears started to come to fruition. The Emirates felt this shift in momentum and cries of "Shoot!" rang loudly when Granit Xhaka picked the ball up in space just three minutes after the goal from Alexis. Liverpool were absolutely unable to regain any kind of footing as Arsenal sensed blood. Mesut Ozil picked up the ball in midfield and had Emre can running alongside him to worry about. However, it only took a simple one-two to completely take Ozil's German compatriot completely out of the game. As a matter of fact, saying the one-two caused him to lose his man would be doing him a massive service; it was pure laziness and negligence on his part. There wasn't any form of communication from him in an attempt to pass on the man, or any sign of desire to try and prevent what would become the eventual 3rd goal. In addition to his lack of responsibility, the first goal came from an error by Joe Gomez and the second from a disastrous piece of goalkeeping by Simon Mignolet. All three goals were entirely preventable and were yet another example of just how far this team has to go until they can even be talked about as the finished product.
4 – Damning Performance from Mignolet
It doesn't take long for one of these games to come up again. Decent showings from Simon Mignolet usually last just long enough for people to forget how suspect he can be, but then games like Friday night come up again. His command of the penalty area was questionable, to say the least, but what really ruined his night was his attempt to save Granit Xhaka's long-range strike. At first viewing, it looked as if the ball moved all over the place right before it reached the Belgian. However, after second and third viewing it's clear that the ball did indeed move in the air but long before it reached his goal. In fact, the reason as to why the ball ended up in the back of the net was due to him reaching for the ball with only his left hand (which is also his weaker hand). It was a really baffling attempt at a save and one that is simply inexcusable at this level. Even looking past the games where he's clearly been at fault, Mignolet has done little to help his case. His saves per goal ratio stands at 1.10 and is the lowest in the entire league. It's become almost custom to expect these types of things from Mignolet which is in and of itself a massive problem.
5 – Maximum Points Needed from the Next Three Games
Seeing Manchester City extend their winning streak to 17 this weekend has brought incredible awe and jealousy to the rest of the league. They're a super team and have accomplished feats that can only be marvelled at. However, one thing that they have shown is something obvious but not always touched upon: how beneficial consistent winning is to the overall league position of a team. Yes, that sounds embarrassingly obvious, but at what point during Man City's run was they concerned about what the teams around them were doing? The hope that Burnley would do them a favour and take points off Manchester United was never there. When you're winning your games it doesn't matter what your rivals are doing at all. With that being said, Liverpool have three very winnable games coming up before they face the aforementioned beast that is taking the league by storm. Swansea and Leicester make the trip to Anfield before Klopp's men travel to Turf Moor. If the Merseysiders manage to take maximum points from these games, then their league position will undoubtedly reap the rewards.