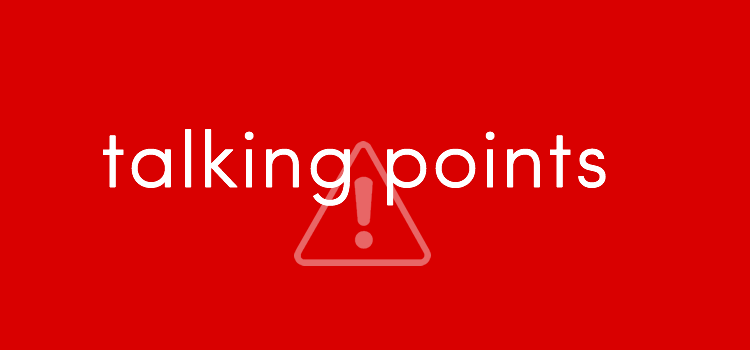 Anfield, Liverpool – Following the disappointing conclusion to the Merseyside Derby on Sunday, Liverpool played host for the 3rd time in seven days as they welcomed West Bromwich Albion to Anfield. After missing the opportunity to leapfrog Chelsea into 3rd place over the weekend, a win was necessary to make sure further ground wasn't lost. The game followed similar patterns to the derby as Liverpool boasted the majority of possession and shots on goal, yet came away with a mere point. Unlike Sunday's encounter however, there was no moment of magic from Mohamed Salah to get the crowd off their seats, and other than a disallowed goal from Dominic Solanke, the net didn't bulge. Here are the five key talking points from Liverpool's 0-0 draw with West Brom.
1 – The 'Fab Four' Didn't Click
It doesn't happen very often, but the quartet of Philippe Coutinho, Roberto Firmino, Sadio Mané, and Mohamed Salah all failed to deliver. The famous link-up play between the attackers that has been producing goals for fun lately was nowhere to be found. Alan Pardew's low block, paired with the defensive contributions of midfielders Claudio Yacob, Jake Livermore, and Grzegorz Krychowiak, made any space for Liverpool's front men extremely hard to come by. Though, when the spaces did appear, and gaps began to form in the Baggie defence, there was simply no clinical instinct to make the most of it. Whether it was Mané having a poor touch from a brilliant ball from Coutinho that sent him in on goal, or Mohamed Salah completely mistiming his header when he found himself unmarked in the box. The hope is that these magical players will start ticking again sooner rather than later.
2 – More Goals Needed from Elsewhere
As mentioned, Liverpool's brilliant attacking quartet was unable to impact the game to the extent that would have allowed at least one of them to find the back of the net. Unfortunately for the team, such a scenario often results in no goals being scored at all. So far in the Premier League this season, there has not been a single game in which Mané, Coutinho, Firmino, or Salah failed to score in and Liverpool managed to score. Simply put, if one of those four players can't score then nobody can score. Just taking a look at Manchester City shows how crucial spreading the goals around can be. If the game is tight and Aguero can't score then it's Sterling, if not him then Silva, if not then De Bruyne, or maybe Sane, Guardiola can bring Jesus on from the bench, Fernandinho can get some goals, hell even Otamendi has bagged his share already this campaign. Yes, they are an exceptional team and clearly the best in the country, but that doesn't mean that lessons cannot be learned from them. A clear example of what spreading the goals around efficiently looks like is the Liverpool team of 2013/2014. Suarez had 31 league goals, Sturridge: 21, Gerrard: 13, Sterling: 9, Skrtel: 7. While the highest total so far this season outside of the 'fab four' is Sturridge with 2. The players currently leading the line are undoubtedly brilliant, but when they're having an off day there needs to be a goal threat coming from other areas of the pitch.
3 – Momentum Has Started to Slow
It's a shame. Form had really started to pick up after the loss to Tottenham, with Liverpool scoring 32 goals in the 9 games that followed in all competitions. More importantly, it seemed as if a corner had finally been turned in regards to the team's ability to dispose of opposition that they were expected to beat. Brighton, Southampton, and Spartak Moscow didn't stand a chance when they faced The Reds. Unfortunately, the theme that seemed to be recurring in the earlier parts of the season has found its way back into the fore somehow. The pattern of dominating possession, peppering the opponent's goal with shots, and limiting the opposing attack to an extremely miniscule number of chances, yet somehow being unable to win has resurfaced. The Merseyside Derby was an absolute joke in that regard, and Wednesday's stalemate only furthered the narrative. Liverpool went into Sunday's clash knowing that a win would have put them above Chelsea into 3rd place in the league, but they find themselves two games later sitting outside of the top four. Granted, it's a very congested table so two victories could just as easily prop them up a few places. However, the feel good factor that had begun to buzz around Anfield after the positive domestic form and qualification to the next round of the Champions League has started to dissipate. A problem that can only be cured by winning football matches.
4 – Trent Was the Standout
If one clear positive can be taken from the match, it would undoubtedly be the exceptional performance put on display by Trent Alexander-Arnold. Although West Brom offered very little going forward for the majority of the game, he still very much dealt with whatever was thrown at him. Getting stuck in for a tackle and 3 interceptions, while also winning 4 of his duels. However, the primary reason for his praise is the outstanding contribution he gave going forward. In fact, he was the most threatening player on the pitch. Constantly roaring down that right hand side and causing all sorts of problems for both Kieran Gibbs and James McClean. His delivery was sublime as well, creating two of the very few sights at goal. His low cross in the first half was just an inch ahead of Salah, making him unable to get the crucial touch on it. And the pair reunited in the second half as Trent's sublime ball found the Egyptian unmarked in the box and maybe even a little surprised at the time and space he was afforded; the header was completely mistimed and bounced harmlessly wide of the goal. It was a bit perplexing as to why Klopp subbed off the right back for Joe Gomez in the latter stages of the game, given that he's definitely the more offensively threatening of the two, and he was putting in a very impressive performance indeed.
5 – Fixtures Afford No Time to Waste
As everyone knows by now, we are well into the heavy winter fixture list. Games come thick and fast as teams are likely to spend just as much time traveling as they are to spend training. A trip to the South Coast awaits Jurgen Klopp and his men this weekend as they face an unpredictable Bournemouth side. It's a ground where they were defeated last season, and something similar would be catastrophic. It's safe to say that there are definitely better games to play in order to get back on track. Following that tricky away day is a venture to North London, where Arsenal will start off the first round of return fixtures for the season. Not much needs to be said about how big of a match this is. Especially when one considers the fact that the two teams are currently separated by a mere point. In an ideal world, Liverpool would have beaten both Everton and West Brom at home, putting them in a position where they could maybe afford to drop a few points in these next two away games. But as we all know, that wasn't the case and a tough week now lies ahead for the men in red. How they come out of it may in fact determine what kind of a season this is going to turn out to be.