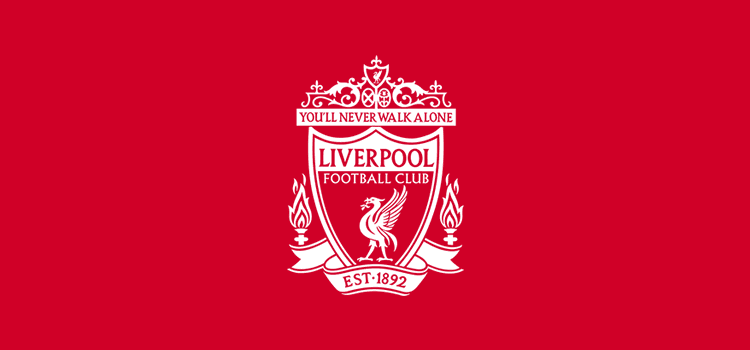 Liverpool versus Everton is seen as the friendly derby and for good reason. Both teams were spawned from the same ground and owned by the same man, John Houlding, upon inception. Everton were a vital crutch to Liverpool in the immediate aftermath of the Hillsborough disaster in 1989 and have been ever since. It is also not uncommon to see fans of both sides mixing on a matchday in a boozer or even in the stands. The neutral might be forgiven for thinking that this wasn't a rivalry at all. Well, myself and the rest of the lads here at FoL are here to put that myth to bed.
In the words of John Aldridge and Steve McMahon, our lads have come from all over the place. We all have a different take on this game. So here, for your reading pleasure, is what the Merseyside Derby means to us. SPOILER ALERT: This is a big one.
Dean Mannion
What can you say about The Ev? Well, they're a shower of bastards. Liverpool fans have always looked down on them in fairness. Everton have always been seen as more of an annoyance than a credible rival. The sun even shines on a dogs arse every now and again but, by and large, we usually beat them. Now Manchester United, they're our REAL rivals. Everton are just, well, there. With that being the case it is easy to understand why they hate us so much. We obviously don't like each other but, for them, their hatred dates back to the 1980's when they were denied entry into the European Cup because of the ban on English clubs due to the Heysel disaster. That made Liverpool villains in the eyes of many clubs fans, but Everton more than anyone. They still to this day believe they had a squad good enough back then to be genuine contenders for European glory. It's a grudge that festers on.
For me, this rivalry is personal. I come from a mixed family of Liverpool and Everton fans. I work daily with fervent blues and banter is the norm. When Everton lose I make the point to go in with a big smile on my face, and likewise when Liverpool lose. A win isn't desirable, it's a necessity. Work will be a nightmare as will Christmas Day with the rest of the Mannion's. Contrary to what you may think though, I don't hate Everton. In fact, I actually want Everton to do rather well all things considered. While it has been fun to see them squirm a bit this season, my ideal scenario is for Liverpool and Everton to finish 1st and 2nd (in that order obviously) in the league as it used to be in the halcyon days of the 80's. Let's just hope that resurgence doesn't begin on Sunday.
Peter Phillips
This maybe dubbed a "Friendly Derby" but when those 22 players cross the White line on to hallowed turf of Anfield this is not a battle its a war. Not just on the pitch , in the stands for 90 minutes , the pubs , living rooms family ties are cast aside and whether you are a Red or a Blue this is the most important 90 minutes in your life at that time.
My family are 99% Reds with the odd Blue thrown into my extended family. Whilst the build up to this game is always exciting I feel that having been scoring for fun lately it is extremely hard to see anything but a ride tide rising around Anfield come 4pm on Sunday.
With the new manager thrown into the mix it will make for a more one sided game and expect to see stats of possesion something like 70% to Everton`s 30%. Make no bones about it Big Sam will come and park a double decker bus in front of the goal Liverpool are attacking and an articulated lorry in midfield and a moped up front buzzing around 2 defenders chasing long balls after every clearance like wasp in a jam jar.
Whilst this will happen I still fully expect Liverpool to pick this Everton team apart it may be that we need a little patience but they have far too much quality in attack for the result to be anything other that 3 points for Liverpool.
Score prediction 2-1
Liam Togher
Confession time: I'm not from Liverpool. I'm not even from England. This LFC member hails from Ireland, which largely explains why my feelings about the Merseyside derby would not be as intense as those of supporters from within the city.
It would be remiss to think, though, that I perceive this as any standard fixture. Even from another country, the derby is a big one. The thoughts of scrolling through Twitter to read gloating Evertonians in case it all goes wrong are very unpleasant ones, although luckily that's a scenario which has very rarely come to pass in recent times. Usually it's the Toffees who end up trying to go off the grid in the hours and days after a Merseyside derby.
As if it was ever needed, this weekend's clash brings with it an additional desire to see red triumph over blue – the presence of the ineffable Sam Allardyce in the away dugout. Here is a manager who, albeit with a good track record in this league, seems to think he should be in the frame for the Barcelona or Real Madrid job and who would celebrate a goalless draw on Sunday as if Everton had won their first league title in more than 30 years. Oh, and a certain Wayne Rooney is back with his boyhood club. I've seen him score far too many winning goals at Anfield for my liking.
As Peter mentioned above, Sunday will be about patience for Liverpool. This won't be a glorified training match like the midweek romp over Spartak, but the Reds should have the attacking quality to edge what promises to be a blood and thunder contest, both on the pitch and on the touchline. God help the fourth official on Sunday.