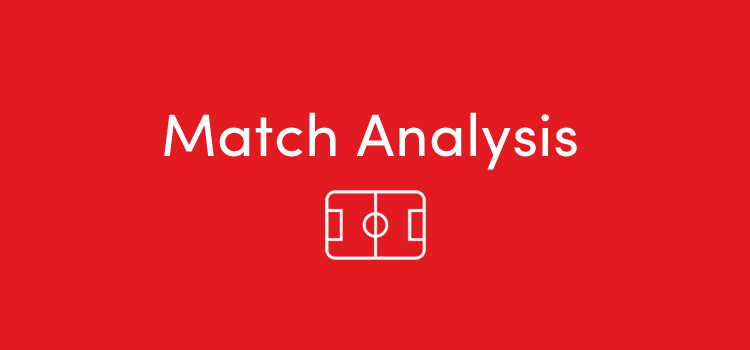 Jurgen Klopp's side got themselves another relatively easy win, against a faltering West Ham, in what turned out to be Slaven Bilic's final game at the helm of the London club.
The Reds have recently put together a fine streak of 3 convincing wins, with an encouraging +9 goal difference during that span and while they didn't face any major opponent, they have gained confidence again, which is very important, entering yet another international break, during which some players may return from long absence, allowing Klopp to readjust his plans for the next games.
Slaven Bilic deployed a 3 – 4 – 2 – 1 for his team in an attempt to control the midfield by outnumbering his opponents in that specific area of the pitch.
Klopp had the pleasure to see Sadio Mane finally eligible after more than a month and started him along Salah and Chamberlain, with Firmino as striker and Can and Wijnaldum as midfielders.
Here is a good moment to note an obvious, but highly important conclusion: Liverpool are a totally different team when they have the ability to field both Mane and Salah. The pace that these two provide to the squad is tremendous, especially in counter-attacking situations and only a handful of teams can stop them when they are in good shape.
From the very early stages of the game it became obvious that Liverpool played something like a 4 – 2 – 4 when in possession, with Salah moving centrally, close to Firmino, leaving Chamberlain in a right-midfielder role and Salah on the opposite flank.
In our last piece on Liverpool's 3 – 0 win against Maribor for the Champions League, we emphasized how Salah was really effective from a more central area, something close to a second striker role, although sometimes he seemed to be the main striker, with Firmino moving to the sides. In this game this was a basic tactical scheme: Salah was not only moving close to Firmino or even in a striker position alone – forming this 4 – 4 – 2 mentioned above – but he would also move deeper on the pitch, trying to connect his midfielders – Can and Wijnaldum – with the forwards. He was even the player to receive the first ball from centre-backs on occasions.
Mane's return also meant that Alberto Moreno wasn't forced to run up and down the left flank, in danger of omitting his defensive duties. Andre Ayew was the player who would move to his side and although he assisted Lanzini for West Ham's only goal and hit the post early in the match, this was effectively his only touch inside the box. Chicharito once again didn't receive the passes he needs to be effective (0 through balls overall for his side) and although they had some decent passing-game (76% – 78% pass success rate overall) their threat was limited.
Liverpool's opener perfectly sums up the sloppiness of West Ham this season. After taking a corner from the right side, Liverpool's defence clear the ball, Salah and Mane reach their own box with just one pass and have only one player to face before Salah scores comfortably.
Neither of the teams changed their tactical approach after the goal: Liverpool continued to play in a 4 – 2 – 4 when they had the ball and West Ham defended in a 5 – 4 – 1.
Another set-piece hurt West Ham's defence for the second Liverpool goal. Hart prevented Noble from scoring an own-goal, but Matip was comfortable enough to score after he grabbed the rebound.
The first half ended with West Ham failing to create any threat in order to return to the game, with Liverpool keeping the lead just as easily they created it.
With the beginning of the second half, Bilic brought on Andy Carroll and deployed a well-known style of trying to reach his striker within the box through long balls, which of course had little impact.
What had some impact was that Carroll's physical presence – and just that – meant that one Liverpool centre-back (Matip usually) had to be close to him, therefore other West Ham players could move more forward towards the box.
It was Lanzini who took advantage of this situation, when he found himself inside the box in the 55th minute – a rare occasion in this match – Joe Gomez failed to clear the ball from Ayew's cross and the Argentinian gave his side some hope with a nice finish.
But that was not for long as shortly after Chamberlain sealed the victory for his team, when he scored after Hart once again had made a good save in the first place.
Once again West Ham demonstrated a miserable defensive organization, despite the fact that 5 of their players had followed their opponents' counter-attacking, but left Chamberlain wide open on the right side.
Liverpool were comfortable enough to defend their 2 goal lead and in fact, they scored once again in the 76th minute, with Salah netting another one – after a nice effort and assist from Mane – confirming he is his side's MVP so far in the season.
Conclusion
Liverpool enter the international break in fine mood and have the chance to work on the things that have gone wrong so far.
The idea of Salah moving in a central-forward position on a regular basis has proved very effective lately and the return of Mane means that Klopp has now more options attack-wise, in an area that seemed to have completely lost its pace a fortnight ago.
The upcoming return of Clyne will hopefully improve the defensive solidity as well and it remains to be seen if the German coach is right to point to his absences for – some – of his side's woes.