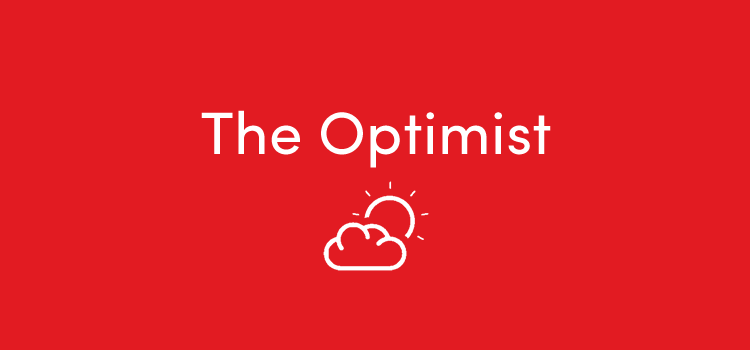 The game in Seville on Tuesday was a classic example of how sports psychology works. For anybody who isn't aware of clutch performing and freezing, watch that second half and see it in action. Liverpool completely abandoned logic and reason, as did Sevilla. The only problem was that Sevilla did it for the better, playing completely on instinct and showing greater motivation for the desired result. Liverpool bowed and allowed Sevilla to clutch. It was a nightmare but it happened. Can't change, just need to move on now. The visit of Chelsea at home on Saturday could have been either the perfect game to put things right, or the worst game to play after such a demoralising performance. It all came down to the reaction on the pitch.
When Chelsea come to Anfield it is usually an affair fraught with confrontation and controversy. They're dramatic games which are usually fascinating tactically. Chelsea are traditionally a conservative team, the antithesis of all that Liverpool have become at least since Rafa Benitez left in 2010. Since then Liverpool have mostly been about free-flowing, hipster fancying football. These two are the footballing equivalent of Tory pragmatism and Labour idealism.
This should have been an end-to-end affair. This should have been a game full of action and talking points. This should have been a game that you couldn't take your eyes off. And it was…Well, it sort of was.
It was a very un-Liverpool like performance. The team selection seemed slightly strange. No Mane, no Can, no Firmino. Instead there was Milner, there was loads of Oxlade-Chamberlain, and there was Sturridge. Maybe Klopp was going for it. Perhaps he was looking for a reaction following Sevilla. Good on him, it was refreshing to see him being so proactive and making bold changes which had the potential to actually change the way we approach a game.
That wasn't the case though. The changes were practically like-for-like. Milner was very, well, Milner. He buzzed around, he won the ball, he offered an option in the middle of the park, he was neat, he was tidy. He was typical James Milner. Mr Solid. Mr Reliable. It wasn't a bad performance, he didn't do anything wrong or fuck up in anyway. In the same sentiment though he was hardly inspiring. He offered little creatively. Would Can have been a better option? Or Wijnaldum? Possibly, they certainly would have ventured up the pitch more often than Milner. It was easy to see why he was picked though.
Oxlade-Chamberlain was probably the best of the three big changes. This lad is starting to show why Klopp was so eager to buy him. His tactical awareness has been praised enough by me in this column but he showed something else on Saturday – actual technical ability. How often was he lambasted at Arsenal for a lack of end product? His performance at the weekend showed that end product isn't the be all and end all. You can retain the ball and be effective for your team. You can track back and help your full back out, that's OK for a winger to do. You don't have to take on three or four players before setting up the striker. You can win the ball as a winger and recycle possession. He hardly lost the thing. Didn't matter how many players closed him down – two, three, four – Oxlade-Chamberlain kept the ball for his team. His hard work and sharp intuition also set up a goal for his team. Is right lad, can't ask for much more.
Sturridge was a little more worrying. I don't know about you dear reader, but I was hoping to see the Sturridge of old. You know the fella, he used to sit on the shoulder of the last man and be a one-touch finisher. That guy who used to have pace to burn, electric movement and the finishing touch of an experienced brass. That wasn't what we got though. Instead we got a Daniel Sturridge who was trying to be an English Roberto Firmino. The worst thing about it was that he looked shoe-horned into that role. That's not you mate. You should show that movement off the ball that terrifies defences. This was sad to see.
On the whole, it wasn't a bad performance. Chelsea looked like they were going to scythe through us at times. There were points in the game where it looked like they were about to take full control and a goal was imminent. But they didn't. When it looked like the game was getting away from us we managed to reign it back in. Just as the shark was pulling the rod out of our hands, we'd wake up and reel the line in just in time. We remained competitive throughout. We were patient in the face of the blue wall. We got a goal that was just about deserved. We should have hung on but we didn't. The best thing about their goal (if you want to say there was a 'best thing') was that it was unavoidable. OK, they came at us strong after Salah scored. But it was a complete fluke, there was nothing Mignolet could do about it. Nobody's at fault, it's just one of those.
There wasn't a lot to be worried about after that game. Yes, Chelsea were able to get through us too easily at times but we stood strong. We had opportunities of our own and we now have a player that takes them when they come his way. That being said, it was a performance that lacked the usual intensity. The pace and fury that has come to typify Klopp's Reds was absent on Saturday.
It wasn't bad but it wasn't inspiring. After Sevilla, I'll take that.