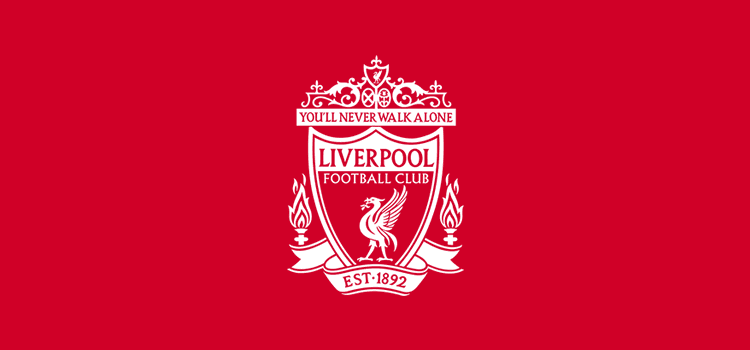 Money. The influence of it can be great. The introduction of it changes everything. Before the summer of 2007 Liverpool didn't have much money. Former chairman David Moores knew he couldn't sustain the club in the current climate any longer. He knew that he had to sell up if Liverpool were to become a force again. The power Chelsea and Manchester United had in their wallets was transforming football in England, and Moores knew he simply couldn't compete. It was time to do the right thing in his eyes and find a new owner for Liverpool Football Club. He found two who would be co-owners.
Tom Hicks and George Gillett bought the club from Moores for a reported £350 million in February 2007. They would go on to become infamous for their handlings of the club finances and the eventual sale to New England Sports Ventures. But back in 2007 they were lauded as the men who were going to bring glory and gold back to Anfield. That summer they set their stall out.
Following Liverpool's appearance in a second Champions League final in three years under Rafa Benitez, big players around Europe were now taking notice of the club. Benitez had clout and he would attempt to use it to bring the best young players in the world to Anfield. Andriy Voronin was first through the door, joining on a free from Bayer Leverkusen. Ryan Babel joined from Ajax for £11.5 million, rejecting Arsenal, on the back of an impressive performance at that summer's European under-21 Championships. Yossi Benayoun had had a quiet second season at West Ham United but that didn't put Benitez, a long-time admirer of the Israeli, off paying £4.5 million for his services. Lucas Leiva had already agreed to join Liverpool from Gremio in January of that year but completed his £6.5 million move in the summer. Charles Itandje was brought in as goalkeeping back-up to Pepe Reina. He moved from Lens for £1.4 million. Continuing his apparent new hunger for future stars, Benitez also brought in Sebastien Leto from Lanus in Argentina for £1.8 million and Damien Plessis from Lyon for an undisclosed fee.
Balancing the books was going to be tricky and Benitez decided to take this an opportunity to start afresh. Old heads like Jerzy Dudek, Robbie Fowler and Bolo Zenden were released for free. Luis Garcia was also shown the door even though he was recovering a major knee injury. He went to Atletico Madrid for £4 million. Another player on the move back to Spain was Mark Gonzalez. He left Anfield after only one season to go to Real Betis for the same price. Florent Sinama-Pongolle moved to Iberia too, this time to Recreativo Huelva for £2.7 million. Following a loan at Marseille, Benitez cut his losses with Djibril Cisse who made his move permanent for £6 million. Gabriel Paletta move back to Argentina after a solitary campaign in England, joining Boca Juniors for £1.2 million. Continuing the purge of the 'one season wonders' was Crag Bellamy, who went to West Ham for £7.5 million on the back of a solid season.
There was one big move Benitez made that summer though. A number of clubs had been after Fernando Torres for some time. He was widely regarded as one of the best strikers in his native Spain but questions were asked about his ability to cope with the physical demands of other leagues. He would also be hard to prise away from his boyhood club, Atletico Madrid, where he was club captain. Benitez eventually managed to convince Torres that Anfield was the place for him – which may not have been that hard if you had seen his custom captain's armband emblazoned with the words 'You'll Never Walk Alone' – and he sealed a £20 million move in July 2007. It would prove be a bargain.
The summers transfer activity had brought positivity to the fans. Everyone was in buoyant mood going into the first game of the season at Villa Park. The result improved the mood. Martin Laursen's first half own goal was cancelled out by Gareth Barry's penalty in the 85th minute and it looked as if the game would end in a draw. However Steven Gerrard stepped up to a free kick on 87 minutes and whipped it into the top corner from 30 yards out, proving that no matter how much things change his influence at the club will always stay the same. That midweek we had our first Champions League game of the season, facing Toulouse in France. The game ended 1-0 thanks to a stunning strike from Andriy Voronin. We then played our first home game of the season against Chelsea. Fernando Torres put us 1-0, scoring a goal that would become his trademark, on his debut. However Liverpool were left fuming when referee Rob Styles gave a dubious penalty against Steve Finnan, which Frank Lampard stepped up to convert. Next up were Sunderland at the Stadium of Light – they were comfortably beaten 2-0 with goals coming from Momo Sissoko and Voronin again. August was saw out with a 4-0 extra time win against Toulouse which sealed out progression to the Champions League group stage. Sami Hyypia, Peter Crouch and a double from Dirk Kuyt proving enough to defeat the surprise package of Europe from last season.
In between the transfer window shutting and the next round of international fixtures, Derby County came to Anfield. Billy Davies' boys surprisingly won the Championship play-off final the season before but were finding life hard back in the Premier League. This was evident when doubles from Xabi Alonso and Andriy Voronin, were added to by Ryan Babel and Fernando Torres as The Rams were annihilated 6-0 in the later summer sun. After the international break came a run of three draws. Premier League stalemates away at Birmingham City and Portsmouth sandwiched a 1-1 draw in Porto in the Champions League. We finally got back to winning ways by knocking Reading out of the Carling Cup 4-2 at the Madejski, a game highlighted by Torres' first hat-trick for the club. September was completed when Yossi Benayoun scored the only goal of the game at the JJB Stadium to beat Wigan 1-0.
The beginning of October saw an unusually unorganised Liverpool side get played off the park at home to Marseille. Mathieu Valbuena scored the only goal of the game in a surprising 1-0 defeat. The following weekend Spurs came to Anfield and were on their way to a 2-1 win after a Robbie Keane double cancelled out Andriy Voronin's opener. However Fernando Torres scored a 92nd minute equaliser to save Liverpool's blushes. After another international break we travelled to Goodison Park for the first Merseyside Derby of the season and what a game it turned out to be. Everton took the lead when Sami Hyypia put through his own net shortly before half time. Not long after the break Tony Hibbert fouled Steven Gerrard in the area and was given his marching orders, before Dirk Kuyt converted the penalty. Kuyt should have been sent off for a dangerous lunge on Phil Neville but was allowed to stay on the pitch. In the last minute of the game, Neville pulled off an amazing save on the line with his hand and was sent off himself for deliberate handball. Kuyt stepped up again to snatch victory in one of the most dramatic Merseyside derbies in recent years. Another two tough tests were to follow for Liverpool over the following week. We travelled to Istanbul first to face Besiktas and were disappointingly beaten 2-1, a result which left us bottom of our Champions League group. We then welcomed Arsenal to Anfield in the Premier League on the Sunday after. Arsenal were flying high at the time, unbeaten domestically so far that season. Fernando Torres put us ahead but Cesc Fabregas equalised and the points were shared. October was rounded off by knocking Cardiff City out of the Carling Cup 2-1 on Halloween.
We started November with a 0-0 draw at Ewood Park against Blackburn but switched the style on in the next game. Besiktas came to Anfield having beaten us in Istanbul and above us in our group. Only a win would do and what a way to do. Steven Gerrard, doubles for Peter Crouch and Ryan Babel, a Yossi Benayoun hat-trick comprised the 8-0 scoreline which became a record win for any team in European competition – a record that still stands to this day. A 2-0 win at home to Fulham and a 3-0 win over Newcastle at St. James' Park came before Liverpool switched the style on again in the Champions League, beating Porto 4-1 to make our Eurpean revival look ever more like. A win in Marseille on matchday 6 would definitely see us into the next round.
A busy Christmas period began with the 4-0 drubbing of Bolton. It was followed up with our first domestic loss of the season, going down 3-1 at the Madejski to Reading. Spirits weren't low for long though as we got the required win in Marseille to put us through to the next round of the Champions League, beating the hosts 4-0 in their own back yard. However Manchester United came to Anfield next and Sir Alex Ferguson's side were able to walk away with a 1-0 win thanks to a single goal from Carlos Tevez just before half time. Things went from bad to worse in midweek as Chelsea knocked us out of the Carling Cup, beating us 2-0 at Stamford Bridge. We were able to pick ourselves up towards the end of the month with wins over Portsmouth (4-1) at Anfield and Derby (2-1) at Pride Park, and a goalless draw with Manchester City at Eastlands, but there can be no doubt that December was a bad month.
January also didn't start as planned. Titus Bramble's 80th minute strike cancelled out Fernando Torres' goal to claim a point for Wigan at Anfield. Drew Talbot then did the same for Luton Town at Kenilworth Road in the F.A Cup the following Saturday to set up a replay. Middlesbrough then consigned Liverpool to a third 1-1 draw in a row at The Riverside. Things were starting to look up when Luton were finally put to bed, going down 5-0 in the F.A Cup third round replay at Anfield. But the weekend after saw us take part in out fifth draw in as many Premier League games, Aston Villa this time securing a 2-2 result. It looked as if we would claim another draw against West Ham at the end of January until Mark Noble stepped up to convert a 93rd minute penalty. This was after a sensational F.A Cup fourth round tie at Anfield though. Havant & Waterlooville were playing in the Conference South at the time and took the lead twice at Anfield before eventually succumbing to a 5-2 defeat. It was still a heroic performance though and one which the F.A Cup is all about.
January also saw the winter transfer window open and Liverpool dipped their toe in the water. Rafa Benitez made Javier Mascherano's long term loan from West Ham permanent, securing the deal for £17 million. Someone had to make way for Mascherano and Momo Sissoko was the unfortunate player. He moved to Juventus for £8.25 million in the only departure of the month. Benitez also strengthened at centre half, bringing in Martin Skrtel from Zenit St. Petersburg for £6 million to add depth.
Peter Crouch, Steven Gerrard and Fernando Torres scored the goals to give us our first win of the new year against Sunderland at Anfield at the beginning of February. This was followed up by a 0-0 draw at Stamford Bridge a week later before Barnsley came to Anfield in the next round of the F.A Cup. They walked away as surprising 2-1 winners when Brian Howard scored with the last kick of the game to send Liverpool out. We needed something positive following that defeat and it came a couple of days later with the visit of Inter Milan in the Champions League round of 16 1st leg. Marco Materrazzi was sent off in the first half and Dirk Kuyt scored an 85th goal which he would dedicate to his late father. Steven Gerrard added to the scoreline in stoppage time to give Inter a mountain to climb in Milan two weeks later. February was complete with Fernando Torres showing his class once again, scoring all of Liverpool's goals in the 3-2 win over Middlesbrough at Anfield.
March would turn out to be another busy month, despite our exit from both domestic cups, and began with a 3-1 win over Bolton at the Reebok. When then beat West Ham 4-0, Newcastle 3-0 and Reading 2-1, all at Anfield. In between the games against Reading and Newcastle, we went to Milan to meet Inter again in the Champions League. In a game that showed Liverpool as a major European force once again, Inter were soundly beaten 1-0 although there should have been more than Fernando Torres' single conversion. That was before Liverpool made the short trip down the M62 to face Manchester United at Old Trafford. It would turn out to be a crushing defeat as Wes Brown, Cristiano Ronaldo and Nani scored the goals in a 3-0 win for the home side, in a game which really showed the gap in class between the two teams. There was one last big game to play in March as Everton came to Anfield looking to close the gap on Liverpool in fourth place in the league. A goal from Fernando Torres in the 7th minute ensured that didn't happen as we tightened out grip on a Champions League place for the following season.
The beginning of April saw three meetings with Arsenal, the first being the 1st leg of the Champions League quarter-final at the Emirates. Robin van Persie put Arsenal ahead but Dirk Kuyt equalised and gave Liverpool a vital away goal to hold onto at Anfield. The following Saturday we played Arsenal at the Emirates again and, again, the game finished 1-1, Peter Crouch's header being cancelled out by Niklas Bendtner. Arsene Wenger then brought his side to Anfield for the return leg of the Champions League quarter-final knowing he needed to win. With all prior meetings between the two sides ending even this season, something had to give. Arsenal started off like a freight train and Abou Diaby put them 1-0 up. Sami Hyypia equalised though and Fernando Torres put Liverpool ahead just after half-time. Theo Walcott came on and ripped through Liverpool to set up Emmanuel Adebayor to put Arsenal on the verge of qualifying for the semi-finals. However Liverpool hit back immediately when Steven Gerrard put us back ahead via a penalty. As Arsenal pressed ahead Liverpool exposed them on the counter and Ryan Babel scored with the last kick of the game to make sure it would be Liverpool who would meet Chelsea for a fourth season in a row in Europe's top competition.
Back in the Premier League Liverpool were on their way to finishing the season unbeaten. Gerrard, Torres and Voronin rendered Roque Santa Cruz's 92nd goal a consolation at Anfield as Liverpool beat Blackburn. A weakened side beat Fulham a week later, with Peter Crouch and Jermaine Pennant scoring in a 2-0 win at Craven Cottage. Birmingham City were the last side to face Liverpool in April, claiming a point in a 2-2 draw at St. Andrews.
Towards the end of April we played Chelsea in the 1st leg of the Champions League semi-final at Anfield. Dirk Kuyt put Liverpool ahead in what was looking like another famous European night at Anfield. However Avram Grant's Chelsea rallied and forced an own goal from John Arne Riise in stoppage time to take a crucial away goal back to West London. A week later Didier Drogba put Chelsea ahead before Fernando Torres equalised and sent the game into extra time. With the final in Moscow in sight for both sides, it was Chelsea who kicked on and Drogba scored again before Frank Lampard converted a penalty. Ryan Babel scored a screamer with minutes to go but it was too late. Liverpool were out of the Champions League.
There were still two Premier League games to play in May however. First Manchester City were defeated 1-0 at Anfield thanks to another Torres goal. The Torres scored his 33rd of the season at White Hart Lane on the final day of the season and was joined on the scoresheet by Andriy Voronin, as Liverpool closed 2007/08 with a 2-0 win over Spurs.
Having finished 4th in the league and got the semi-final of the Champions League there is enough of an argument to say that Liverpool had a good season. There was underperformance in the cups, especially the F.A Cup, but that is hardly remembered. Liverpool had re-established themselves as a force under Rafa Benitez since he arrived at the club in 2005 and this season only reinforced that. Not only were we putting the performances and getting the results which supported this idea, but we now had the pulling power to sign the best players in the world. This was the season Fernando Torres will be remembered for most fondly at Anfield. He scored 24 league goals, a record for foreigner in their first season, and 33 in all competitions. His partnership with Steven Gerrard was blossoming and it was clear that, with the right signings over the summer, Liverpool could be on the verge of something special.