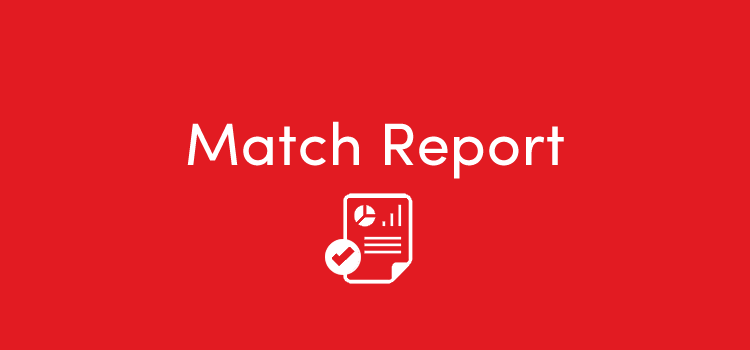 Trying to recover from a result like the 3-3 draw Liverpool succumbed to on Tuesday night was always going to be tricky. It wasn't so much the result, as many probably would have taken a draw at the start of the night, but the manner in which the point was gained. Giving away a thumping lead only to lose the three points in the final minute of the game was sickening. Following that result you like a fairly easy home game. The visit of Chelsea to Anfield probably wasn't what the doctor ordered but a positive result would go some way to improving morale among players and fans if one could be sought.
Jurgen Klopp made a fair few changes to his side ahead of this game. Simon Mignolet returned to the fold in place of Loris Karius, as did Joe Gomez for Trent Alexander-Arnold.  The surprises came as reading out of the teamsheet went on. First Gini Wijnaldum lost his place to James Milner. Then it was revealed that Sadio Mane was surprisingly left on the bench, with Alex Oxlade-Chamberlain being preferred instead. The final shock came in the form of Daniel Sturridge who started in place for double-scoring Roberto Firmino.
Chelsea lined up pretty much as many predicted. Andreas Christensen continued in place of David Luiz, now seemingly maligned by Antonio Conte. Danny Drinkwater started alongside Tiemoue Bakayoko and N'Golo Kante in central midfield. Alvaro Morata foraged up front alone with only Eden Hazard in support.
After a tentative start to the game by both sides, it began to open up slightly. Chelsea looked to hit Liverpool on the counter and Hazard was looking sharp. A Hazard in the mood is not a prospect which is fanciful for any opposition of Chelsea and the Belgian was causing Liverpool no end of problems. Drinkwater was also proving to be a nuisance, making dangerous runs forward from deep in midfield. Liverpool were causing Chelsea problems of their own though. Mo Salah and Alex Oxlade-Chamberlain were linking up well, with latter in particular impressing on a rare start. Oxlade-Chamberlain's runs inside from the left were dragging defenders around the pitch and his ability to make the right decision when needed was helping his team retain possession. It was not creating opportunities though and Liverpool were finding them hard to come by. Chelsea had formed a wall of blue in front of Thibaut Courtois' goal which was nigh on impenetrable for Liverpool. It was they who were finding ways through.
Hazard first had a shot from twenty yards out which Mignolet was equal to. Moments later Drinkwater made another burst forward and was slid in by Hazard. He took one touch into the box which eliminated the possibility of a challenge from Matip. However Mignolet came out quickly and managed to win a goal kick as Drinkwater tried to round him. Liverpool were also nearly found wanting from a corner and better control under pressure from Gary Cahill could've resulted in the away side taking the lead. They were pulling a ragged Liverpool defence all over the pitch. Time and again red shirts were drawn towards the ball without thinking of what was going on around them. It was clear that if Conte fancied throwing on more big guns in the second half that things could quickly turn nasty for Liverpool.
When referee Michael Oliver did blow the whistle for half time he called time on a fascinating forty five minutes of action. It had turned out to be a fairly open game which Chelsea had edged in fairness. Liverpool seemed to have the power to pick holes though. Chelsea hadn't buckled yet but it was possible that their exertions in Kazakhstan in midweek could come back to haunt them as time went on. Would Conte's side be able to draw first blood or would a long flight to and from the edge of Asia come back to haunt them?
When the second half kicked off Liverpool looked to get forward a lot more and test Chelsea. Coutinho and Sturridge in particular were seeing more of the ball and Liverpool's ability to play in tight spaces was troubling Chelsea. That said, it was still the away side creating the more clear cut chances. Twice Davide Zappacosta opened Liverpool up down the Chelsea right, twice he squared a dangerous ball across the face of Simon Mignolet's goal, twice Alvaro Morata was unable to make to make telling contact. The deadlock was eventually broke though and it came from a familiar source.
Philippe Coutinho had the ball 30 yards from goal and started to run at the Chelsea defence. As he go to the 'D' he was dispossessed and Bakayoko tried to control but could only get a toe on it. Oxlade-Chamberlain slid in before Bakayoko could recover, nudging it into the path of Mo Salah. The Egyptian turned and passed it into the bottom corner of Courtois's goal in one movement, sending the Kop into raptures. This was threatening to be the type of game that was either going to be decided by a moment of brilliance or madness. Fortunately for Liverpool and Mo Salah, it was the former which had given us the lead.
Conte responded by bringing on Cesc Fabregas for Danny Drinkwater, and throwing men forward in numbers. Liverpool were stoic in their resistance but did have a couple of hairy moments when Ragnar Klavan hit two clearances against his own man in his own area. Klopp also made changes, bringing on Gini Wijnaldum for Daniel Sturridge to add numbers in midfield. Mo Salah was now the lone threat up front Liverpool were looking to use his pace to exploit Chelsea on the break.
Fabregas was getting in dangerous positions and finding Marcos Alonso. But the left wing back was unable to make anything serious happen for his side. Chelsea sent on Willian and Pedro in an effort to try and get something from the game. With five minutes left Willian had the ball on the corner of the box. He took a touch to take the ball wider and chipped it towards the six yard box. However the cross veered towards Mignolet's goal. The 'keeper scrambled backwards and flung himself into the air despairingly, but he could only swing a glove at fresh air as it sailed over his head and into the top corner. It was kick in the teeth for Liverpool who had held sat back to defend the lead, maybe a little too early. Chelsea began to commit more men forward. They now smelled blood and were aiming to capitalise.
Although it was Chelsea who came forward it was Liverpool who had the last big chance of the game, when Mo Salah had a low shot saved in stoppage time by Thibaut Courtois. Michael Oliver blew the whistle minutes later, signalling the end of very good game of football.
Jurgen Klopp will obviously be disappointed to come away from this game with only a point having taken the lead against stubborn opposition. However, like the result in midweek against Sevilla, it is a result that many would have take before kick-off and that shouldn't be lost. It was a fascinating game and Liverpool played their part. The intricate passing, the fast movement, the hard work – both sides – added to the big game atmosphere. There are plenty of positives to take from this game, none more so that Mo Salah's fifteenth goal in twenty games.