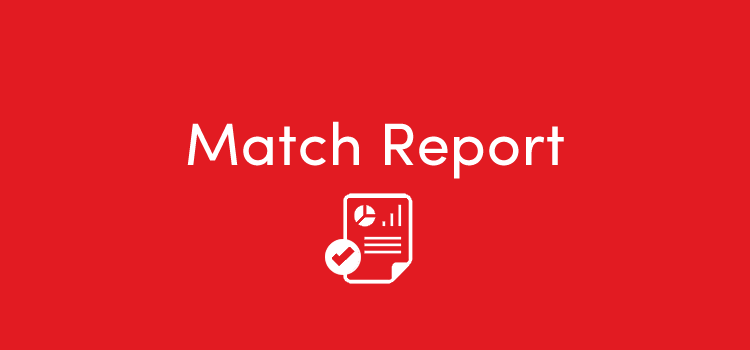 This time two weeks ago we were lauding the win over Maribor in Slovenia, a record 7-0 victory. Liverpool were rampant on the Austrian border and it seemed as if Jurgen Klopp's side had finally dispelled the ghost of the 5-0 defeat to Manchester City in September. Fast forward two weeks and Liverpool now have another huge defeat to get over. The 4-1 defeat to Spurs a week ago Sunday gone was one which truly showed the distance between us and the rest of last season's top four. A resounding 3-0 victory over Huddersfield on Saturday was the first step on the road to recovery following that defeat. Three points last night over Maribor in the Champions League would have put us on course to qualify for the next round of the competition while giving us another much-needed confidence boost.
The visitors made a couple of changes to the side that was pulverised by Liverpool a couple of weeks ago. Switching to a five-man defence, Jean-Claude Billong came in as extra cover at the back as Darko Milanic seemed to show more caution in this game. Aleks Pihler also came into the side to add solidity to the midfield, while Marcos Tavares was replaced by Jasmin Mesanovic up front.
Liverpool made the usual rotational changes to their Champions League squad. As always Loris Karius came in for the designated Premier League goalkeeper, Simon Mignolet. Ragnar Klavan continued to deputise for the injured Dejan Lovren at centre-half, but Joe Gomez made way for Trent Alexander-Arnold. The other big change for Liverpool came up front, where Saturday's goalscoring hero, Daniel Sturridge, made way for Alex Oxlade-Chamberlain to get his first European start.
Maribor's fear was evident from the outset and who could blame after their last encounter with The Reds. They attempted to sit very deep in a bid to frustrate Liverpool, as most visiting teams do at Anfield. They initially looked as though they would attempt to break but their balls into the channels for Hotic and Bahar were not accurate enough to cause the Liverpool defence any issues. Liverpool, on the other hand, looked to play fast and furious football, as they always do. Jurgen Klopp's plans were disrupted early on though. The proposed pre-West Ham rest for Jordan Henderson had to be cut short due to an injury for Georginio Wijnaldum, who was forced off after turning his ankle in an innocuous passage of play. This didn't deter Liverpool though. We continued to forage ahead, using the pace we had out wide to try and prise open the staunch Maribor defence.
Liverpool were forcing the odd chance, although Maribor were mostly rather stingy. Roberto Firmino had a shot off target early on but it took until the 21st minute for Alex Oxlade-Chamberlain to have The Reds first chance of the game. From a short goal kick, Roberto Firmino won the ball 30 yards from goal. It fell to James Milner who poked it wide to Alexander-Arnold, who was wide open. He squared it across the box first time for Oxlade-Chamberlain but Pihlar got back superbly to take the ball off his toe. Alexander-Arnold put another delicious ball into the box a couple of minutes later which Mo Salah couldn't bring out the air to capitalise on. Liverpool were now breaking down Maribor and one could sense a goal on the horizon.
It certainly looked likely in the 30th minute. After a sustained period of possession, Alexander-Arnold found himself with the ball at his feet again in the opposition half. He curled in another testing ball which Roberto Firmino got his head on the end of. The header came off the leg of Suler and looked as if it would loop into the top corner of the Anfield Road End net. However, Jasmin Handanovic sprung from nowhere to miraculously tip the ball onto the bar. It was a wonderful save, which looked like it could be a sign of how Liverpool's night might just go.
Chances were now being carved on a regular basis, but a combination Maribor players crowding out Liverpool attackers and a poor touch under pressure resulted in no goals as yet. Liverpool were doing well to retain the ball in midfield and win it back early. Our passing through the midfield was very good and our final ball was also excellent. All that was missing was that finishing touch.
If that was to come then it wouldn't be in the first half as both sides went in goalless at the break. Jurgen Klopp ran down the tunnel seemingly as if he had work to do in the dressing room. That was very obvious judging by his sides first half display. They had largely been contained by Maribor, who had much improved since the prior meeting between the two. The decisions being made by Liverpool on the attack as the half wore on stunk of desperation and lack of ideas. Klopp had his work cut out at halftime to convince his side they could get something productive out of this game.
When the second half kicked off it seemed like Liverpool had come out with renewed vigour and purpose. Instead of lashing people forward and hoping someone made something happen, there seemed to be a clear plan. It paid off after 3 minutes of play.
Trent Alexander-Arnold had delivered some wicked balls into the box in the first half and the tactic looked to be for that to happen more regularly in the second period. When James Milner played the ball to the young fullback on the corner of the area, his head was up looking for a target. When he whipped it in flat across the face of goal, it was Mo Salah who managed to get the back of his heel on the end of it to flick it beyond Handanovic and into the Kop goal. The crowd erupted with a weird cheer of relief and joy. It was the moment of magic that was needed to break down this stubborn defence and it came from probably the only man on the pitch with the impudence and cheek to pull off that type of finish. Moments later, Liverpool had the chance to double their lead.
Roberto Firmino had the ball on the corner of the area and flicked it between Rajcevic's legs and the centre half pulled him back. It was something the Maribor players had been doing all night – silly fouls which the referee had been pulling up – and this time it had resulted in them conceded a penalty. It seemed as if Maribor were now falling apart as James Milner, usually a cert to score, stepped up. He put his penalty low to Handanovic's left but the 'keeper got down incredibly to tip the ball onto the post and pull off another magnificent save. A couple of minutes after the penalty miss Mo Salah was on the end of another cross, this time from Moreno. The ball fell perfectly onto his head 4 yards from goal but he could only manage to put it into the Kop. It was guild-edged chance that he should have converted and Liverpool had now missed two massive opportunities and scored one in 10 second-half minutes. The game had now well and truly exploded into life.
Liverpool were playing at a pace that Maribor couldn't handle, continuing to retain the ball at a tireless rate. We were finally rewarded with the goal our play deserved on 63 minutes. Emre Can took control of the ball centrally about 30 yards from goal. He turned with 3 touches and played a one-two with Milner. Milner's ball back into the path of Can was nigh-on perfection. It was perfectly weighted and took the sting out of a fizzing ball into his feet from Can. Can ran onto it timely and ferociously side-footed his shot into the bottom corner. It was champagne football which had got the finish it deserved. Liverpool now had a tighter grip on the game and the top of Champions League Group E.
Despite Liverpool's dominance, Maribor had created opportunities of their own. Jasmin Mesanovic put a shot over the bar from a promising position as did Martin Milec, while the latter also forced Karius into a save with a shot from 25 yards. They were showing that they could be a threat themselves and that this game was far from over as far as they were concerned.
As the game went on though Maribor reverted to type, and began to fall deeper and deeper into their own half. Liverpool reassumed their domination as the visitors once again failed to deal with the pressure The Reds were putting on them when they were in possession. In the 89th minute, Liverpool got a corner on the left. Jordan Henderson took it quickly and played it short to Alberto Moreno. The opposition defence had seemingly switched off and Moreno proceeded to put a cross into the box. It wasn't a cross of any particular quality, but neither are the team defending it. It floated over the heads of three white shirts, the last attempted header being the most criminal as Marko Suler ducked out of the way of it, before landing at the feet of an unmarked Daniel Sturridge in the centre of the 6-yard box. He took one surprised touch before lashing it between the legs of Jasmin Handanovic, who had performed heroically but had been let down badly by his defence in the second half.
That goal proved to be the last meaningful action of the game as the referee blew the whistle for full time soon after. It was a result which put Liverpool top of the group, something aided by the fact that Sevilla had beaten Spartak Moscow in Spain. Liverpool now look on course to not just qualify, but go through as group winners.
This was an important result for many reasons. As mentioned above, it now means we sit atop of the group and puts us in a commanding position to qualify. It also restores some confidence in this inconsistent side. One major thing to take away from the evening though, and something which was shown on Saturday, is that Liverpool are starting to break down stubborn sides. So often this season we have struggled against teams who have sat deep behind the ball, retaining possession quickly and moving the ball with pace won out here. Maybe this season isn't a write-off after all.