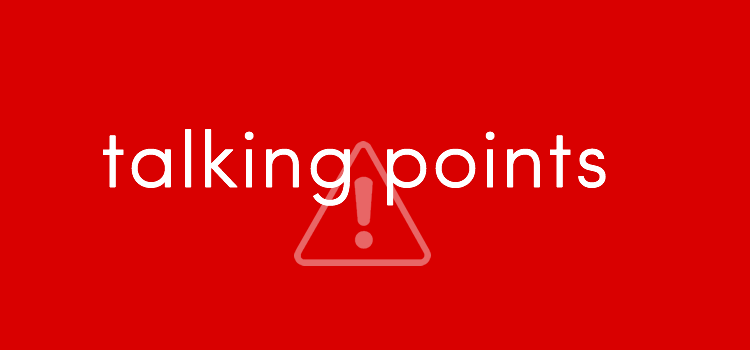 As we enter into another round of international football, stakes are as high as they will be until the World Cup kicks off in the summer. With 23 teams already qualified for the finals in Russia, the remaining 9 will be known by the end of this break. European nations will play their double-legged playoff rounds in what will see the largest chunk of teams qualify for the tournament. Qualified nations will spend this time in mostly high-profile friendlies testing the quality of their squads against the best. With all this action going on there is plenty of action involving Liverpool's set of internationals. Here are the five things to look forward to from this international break regarding Liverpool Football Club.
1 – Wrapping Up of African Qualifications
If there is one thing that fans remember from the last international break it's Mohamed Salah scoring the last-minute penalty to book his team's ticket to Russia.  In contrast, Senegal and Sadio Mané still have some work to do to qualify. They currently sit on top of their group, two points clear of Burkina Faso with a game in hand. Two matches against bottom of the table South Africa await them. Qualification could be confirmed with just one point but now is not the time for any kind of complacency. The first match takes place on Friday and Senegal – boasting a host of Premier League talent –  will be hoping that their name will be secured for the draw right then and there. Liverpool fans will undoubtedly be hoping to see their two mercurial wingers wreaking havoc in Russia.
2 – European Play-Offs
Sadio Mané isn't the only Liverpool player still trying to make sure that he'll be at the World Cup. Dejan Lovren and his Croatia team face off with Greece in a two-legged tie. The first match will be held in Croatia on Thursday in what will be the first set of qualifiers for the week. Lovren will be still trying to recover from recent injury struggles in order to put himself into contention to start either of the matches. However, considering his substitute appearance against West Ham would lead you to believe that fitness shouldn't be too much of a problem for him. With club-life not going too well for the big centre-back at the moment – he's even been receiving death threats – this is a perfect opportunity to build his confidence back while also playing in a crucial game. It's been a tough opening to the season for Lovren and it would be a shame if he failed to help his country get to Russia.
3 – Joe Gomez Gets His First Senior Call Up
In contrast to Lovren's unforgiving start to the season, Joe Gomez couldn't possibly have imagined a better start than what he's had so far. Finding himself as the regular league option at right back in the absence of Nathaniel Clyne, he's earned the favour of the Liverpool faithful and now of Gareth Southgate. While Southgate no doubt already had knowledge of the youngster from his time in the nation's youth setup, it's still his club form that has made him a viable option for the senior team. With numerous players dropping out of contention for the squad in the past couple of weeks, it's beginning to look like a fantastic opportunity for Gomez to get his first cap.  However, if this break does see Gomez earn his first cap it won't be in anything close to an easy match. England's two friendlies see them face World Champions Germany and one of this tournament's early favourites Brazil. Which leads perfectly into the next talking point…
4 – The Brazilian Boys
Always a delight to watch under Tite. The experienced manager has transformed the state of the national team from despair to ecstasy in little over a year. Key to his revival has been making the young and exciting trio of Neymar, Coutinho, and Gabriel Jesus the focal point of his team. Roberto Firmino is always a fantastic option off the bench or to start whenever the manager opts for something a little bit different. However, it's the aforementioned trio that is really exciting. Worryingly, it's still not clear if Coutinho will be fit to start the match at Wembley on Tuesday and the spectacle will suffer if he doesn't feature. However, with or without the playmaker, England will still have their hands full trying to stop this South American force. Tite's side will no doubt want to show the whole world what they're capable of on one of football's biggest stages. They haven't been able to flex their muscle against Europe's elite yet and I'm sure the five-time World Champions will be holding absolutely nothing back when they face The Three Lions.
5 – Praying for No Injuries
Such a simple wish but one that's so rarely granted. International breaks always seem to have some sort of agenda against The Reds as player after player leaves in one piece but returns in ruins. Let's not forget that the last international break is the reason why Liverpool had been missing Mané for a month prior to the West Ham game. With so many players joining up with their countries to play in either friendlies or meaningless group games, this hopefully isn't the ominous precursor to disaster. An incredibly crucial run of games awaits the team once the break is over as Chelsea, the festive schedule, and the conclusion to the Champions League group stage lie in the not too distant future. Passing these challenges with flying colours is hard enough when everyone's fit and it's starting to finally look like almost everyone is beginning to return to full health. The last thing anyone needs right now is for the international break to do what it's good at.